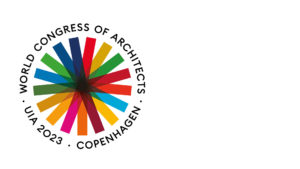 Pr Carlos Moreno will be pleased to participate to the 2023 UIA World Congress of Architects in Copenhagen.
Professor Moreno will also be joining one of the main sessions of the congress: "Green and Thriving Neighbourhoods" organised by the C40 on July 4th.
The next say, he will also be taking part in OBEL AWARD prize winners round table together with the 2020 recipient Anna Heringer and other prominent voices within architecture and urbanism.
Le professeur Carlos Moreno aura le plaisir de participer au Congrès mondial des architectes de l'UIA 2023 à Copenhague.
Le professeur Moreno participera également à l'une des principales sessions du congrès : "Green and Thriving Neighbourhoods" organisée par le C40 le 4 juillet.
Le lendemain, il participera également à la table ronde des lauréats du prix OBEL AWARD avec la lauréate de 2020, Anna Heringer, et d'autres personnalités du monde de l'architecture et de l'urbanisme.