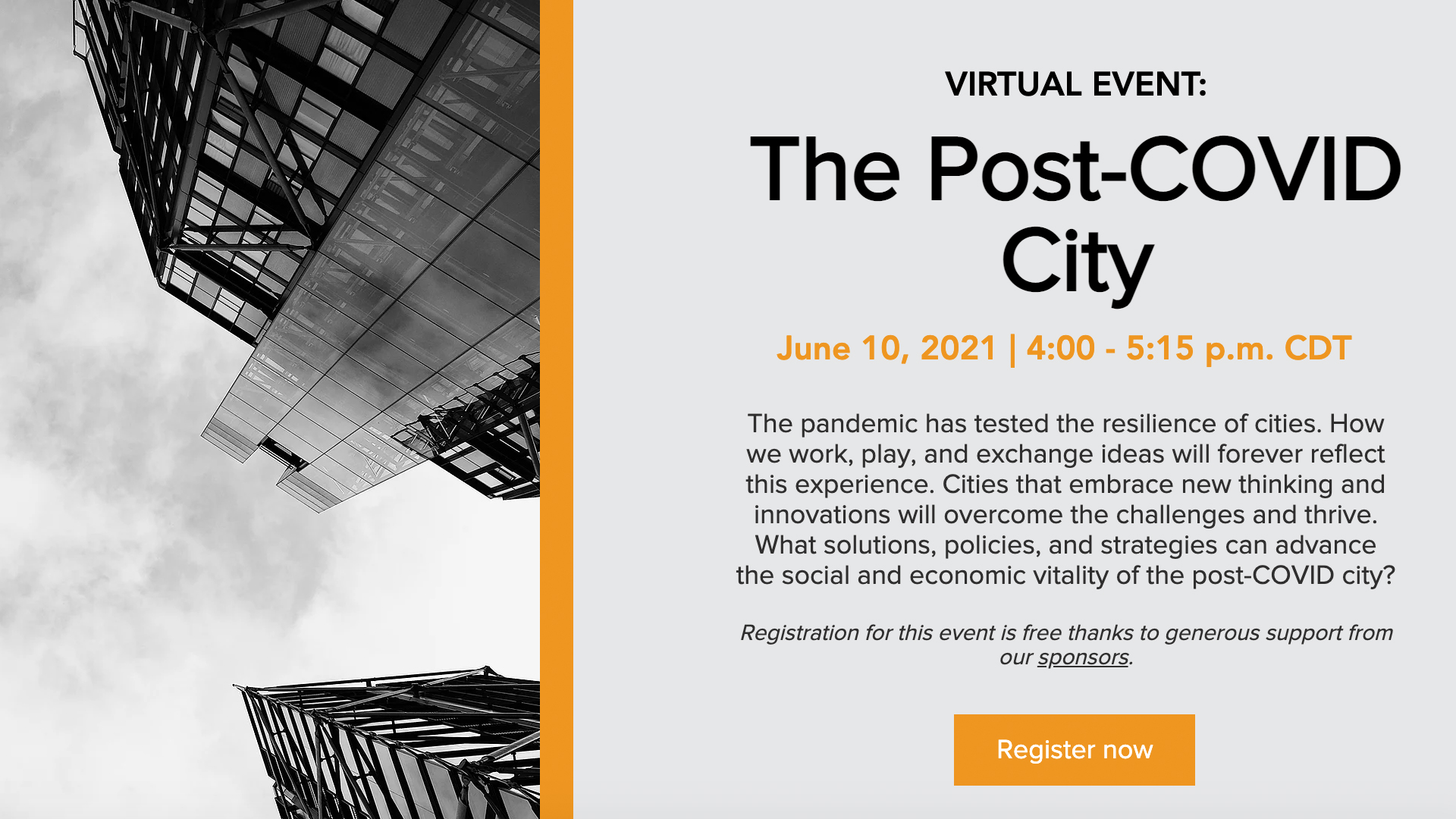 Le Professeur Moreno est invité à intervenir en tant qu'expert à l'événement virtuel Pritzker Forum on Global Cities afin de parler de la ville post-Covid.
Le programme explorera comment la pandémie a transformé la vie urbaine et testé la résilience des villes, en mettant l'accent sur les solutions politiques et les innovations qui permettront de construire des villes dynamiques, équitables et durables dans le monde post-Covid.
La diffusion de l'événement aura lieu le 10 juin 2021.
Professor Moreno is invited to speak as an expert at the Pritzker Forum on Global Cities to speak about the post-Covid city.
The program will explore how the pandemic has transformed urban life and tested the resilience of cities, with an emphasis on the policy solutions and innovations that will build vibrant, equitable, and sustainable cities in the post-Covid world.
The event will be broadcast on June 10, 2021.