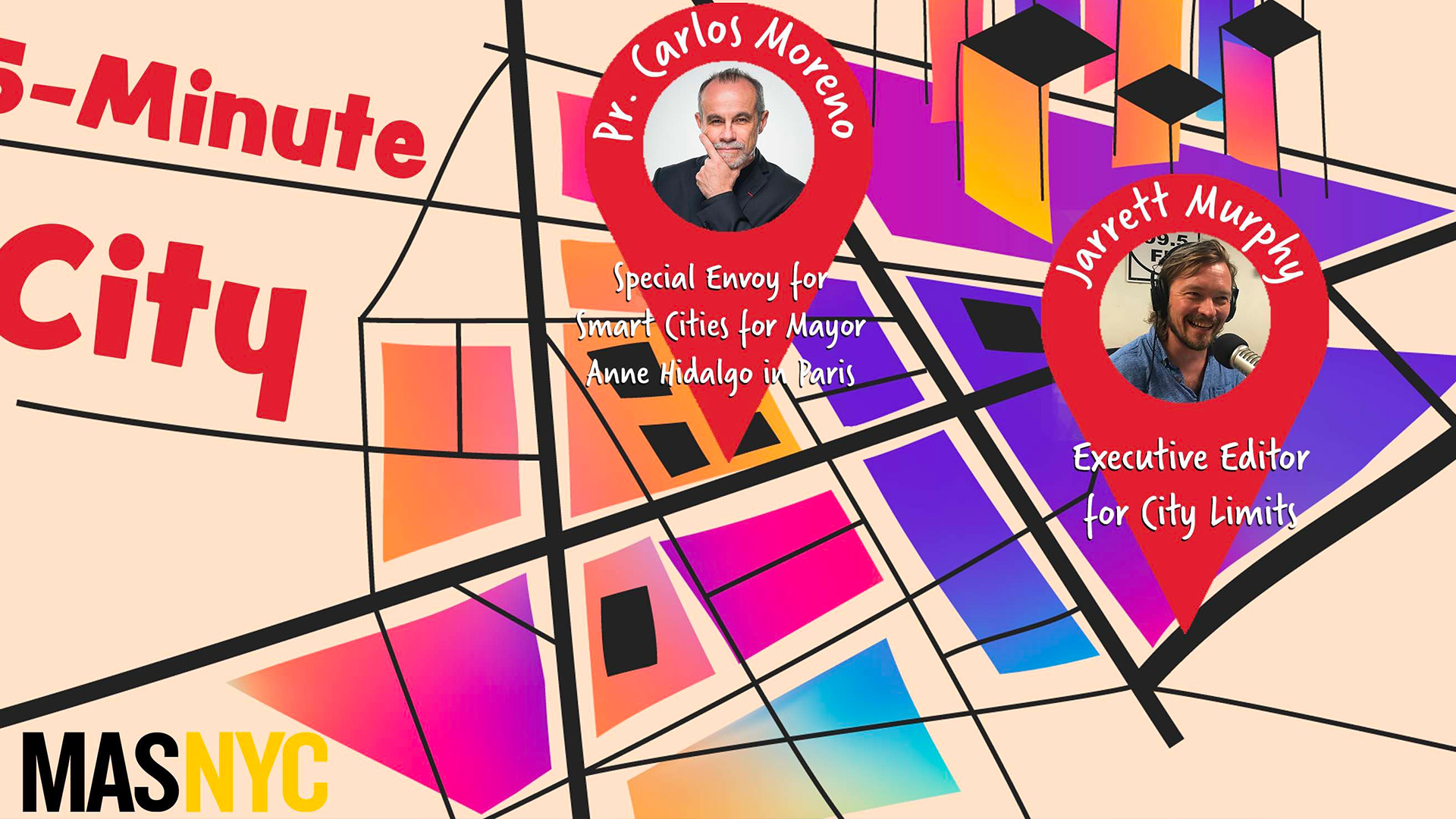 Pr Carlos Moreno est invité à présenter le 25 février une keynote lors du MAS NYC organisé par The Municipal Art Society of New York.
Cette keynote portera sur le concept de la Ville du Quart d'Heure et sera suivie d'une discussion avec Jarrett Murphy de City Limits au sujet de son application à New York.
Présentation :
Keynote presentation from Professor Carlos Moreno, Special Envoy for Smart Cities for Mayor Anne Hidalgo in Paris, followed by a conversation with Jarrett Murphy, Executive Editor, City Limits
Where you live in New York City can impact your level of transit service, park access, proximity to employment options, access to fresh foods and healthcare, and even your life expectancy. What if every neighborhood was filled with opportunity and the components New Yorkers need to thrive?
Imagine a New York where most needs and services can be met within 15 minutes of your home by foot, bike, or public transit. A city of proximity that is more connected, sustainable, and open. One that is truly planned for people.