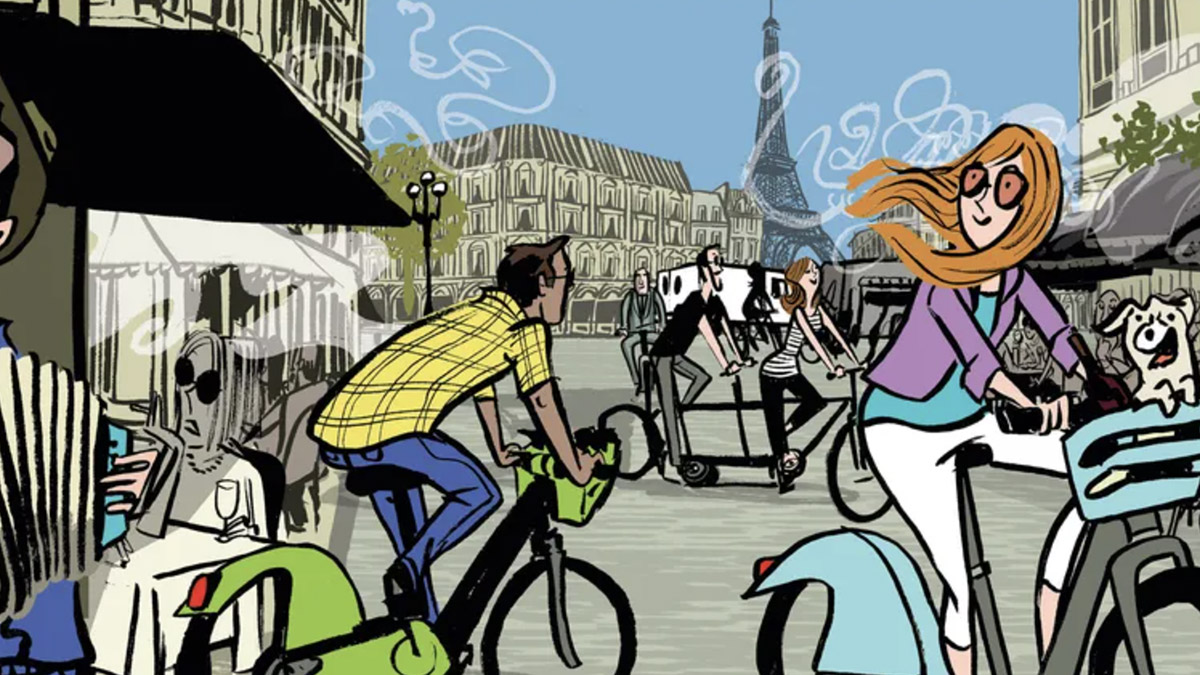 Discover the article posted on "Town & Country" about the 15 minute city.
Has Paris Become the Healthiest City in the World?
It's long been the capital of wine. And cigarettes. And cheese. But lately it seems more full of virtue than vice. And an army of pedaling Parisians are thrilled.
Among Paris's many attributes—the art, the boutiques, chocolate for breakfast—ease of getting around is not one of them. Cars move at an average speed of 18 miles per hour. The Métro is so overcrowded that even the deputy mayor in charge of transport won't defend it.
Ease of getting around is one of the most underrated elements of life. I discovered this shortly after moving to Amsterdam in 2019. In Los Angeles I was forfeiting two hours a day—more than an entire workday, each week—sitting in traffic, to travel 30 miles round trip from my Eastside home to my office in Beverly Hills. Traffic has become such a fundamental part of life in L.A. that no one even complains about it anymore; it would be like complaining about night. In Amsterdam everyone bikes. Not because it's quaint, but because it's easy and efficient and healthy for the population, and the city is designed to facilitate cycling as a common mode of transportation, and to make driving difficult and expensive.
….