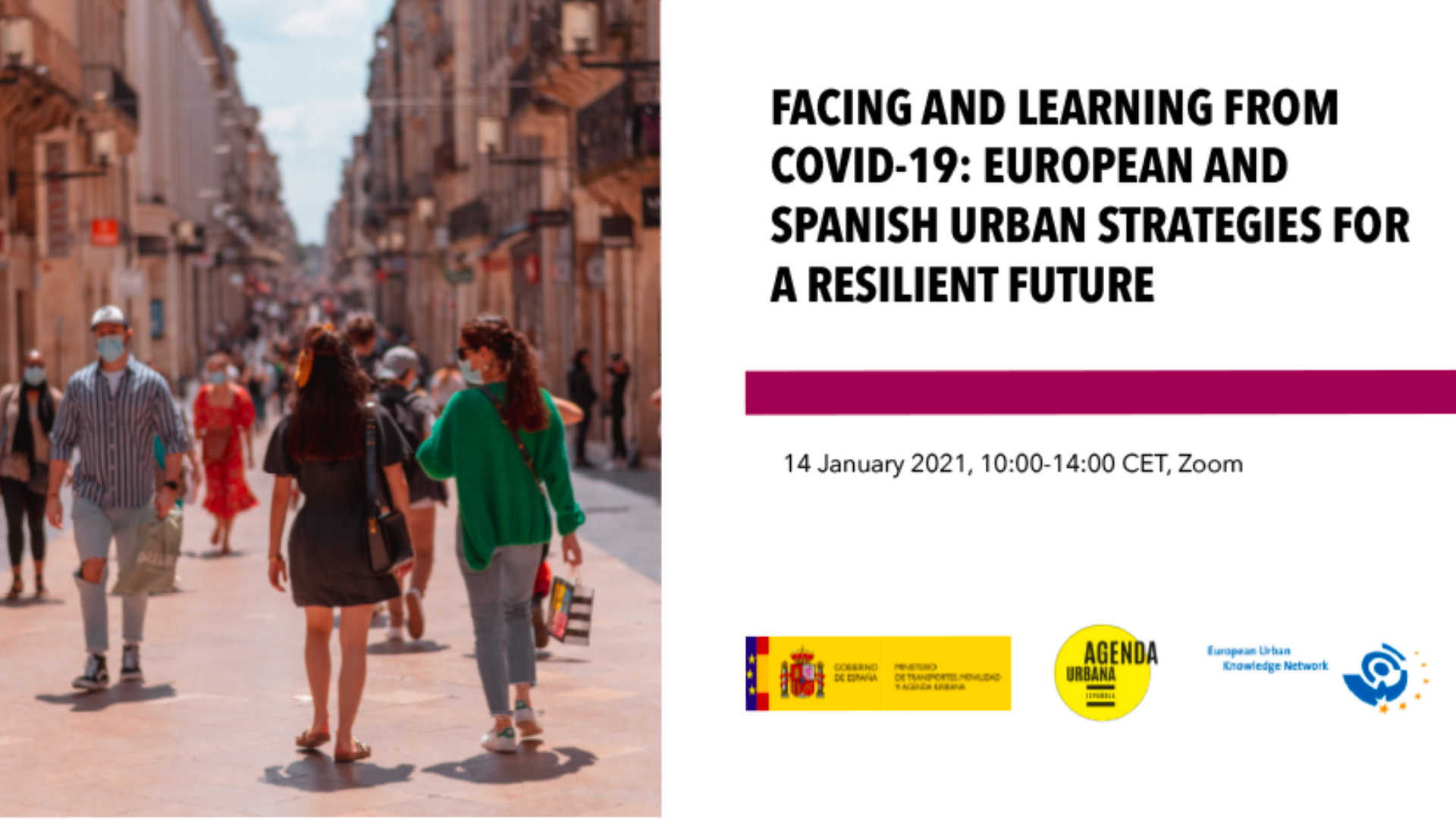 Pr Carlos Moreno est invité par l'EUKN (European Urban Knowledge Network) à presenter une keynote le 14 janvier dans le cadre du webinair "Facing and learning from Covid-19 : European and Spanish Urban strategies for a resilient future".
Keynote : Paris' 15-minute city plan. Learnings in the wake of the pandemic
Ce webinair fait partie d'une série de conferences organisée par l'EUKN : « Thinking Beyond the Crisis ».
Webinar organised in cooperation with the Spanish Ministry of Transport, Mobility, and Urban Agenda (MITMA).