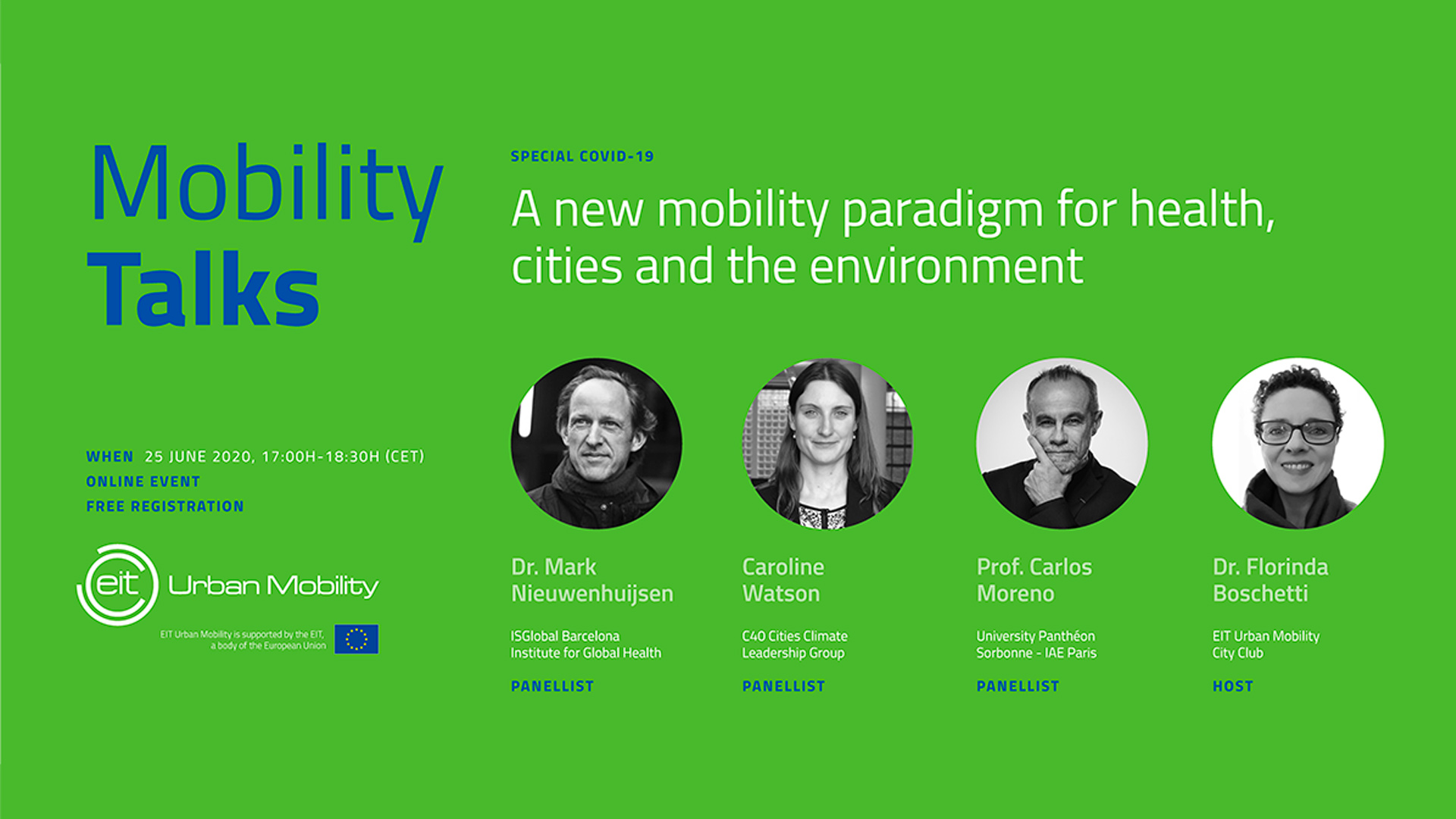 Le Professeur Moreno est heureux d'accepter l'invitation reçue dans le cadre des Mobility Talks du programme ETI Urban Mobility.
EIT Urban Mobility est un programme à l'initiative de l'EIT (European Institute of Innovation and Technology), une entité de l'Union Européenne.
Pr Carlos Moreno intervient le 25 juin à 17h aux côtés d'experts internationaux à la table-ronde "A new mobility paradigm for health, cities and the environment ».
Host:
Dr. Florinda Boschetti, Head of City Club, EIT Urban Mobility KIC
Speakers:
Mrs. Caroline Watson, Programme Director Transport and Urban Planning, C40 Cities Climate Leadership Group
Dr. Mark J Nieuwenhuijsen, Director of urban planning, Environment and Health at ISGlobal Barcelona Institute for Global Health
Prof Carlos Moreno, Scientific director of the Chair ETI, University Panthéon Sorbonne – IAE Paris