La révolution numérique actuelle se caractérise principalement, selon moi, par la présence diffuse du numérique au cœur de toutes les activités humaines, par ce phénomène de maillage sans limites que l'on voit s'opérer et qui nous amène à dire que le numérique est partout. Cette transversalité en fait une source majeure d'opportunités de création de valeur dans tous les secteurs d'activité, pratiquement sans exception.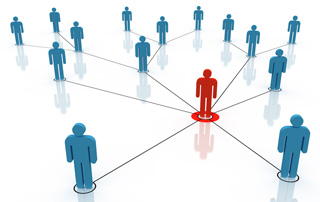 Pour aller au bout de cette révolution et des profondes transformations qu'elle implique, il est cependant nécessaire de réinventer le numérique
, en le pensant non plus à partir des objets technologiques, mais à partir des usages et services nouveaux qu'ils rendent possibles. Il faut aujourd'hui changer de paradigme pour donner toute sa force à la notion de design des services.
L'homme numérique est en effet considéré comme un homme connecté, augmenté, hybridé, quand en réalité il devrait transcender l'objet technologique lui-même (le smartphone par exemple) pour faire sienne une nouvelle culture, celle des nouveaux usages et services – par le biais des applications qui l'aident à changer sa relation avec les autres et son environnement. Google, Facebook, Twitter, WeChat, LinkedIn, Instagram, YouTube ou encore Hulu, pour donner quelques exemples d'actualité, sont avant tout des révolutions dans l'usage et l'acceptabilité de services nouveaux, qui modifient notre rapport aux autres et au monde qui nous entoure.
Or il me semble que finalement nous sommes encore bien souvent prisonniers, dans cette deuxième décennie du XXIème siècle, du taylorisme de la fin du XIXème siècle, qui a révolutionné l'industrie de son temps mais a également mené à un redoutable culte de l'objet technologique. Celui-ci a certes transformé nos vies à la suite de la Guerre, mais il est aujourd'hui dépassé car il nous empêche de migrer vers une nouvelle forme de culture industrielle, celle de l'innovation, qui s'appuie sur la gestion de la complexité et le design des services.
Une véritable révolution culturelle est donc indispensable, qui placerait la compréhension des systèmes interdépendants par leurs interactions au cœur de notre action, nous permettant ainsi d'inventer et de réinventer, en amont, des usages et services qui transforment la vie et créent de la valeur, mais aussi des valeurs – au sens économique et au sens éthique du terme.
En France, par ailleurs, notre culture et la place particulière de l'ingénierie nous enferment bien souvent dans un carcan qui sépare, de manière analytique, des mondes qui sont en réalité naturellement reliés. Notre culture de la hiérarchie nous amène aussi à verticaliser les tâches, au sein de structures rigides, là où la créativité demande au contraire brassage et circulation fluide. Cette combinatoire paralysante fait que nous regardons aujourd'hui le monde et ses enjeux, par essence transversaux, avec parfois une certains impuissance.
Prenons l'exemple des drones que les Américains ont réussi, non seulement à produire, mais à nous vendre, alors que nous sommes un acteur mondial majeur de l'aéronautique et du secteur militaire. Comment expliquer un tel phénomène ? D'après moi, très tôt, l'armée américaine a changé le paradigme de l'usage en adoptant une nouvelle doctrine autour de la guerre asymétrique, l'importance du renseignement et les champs aériens comme secteur stratégique pour limiter les déploiements au sol et garantir une supériorité en minimisant l'exposition de risques de troupes engagées. En France, du fait du taylorisme industriel et de la culture de l'objet technologique, malgré EADS, THALES, DASSAULT, SAFRAN etc., nous n'avons pas réussi à construire un autre paradigme dans ce secteur qui puisse le tirer par le haut et par l'usage. Et ce malgré les innombrables programmes et investissements qui ont eu lieu depuis plus de 10 ans…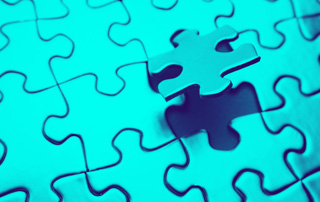 Les plateformes de services, un puissant levier de transformation Cette plaidoirie pour une autre manière d'agir dans ce monde post-industriel ne serait pas complète si cette démarche – qui est la nôtre – ne soulignait pas le rôle essentiel des plateformes de services dans ce nouveau paradigme que nous appelons de nos vœux.
Les plateformes sont en effet des systèmes qui permettent d'agréger, d'enrichir, de récréer, de contextualiser des informations, mais c'est surtout par leur biais que les usages et les fonctionnalités peuvent être repensés et incarnés. Véritables espaces d'agrégation et de rencontres dans lesquels convergent les mondes physique, numérique et social, les plateformes sont ainsi des lieux où l'on appréhende autrement les usages.
A travers les plateformes dédiées à la mobilité en ville par exemple, la voiture n'est plus pensée comme un objet propre mais comme une fonctionnalité, parmi d'autres, pour se déplacer. Les plateformes font ainsi naître une culture de l'aller-retour indispensable entre le monde physique et le monde physique par le biais du monde numérique, hybridation fertile qui fait naître de nouveaux usages et fonctionnalités.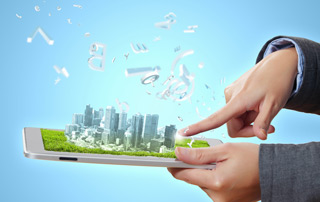 Quelles conséquences sur les villes ?
Nous sommes avec l'utilisation de la technologie au service des usages citoyens au début d'une tendance profonde, qui va créer des services et des usages radicalement nouveaux, mais aussi bouleverser la façon dont les villes et les métropoles répondent aux besoins vitaux et de bien-être de leurs habitants et font face aux aléas qu'elles subissent.
Chacun pourra contribuer via les réseaux sociaux à l'élaboration des services publics et l'on verra sans doute émerger de nouvelles façons de vivre. Nous sommes également en train d'assister à une révolution des modes d'organisation : les systèmes hiérarchisés et verticalisés sont progressivement remis en question, car aujourd'hui avec la diffusion massive et horizontale des informations, chacun peut s'approprier les compétences et prendre les décisions.
Dans ma vision, il est crucial d'apporter à la ville et ses habitants une intelligence ambiante distribuée, pertinente, disponible et accessible à tout moment, à chaque instant et dans tout lieu, pour qu'elle soit auto-adaptative, auto-apprenante, robuste, auto-réparatrice, auto-reproductrice.
Dans ma vision, nos villes, environnements complexes, devront ainsi devenir des écosystèmes transverses, ouverts, évolutifs, adaptatifs permettant à l'homme de s'épanouir.
Les défis énergétiques et l'émergence de la ville décarbonnée imposent de mettre le développement durable au cœur de la vie de la cité. La cité du futur, que nous bâtissons chaque jour, est guidée aussi par le besoin impératif de mutualiser et d'optimiser ses ressources.
Notre devoir est donc mobiliser la communauté de tous les acteurs de la ville (décideurs, élus, académiques, chercheurs, industriels, citoyens…) pour réfléchir ensemble et partager nos visions, à travers le monde, de manière collaborative et transverse.
La bonne nouvelle est que cette réflexion est déjà lancée et qu'elle est produite par une communauté qui certes réfléchit, discute, échange, mais qui agit également et partage ses bonnes pratiques.
J'appelle de tous mes vœux à renforcer cette communauté de réflexion et d'action autour de la ville de demain. Chacun de nos projets, de nos réalisations, de nos réussites est à faire connaître, afin de montrer qu'aujourd'hui et chaque jour nous construisons ensemble le futur et nous réinventons la vie.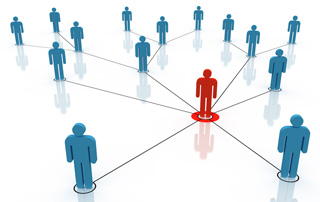 Complejidad y tecnología digital (2/2) – Alegato para que lo digital transforme nuestras vidas
Una necesidad: cambiar de paradigma
A mi modo de ver, la actual revolución digital se caracteriza principalmente por la presencia difusa de lo digital en lo más profundo de todas las actividades humanas, a través de este fenómeno de mallado ilimitado que se está produciendo y que nos lleva a la conclusión de que lo digital es omnipresente. Esta transversalidad lo convierte en una importante fuente de oportunidades de creación de valor en prácticamente todos los sectores de actividad.
Para llegar al fondo de esta revolución y de las profundas transformaciones que implica, hay que reinventar lo digital, concibiéndolo, no a partir de objetos tecnológicos, sino a partir de los usos y servicios nuevos que éstos hacen posibles. Ahora, hace falta cambiar de paradigma para que la noción de diseño de servicios cobre toda su fuerza.
El hombre digital se considera como un hombre conectado, aumentado, hibridado, cuando en realidad debería trascender al objeto tecnológico en sí (el smartphone por ejemplo) para apropiarse de una nueva cultura, la de los nuevos usos y servicios, y ello, a través de las aplicaciones que contribuyen a cambiar su relación con los demás y con el entorno. Google, Facebook, Twitter, WeChat, LinkedIn, Instagram, YouTube o incluso Hulu, por dar algunos ejemplos muy actuales, son ante todo una revolución en el uso y la aceptación de nuevos servicios, que modifican nuestras relaciones con los demás y con el mundo que nos rodea.
Ahora bien, me parece que finalmente, en esta segunda década del siglo XXI, seguimos en muchos casos prisioneros del taylorismo de finales del siglo XIX, que revolucionó la industria de su tiempo pero condujo también a un peligroso culto al objeto tecnológico. Si bien es cierto que llegó a transformar nuestras vidas después de la guerra, en la actualidad está obsoleto, porque nos impide evolucionar hacia una nueva forma de cultura industrial, la de la innovación, que se apoya en la gestión de la complejidad y el diseño de servicios.
Por todo ello se hace indispensable una auténtica revolución cultural que sitúe en el núcleo de nuestra actividad la comprensión de los sistemas interdependientes a través de sus interacciones, permitiéndonos de este modo inventar y reinventar primero los usos y servicios que transforman la vida y crean valor, pero sin olvidar los valores – en el sentido económico y ético del término.
En Francia, nuestra cultura y el lugar muy particular que ocupa la ingeniería, nos suelen encerrar en un molde que separa de forma analítica unos mundos que en realidad están naturalmente relacionados. Nuestra cultura de la jerarquía nos conduce a una verticalización de las tareas dentro de unas estructuras rígidas, allí donde la creatividad exige, por el contrario, circulación fluida y diversidad. Esta combinación paralizante hace que hoy en día nuestra visión del mundo y sus retos, que son esencialmente transversales, se tiña con frecuencia de una cierta impotencia.
Tomemos por ejemplo los drones que los americanos han conseguido, no solo producir, sino vendernos, cuando figuramos entre los principales actores del sector aeronáutico y militar. ¿Cómo explicar un fenómeno semejante? En mi opinión, el ejército de EEUU cambió muy pronto de paradigma de uso, adoptando una nueva doctrina en torno a la guerra asimétrica, la importancia de los servicios de inteligencia y los campos aéreos como sector estratégico para limitar los despliegues terrestres y garantizar una superioridad con una menor exposición de las tropas al combate. En Francia, a pesar de todos los EADS, THALES, DASSAULT, SAFRAN, etc., el taylorismo industrial y la cultura del objeto tecnológico han hecho que no hayamos conseguido construir en este sector un paradigma susceptible de reforzarlo a través del uso. Y ello, a pesar de 10 años de innumerables programas e inversiones…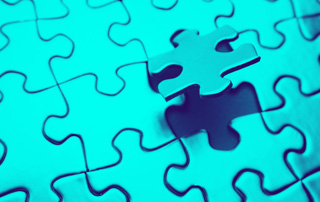 Las plataformas de servicios, una potente palanca de transformación
Este alegato en favor de otra forma de actuación en el mundo postindustrial no estaría completo si este enfoque —que es el nuestro— no subrayara el papel esencial de las plataformas de servicios en este nuevo paradigma que anhelamos.
Las plataformas son efectivamente unos sistemas que permiten añadir, enriquecer, recrear y contextualizar información; y, sobre todo, ellas son las que nos permiten replantear y encarnar los usos y las funcionalidades. Las plataformas constituyen auténticos espacios de enriquecimiento y encuentro en los que convergen el mundo físico, el digital y el social, constituyendo de este modo unos lugares donde aprehender los usos de una forma diferente.
Por ejemplo, a través de las plataformas dedicadas a la movilidad urbana, el coche ya no se concibe como un objeto en sí, sino como una funcionalidad, entre otras, para desplazarse. De este modo las plataformas dan lugar a una cultura de ida y vuelta indispensable entre el mundo físico y el mundo físico a través del mundo digital: una hibridación fértil que genera nuevos usos y funcionalidades.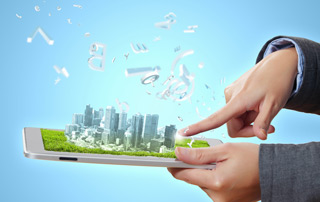 ¿Qué consecuencias supone eso para las ciudades?
Con la utilización de la tecnología al servicio de los usos ciudadanos, entramos en la fase inicial de una tendencia profunda, que va a crear servicios y usos radicalmente nuevos, pero también va a transformar la respuesta de las ciudades y las metrópolis ante las necesidades vitales y de bienestar de sus habitantes y la forma de enfrentarse a los problemas que padecen.
A través de las redes sociales, cada cual podrá contribuir a la elaboración de servicios públicos, y es probable que surjan nuevas formas de vivir. También estamos asistiendo a una revolución en las formas de organización: poco a poco se van cuestionando los sistemas jerarquizados y verticalizados, porque en la actualidad con la difusión masiva y horizontal de la información, cada cual puede apropiarse de las competencias y tomar decisiones.
En mi visión, resulta crucial aportar a la ciudad y a sus habitantes una inteligencia ambiente distribuida, pertinente, disponible y accesible en todo momento, en cada instante y en cualquier lugar, para que resulte autoadaptativa, autoaprendiente, robusta, autorreparadora y autorreproductiva.
Desde mi óptica, nuestras ciudades, que son unos entornos complejos, deberán convertirse en ecosistemas transversales, abiertos, evolutivos, adaptativos y que permitan que el hombre se realice.
Los retos energéticos y la emergencia de la ciudad sin carbono exigen que el desarrollo sostenible pase a ocupar el centro de la vida ciudadana. La ciudad del futuro, que construimos día a día, también se guía por la imperativa necesidad de optimizar y poner en común sus recursos.
Nuestro deber radica en movilizar al colectivo de agentes de la ciudad (responsables, cargos electos, académicos, investigadores, industriales, ciudadanos, etc.) para reflexionar juntos y compartir nuestra forma de ver las cosas, con un espíritu de colaboración y de forma transversal en todo el mundo.
La buena noticia es que esta reflexión ya se ha lanzado y que procede de una comunidad que reflexiona, discute, cambia opiniones, y también actúa y comparte buenas prácticas.
Desde aquí, hago un llamamiento enérgico para que se fortalezca esta comunidad de reflexión y acción en torno a la ciudad del futuro. Todos nuestros proyectos, nuestras realizaciones, nuestros éxitos han de darse a conocer, para demostrar que hoy y cada día, seguimos construyendo juntos el futuro y reinventamos la vida.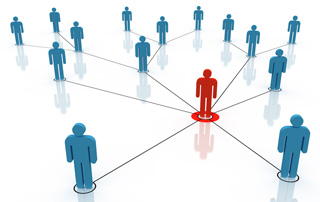 Complexity and digital technology (2/2) – An argument for transforming our lives with digital technology
A change in the paradigm is required
The key feature of the current digital revolution is, in my opinion, the widespread presence of digital technology at the very heart of human activity: this phenomenon of a limitless network, which we see in operation and which leads us to speak about digital technology being "everywhere". Its transverse nature makes it a rich source of opportunities for creating value in every sector of business, almost without exception.
However, if we are to take this revolution to its limits, including the profound changes that it implies, we have to reinvent digital technology, choosing as our starting point not the technological objects themselves, but the new usages and services that they make possible. To give the notion of service design its full force, we now have to change the paradigm.
Digital man is regarded as connected, augmented and hybridised, when in fact he has to transcend the technological object itself (the smartphone, for example), in order to subscribe to a new culture – one of new usages and services – by means of applications that help him change his relationship with other people and with his environment. Google, Facebook, Twitter, WeChat, LinkedIn, Instagram, YouTube and Hulu – to give just a few examples – are, above all, revolutions in the usage and acceptability of new services, which alter our relationships with others and the world that surrounds us.
It seems to me that ultimately, in the second decade of the 21st century, we are very often still prisoners of the Taylorism of the late 19th century, which revolutionised the industry of that time, but also led to a tremendous cult of technological objects. Of course, this served to transform our lives after the War, but is now obsolete, as it prevents us from moving towards a new form of industrial culture: one of innovation, underpinned by the management of service complexity and design.
A genuine cultural revolution is therefore essential. This would place the comprehension of systems that are interdependent due to their interaction squarely at the centre of our actions, so that we can create and recreate, at an early stage, usages and services that not only transform the way that we live and create value, but aso create values – in both the economic and ethical senses of the term.
Furthermore, in France, our culture and the special status of engineering very often constrain us by separating, in an analytical way, realms that are, in fact, naturally related. Our hierarchical culture also leads us to verticalise tasks within rigid structures, when creativity demands mingling and free circulation. This paralysing combination means that we sometimes look at the world and its associated challenges, which are essentially transverse, with a sense of powerlessness.
Take, for example, the drones that the Americans have managed not only to produce but to sell to us, when we ourselves are a major world player in aeronautics and the military sector. How can we explain this phenomenon? I believe that the US army changed the paradigm of usage very early on, by adopting a new doctrine based on asymmetrical warfare, the importance of information and air fields as a strategic sector to limit land deployment and ensure superiority, whilst minimising the exposure to risk of engaged troops. In France, despite EADS, THALES, DASSAULT, SAFRAN et al., industrial Taylorism and the culture of the technological object have prevented us from building another paradigm in this sector that could drive it forwards, from a higher level and through usage. This is despite a multitude of programmes and investments going back more than a decade…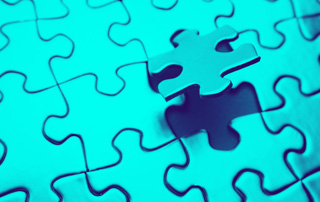 Service platforms, a powerful lever for change
This argument for another form of behaviour in the post-industrial world would not be complete if this approach – which is our approach – did not stress the vital role played by services platforms in this new paradigm that we advocate so strongly.
Platforms are, in effect, systems that allow us to aggregate, enhance, recreate and contextualise information, but above all they enable usages and functions to be redesigned and concretised. As genuine spaces for aggregation and coming together, where the physical, digital and social worlds converge, platforms are places where usage can be understood differently.
For example, through urban mobility platforms, a car is no longer thought of as an object proper, but rather a function – one of several – for transportation. Platforms thus give rise to a vital two-way culture between the physical world, and the physical world via the ditigal world, a fertile hybridisation that generates new usages and functions.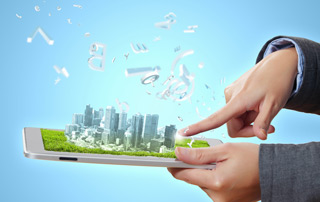 What effect will this have on cities?
In using technology in the service of city dwellers, we are embarking on a far-reaching trend that will create radically different services and usages, and will also completely change the way that cities and metropolises fulfil the essential needs and enhance the wellbeing of their residents, as well as the way that they tackle their various challenges.
Every citizen can contribute to the development of public services through social networks, and we will certainly see the emergence of new ways of living. We are also seeing a revolution in modes of organisation: hierarchical and vertical systems are increasingly being challenged, since today, with the massive, horizontal dissemination of information, each individual can learn skills and take decisions.
I see it as crucial to bring to cities, and city dwellers, an ambiant intelligence that is widespread, relevant, available and accessible at any time and in any location, so that cities can be self-adjusting, self-educational, robust, self-repairing and self-reproducing.
In my vision, our cities, as complex environments, must become cross-functional ecosystems that are open and that evolve and adapt, to enable people to flourish.
Energy issues and the emergence of the decarbonised city place sustainable development at the centre of city life. The city of the future, which we are building daily, is also guided by the imperative need to pool and optimise its resources.
It is therefore our duty to involve the community of all the city's stakeholders (decision-makers, politicians, academics, researchers, industrial companies, citizens, etc.) in a joint reflection, sharing our viewpoints, throughout the world, in a collaborative and transverse way.
The good news is that this reflection is already under way, and that it has been brought about by a community which not only naturally thinks, debates and exchanges, but also acts and shares good practices.
It is my deepest wish to build up this community of reflection and action around the city of the future. We should ensure recognition of all our projects, creations and achievements, to show that today, and every day, we are building the future together and reinventing our lives.