Les semaines qui viennent de s'écouler m'ont vu arpenter la planète, de l'Amérique Latine à l'Europe en passant par la Chine, alors que j'étais invité pour apporter ma contribution à la réflexion actuelle sur l'impact du numérique dans les mutations de nos villes et de nos vies.
Un tour du monde à la fois réel et virtuel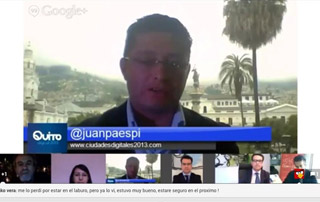 La puissance du maillage du numérique et son caractère ubiquitaire m'ont ainsi permis, alors que j'étais à Pékin pour le Festival International du Green Design, de participer à un hangout avec des intervenants originaires d'Espagne (Alicante, Guijon) et d'Equateur (Quito) pour évoquer la prochaine rencontre ibéro-américaine des Villes Numériques, qui aura lieu à Quito en Septembre 2013. Grâce aux réseaux sociaux, les internautes ibéro-américains ont pu suivre nos échanges et réagir en direct.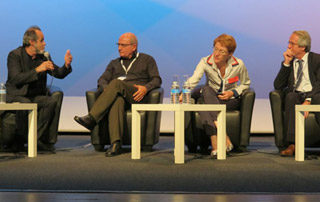 À Toulouse, le 5 juin, dans le cadre de la conférence Homo Numericus, le public et moi-même avons eu le plaisir d'entendre, lors d'une session sur la Ville que j'avais co-organisée, des experts internationaux – et notamment le Professeur Moacyr DUARTE en télé-conférence depuis Rio.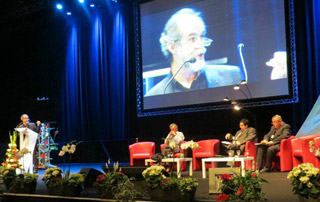 Le 6 juin, à Colmar, 200 maires de la Fédération des Villes Moyennes, réunis pour leurs 6èmes Assises sous la Présidence du Ministre Christian PIERRET, m'ont invité à venir débattre de la démarche « Imaginer ensemble les services de demain pour nos villes ».
À Paris, le 10 juin, nous avons lancé, avec l'ancien Premier Ministre Jean-Pierre Raffarin, l'Ambassadeur du Brésil en France et le PDG de COFELY INÉO, Groupe GDFSUEZ, une initiative de coopération bilatérale entre la France et le Brésil avec le programme Rio + 21.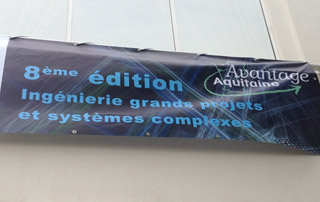 Hasard du calendrier, le même jour dans l'après-midi, le 8ème Congrès de l'ingénierie française se déroulait à Arcachon sur le thème des Grands Projets et de l'Ingénierie des Systèmes Complexes – événement pour lequel j'ai été invité à présenter un keynote sur l'intelligence ambiante et la ville de demain.
Au moment où j'écris ces lignes, le Forum 2013 Les Echos Telecom et Net bat son plein à Paris. Une session sur l'Internet des Objets et le M2M est prévue, avec des discussions portant sur les services et usages du numérique dans nos vies auxquelles je participe.
Notre vrai défi : faire converger le virtuel et le réel
Un constat s'impose de lui-même. Le numérique, qui est au cœur des réflexions actuelles, n'est plus seulement l'affaire des spécialistes, des technologues ou des informaticiens chevronnés.
La révolution numérique, qui a débuté il y a bien longtemps par la mise en place du fin maillage des réseaux de communication, de l'Internet et dont les effets ont ensuite été démultipliés par un nouveau maillage capillaire, celui des objets communicants – notamment les smartphones et autres devices ubiquitaires – est à l'œuvre aux quatre coins de la planète.
En Chine, le réseau social We Chat, à mi-chemin entre Twitter, Facebook et WathsApp, draine actuellement plus de 200 millions d'utilisateurs. Originaire de Chine, il devient de plus en plus visible en Occident. Des réseaux sociaux destinés à des usages spécifiques apparaissent dans des contextes sociaux et culturels différents, comme ask.fm par exemple, très prisé des adolescents au Brésil. En France, après – dans le désordre – Twitter, Facebook, LinkedIn, Viadeo, Slideshare, Viméo, etc., on voit arriver Pinterest, l'un des réseaux les plus utilisés à l'heure actuelle aux Etats-Unis.
Ce constat ne doit cependant pas en masquer un autre. Qu'il s'agisse des réseaux sociaux ou de l'Internet des Objets, le vrai défi qui se pose à nous aujourd'hui est d'assurer la convergence entre le monde physique ou réel et le monde virtuel, celui de la communication, des interfaces hyperactives connectées afin de produire des services qui transforment nos vies et nos villes.
Les usagers ne sont plus de simples consommateurs de l'Internet : ils en deviennent les acteurs. Comment, dès lors, opérer dans nos villes la transition vers cette nouvelle donne, qui combine un usager désormais acteur à l'incroyable puissance du numérique, qui se diffuse à travers tous les domaines de notre vie ?
Le design de services, clef de voûte de cette révolution technologique
Je constate avec plaisir que partout dans le monde se trouve de plus en plus au centre des débats la question de la conception des services et de leur design. C'est bien elle qui apparaît comme la clef de voûte de toute cette féérie technologique, qui doit se traduire par des usages et services créant du lien social et de la valeur et transformant ainsi vraiment nos villes et nos vies.
Il est essentiel de penser usages et services et d'intégrer la notion de design des services pour tirer la technologie vers une véritable appropriation sociale sans laquelle elle ne saurait être synonyme de progrès et d'usage efficace.
Projeté dans les plateformes de mutualisation, le design de services permet l'accès au crowdsourcing, à l'Open Data et aux apports de la multitude, assurant ainsi une hybridation avec le monde physique via l'Internet des Objets. Il apparaît ainsi plus que jamais comme une voie d'avenir (voir à ce sujet mon article Objets connectés, corps augmenté, usages sociaux : les enjeux de l'hybridation (Fr/Es/En) du 9 avril 2013)
Je renouvelle mon engagement pionnier dans cette démarche en assumant ma place sur la scène nationale et internationale. Nos réalisations concrètes dans les villes où nous travaillons montrent aussi que cette voie est à l'origine de projets qui valident la justesse de cette démarche. Je m'implique ainsi pour approfondir le développement de cette démarche au sein d'un écosystème sans frontières, puissant et dynamique. Voir l'article : Ambient Intelligence and City of Tomorrow (Slideshow), février 2013.
Mon objectif est de participer, en contribuant à son animation, à ce mouvement de fond, qui se situe à la convergence des sciences de la complexité, de la modélisation des usages et services au cœur de la ville et de la révolution numérique, et qui ambitionne de transformer durablement nos vies en donnant au numérique son plus beau rôle : relier les hommes.
Nous sommes de plus en plus nombreux à nous investir dans cette démarche et nous constatons tous avec plaisir, aujourd'hui, qu'en ce qui concerne la ville les débats quittent peu à peu le terrain techno-centric pour aller vers l'user-centric, le citizen-centric – qui est le vrai moteur de toutes nos actions.
Convergencia de los mundos virtual y real – Diseño de servicios y plataformas: un auténtico desafío
Durante las últimas semanas, he recorrido el planeta de América Latina a Europa, pasando por China, al ser invitado a participar en la reflexión emprendida acerca del impacto del fenómeno digital en las transformaciones de nuestras ciudades y nuestras vidas.
Una vuelta al mundo a la vez real y virtual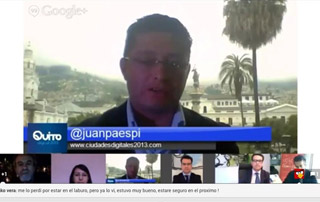 Durante mi estancia en Pekín con motivo del Festival Internacional del Green Design y gracias a la potencia de la red digital y su carácter ubiquitario, he podido participar en una charla con ponentes procedentes de España (Alicante y Gijón) y Ecuador (Quito), para evocar el próximo encuentro iberoamericano de las Ciudades Digitales, que se celebrará en Quito en septiembre de 2013. Gracias a las redes sociales, los internautas iberoamericanos pudieron seguir nuestros cambios de opiniones e intervenir en directo.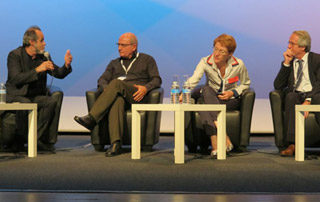 El pasado 5 de junio en Toulouse, se celebró una conferencia titulada Homo Numericus (el hombre digital). Durante la sesión dedicada a la ciudad —en cuya organización había participado— el público y yo tuvimos el gusto de escuchar a expertos internacionales, en especial al profesor Moacyr Duarte, mediante teleconferencia desde Río.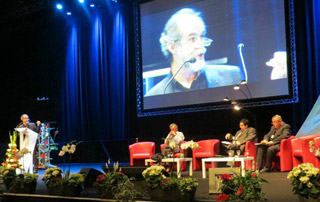 En Colmar, el 6 de junio, 200 alcaldes de la Federación de Ciudades Medianas, reunidos en su 6ª Asamblea bajo la presidencia del ministro Christian Pierret, me invitaron a debatir sobre la iniciativa "Imaginar juntos los servicios del mañana para nuestras ciudades".
El 10 de junio, con el antiguo primer ministro Jean-Pierre Raffarin, el embajador de Brasil en Francia y el presidente de COFELY INÉO, del Grupo GDF SUEZ, lanzamos una iniciativa de cooperación bilateral entre Francia y Brasil con el programa Rio + 21.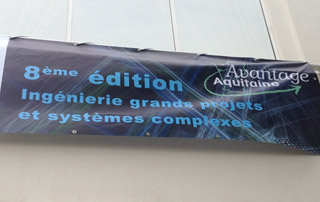 Por una coincidencia de fechas, el mismo día por la tarde, tenía lugar en Arcachon el 8º Congreso de Ingeniería Francesa sobre el tema de los Grandes Proyectos y la Ingeniería de Sistemas Complejos, evento éste al que se me invitó para hablar de la inteligencia ambiental y la ciudad del futuro.
En el momento en que redacto estas líneas, está celebrándose en París la edición de 2013 del Foro Les Ecos Telecom et Net. Se ha previsto una sesión sobre el Internet de los Objetos y el M2M, con charlas sobre los servicios y usos digitales en nuestro día a día, en las que participo.
El verdadero desafío está en lograr una convergencia del mundo virtual y el real
Una cosa resulta patente: el fenómeno digital, que ocupa el centro de las reflexiones actuales, ya no es una cosa reservada a especialistas, tecnólogos o informáticos consagrados.
En los cuatro rincones del planeta está en marcha la revolución digital. Esta se inició hace ya mucho tiempo con la instalación de las densas mallas de las redes de comunicación e Internet, a las que vinieron a sumarse nuevas mallas capilares, las de los objetos comunicantes, especialmente los smartphones y demás dispositivos ubicuitarios.
En China, la red social We Chat, a medio camino entre Twitter, Facebook y WhatsApp, ha captado hasta ahora a más de 200 millones de usuarios. Procede de China y cada vez se ve más en Occidente. Las redes sociales destinadas a usos específicos aparecen en contextos sociales y culturales diferentes, como por ejemplo ask.fm, muy apreciado por los adolescentes en Brasil. En Francia, tras —cito en desorden— Twitter, Facebook, LinkedIn, Viadeo, Slideshare, Viméo, etc., está llegando Pinterest, una de las redes más utilizadas actualmente en Estados Unidos.
Este fenómeno no debe hacernos olvidar otro. Ya se trate de redes sociales o del Internet de los Objetos, el verdadero reto que se nos plantea hoy en día consiste en hacer converger el mundo físico o real y el mundo virtual, el de la comunicación y las interfaces hiperactivas conectadas, a fin de producir servicios que transformen nuestras vidas y nuestras ciudades.
Los usuarios ya no son simples consumidores de Internet, se están convirtiendo en protagonistas. ¿Cómo, pues, llevar a cabo en nuestras ciudades la transición hacia este nuevo hecho, que combina a un usuario convertido en protagonista, con la increíble potencia de lo digital, difundido por todos los ámbitos de nuestra vida?
El diseño de servicios, piedra angular de esta revolución tecnológica
Observo con satisfacción que, en todo el mundo, la cuestión de la concepción y el diseño de los servicios, ocupa cada vez más el centro de los debates. Esta es efectivamente la piedra angular de este mundo fantástico de la tecnología, que ha de traducirse en usos y servicios, creando vínculo social y valor, y transformando realmente nuestras ciudades y nuestras vidas.
Resulta esencial pensar en usos y servicios e integrar la noción de diseño de servicios para llevar a la tecnología hacia una auténtica conquista social, sin la que no podría ser sinónimo de progreso y de utilización eficaz.
El diseño de servicios, cuando se proyecta en plataformas para realizarlo en común, permite acceder al crowdsourcing, al open data y a las aportaciones de la multitud, asegurando así una hibridación con el mundo físico a través del Internet de los Objetos. De este modo se convierte, más que nunca, en una vía de futuro. Léase sobre este tema mi artículo Objetos conectados, cuerpo ampliado y usos sociales: los retos de la hibridación (Fr/Es/En).
Desde aquí renuevo mi compromiso pionero en esta iniciativa, asumiendo el papel que se me ofrece en la escena nacional e internacional. Además, nuestras realizaciones concretas en las ciudades en las que trabajamos demuestran que esta vía ha dado origen a unos proyectos que justifican la procedencia de esta iniciativa. De este modo me implico para profundizar en su desarrollo dentro de un ecosistema sin fronteras, potente y dinámico. Léase sobre este tema mi artículo : Ambient Intelligence and City of Tomorrow (Slideshow).
Mi objetivo radica en participar, contribuyendo a dar vida a esta iniciativa, en este movimiento de fondo. Este ocupa un lugar donde confluyen las ciencias de la complejidad, la modelización de los usos y servicios en lo más profundo de la ciudad y la revolución digital. Es un movimiento que aspira a transformar nuestras vidas de forma duradera, otorgando a la tecnología digital su más bella función: unir a los hombres.
Cada vez somos más los que nos comprometemos en esta iniciativa y nos complace constatar que, actualmente, en lo que a la ciudad se refiere, los debates dejan poco a poco atrás el terreno tecnocéntrico para dirigirse hacia el "usuariocéntrico", el "ciudadanocéntrico", que es el auténtico motor de todas nuestras acciones.
Convergence of the virtual and real worlds – Design of Services & Platforms: a real challenge
I have spent recent weeks crisscrossing the planet, from Latin America to Europe, with a stopover in China, after being invited to contribute to current thinking on the role of Digital in transforming our cities and lives.
A virtual and real-life tour of the world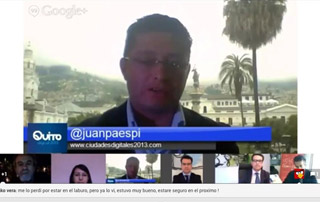 While I was in Beijing for the international Green Design Festival, the power and density of Digital and its ubiquitous nature allowed me to participate in a "hangout" with people from Spain (Alicante, Gijon) and Ecuador (Quito) to discuss the next Ibero-American meeting of Digital Cities, to be held in Quito in September 2013. Thanks to the social networks, Ibero-American Internet users were able to follow our discussions and react in real time.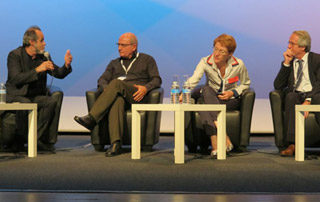 On 5th June in Toulouse as part of the Homo Numericus conference, during a session on the City which I co-organised, the audience and myself had the pleasure of listening to a number of international experts, and especially Professor Moacyr Duarte, via teleconferencing from Rio.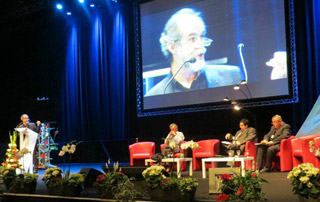 On 6th June in Colmar, 200 mayors who are members of the Federation of Medium-sized Cities (FVM), meeting for its 6th National Conference under the chairmanship of former Minister Christian Pierret, invited me to debate on the topic "Imagining future services for our cities".
In Paris, on 10th June, together with former Prime Minister Jean-Pierre Raffarin, Brazil's ambassador to France and the CEO of Cofely Inéo (GDF Suez Group), we launched a bilateral cooperation initiative between France and Brazil with the Rio+21 programme.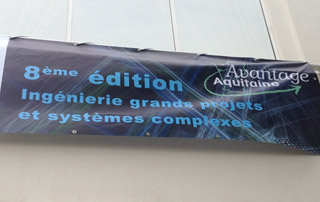 By coincidence, the afternoon of the same day, the 8th French Engineering Conference was taking place in Arcachon on the theme "Large-scale Projects and the Engineering of Complex Systems", for which I was invited to give the keynote address on ambient intelligence and the city of tomorrow.
At the time I write these lines, the 2013 Les Echos Telecom and Net Forum is in full swing in Paris. A session on the Internet of Things and M2M is planned, with discussions on the services and uses of Digital in our lives, in which I am participating.
Our true challenge: the convergence of the virtual and real worlds
One thing is perfectly clear. Digital, which is at the heart of current thinking, is no longer just a matter for specialists, technologists and seasoned IT professionals.
The digital revolution, which began many years ago with the deployment of densely knit communication networks and the Internet, the effects of which have now been compounded by a new capillary system composed of communicating objects – including smartphones and other ubiquitous devices –, is at work across the planet.
In China, the social network, We Chat, a cross between Twitter, Facebook and WhatsApp, currently has more than 200 million users. Originally from China, it is now being seen increasingly in the West. Social networks for specific uses are appearing in various social and cultural contexts, such as ask.fm, for example, which is very popular with Brazilian teenagers. After Twitter, Facebook, LinkedIn, Viadeo, Slideshare, Viméo, etc. (in no particular order), Pinterest, one of the most frequently used networks in the United States, is now making headway in France.
This observation, however, should not mask another. Whether we are speaking of the social networks or the Internet of Things, the real challenge we are facing today is to ensure a convergence between the physical or real world and the virtual world, the world of communication and hyperactive connected interfaces in order to produce services that will transform our lives and cities.
Users are no longer simple consumers of the Internet; they are also becoming its actors. This being the case, how can we bring about a transition in our cities to this new reality, which associates users, who have now become actors, with the incredible power of Digital that is spreading across all areas of our lives?
Design of services, the cornerstone of the technological revolution
I am pleased to see that the issue of the design of services is increasingly the focus of debate throughout the world. This issue is emerging as the cornerstone of this entire technological extravaganza, which must be translated into uses and services creating social cohesion and value, and thereby truly transforming our cities and lives.
It is essential to reflect on uses and services and integrate the notion of design of services to impel technology towards true social appropriation, without which it can never be synonymous with progress and effective use.
When projected into sharing platforms, the design of services provides access to crowdsourcing, Open Data and multiple contributions, thus ensuring a hybridisation with the physical world via the Internet of Things. It is thus emerging more than ever as a way forward. In this regard, see my article Connected objects, augmented bodies, social uses: hybridisation issues (Fr/Es/En).
I am renewing my pioneering commitment to this approach by assuming my place on the national and international scene. Our concrete achievements in the cities in which we are working also show that this path has given rise to projects that confirm the soundness of this approach. My involvement is aimed at deepening the development of this approach within a powerful and dynamic ecosystem without borders. See my article : Ambient Intelligence and City of Tomorrow (Slideshow), February 2013.
My goal is to participate in this groundswell movement by contributing to its leadership. The movement involves the convergence of the sciences of complexity, the modelling of uses and services at the heart of the city and the digital revolution. It aims to sustainably transform our lives by giving Digital its finest role: the role of creating bonds between people.
More and more of us are investing time and effort in this approach and we are already pleased to see, with regard to the city, that discussions are gradually moving away from a techno-centric focus and evolving towards a user-centric and citizen-centric focus – the real driving force behind all our actions.