Emploi, fiscalité, protection sociale, immigration, choix de société, de nombreux sujets seront débattus dans les mois qui viennent… Pourtant, parmi les programmes présentés à ce jour par les candidats à la présidentielle, peu de propositions concernent le cadre de vie commun de la majorité des hommes et des femmes: la ville et la vie urbaine.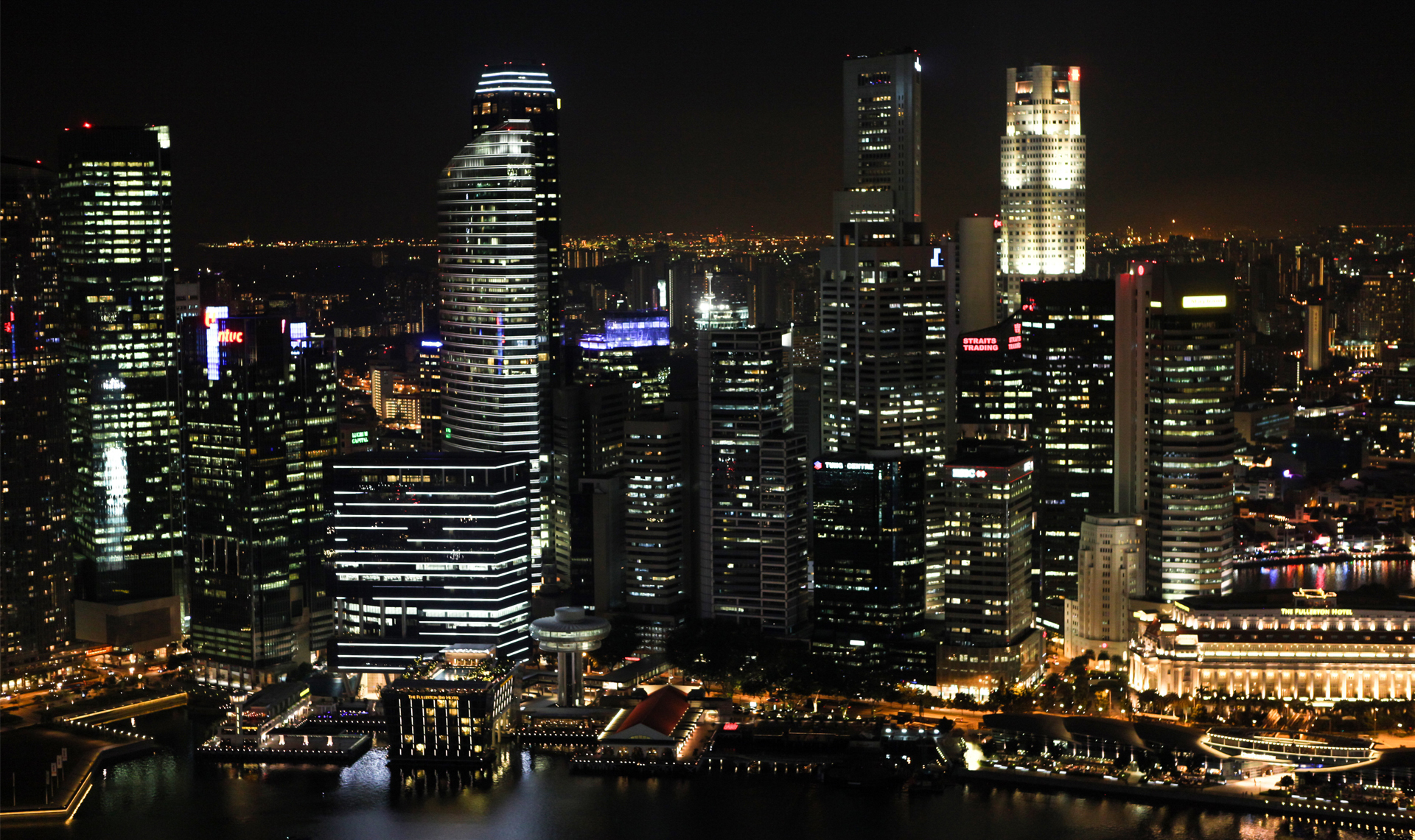 Will Urban France exist for our candidates?
The presidential election campaign in France is clearly emerging. Many issues are forming the subjects of proposals… Employment, tax system, social welfare, immigration, societal choices, the battles are being prepared… Among the programs presented these days, few proposals concern what is yet the common living environment of the majority of men and women, i.e the city and the urban life.
Why is it that in this XXIst century, in the century of cities, political choices which will determine the 5 coming years are so disincarnated of the urban fact, exactly where the major part of the population in France is, as everywhere in Europe and in a world being urban by a large majority ?
How can we continue to explain that the urban life has not so far been the object of an ambitious political vision? Not even, for the past or present executive bodies, a ministry worthy of the name which is in narrow relation with the transversality of the life of our cities? Other attributions are often attached to the theme : ministry of the city, of youngsters, of sports, of women, for example…, the city is often the object of a Secretary of State as a political official of its orientations.
How then can we speak about the city as the major place of living, of mixing, of diversity, of creation of value, of wealth, when its proper complexity is ignored by the highest authorities? How can we speak about the city as a complex and alive system, with its interdependencies ? How can we translate it into politics, public life and into the national guidelines ?
From one ministry to another, the urban policy is arbitrarily broken down into vertical and functional attributions, often skipping one another, when they are not in competition such as in housing environment, transport, sustainable development, energy, trade, economy, solidarity … Often limited to "districts" as the expression of a reducing and outdated vision, it is chiefly non-existent when in reality, the cities are today at the heart of our great social, economic, cultural, ecological and of resilience challenges. They are at the heart of the production of wealth and jobs.
Giving rise to laborious programs of decentralization, or through programs State-Region, the urban life is regarded as being archaic in the political visions which are vehiculed by the various candidates … A number of agencies, institutes, establishments, or missions, without being moreover always in-line, are minor strike forces when the main part of the cultural, social and economic life takes place in town. The COP21, the COP22, 17 ODD of the UNO, the conference HABITAT III, but also the powerful events of Mayors such as the Congress UCLG, the general Assembly of C40, show the major impact which generates the mayors' presence and mobilization all around the world, and the vital force which they represent.
140 cities generate 44 % of the GDP in Europe and nevertheless the study of 2015 of the INSEE in France showed that "it is in the city centers of the big urban areas that we find the strongest rate of poverty, with important disparities according to regions, types of family, age …, much more than in suburbs and outer-urban areas. In these hearts of urban areas, 20 % of the households on average live below the poverty line".
Don't miss reading the study of the CREDOC of March 2016 : it is about France of the Invisibles: "the fear of facing a shift into poverty worries more than a third of the French people (36 %)". Its update on December 5th, 2016, is alarming : "10 % of the French experience loneliness and 35 % sometimes feel isolated, an aggravating factor with age, unemployment and poverty".
The loss of the urban social link devastates our communities. It's time to draw conclusions as political grandstanding and populist rhetoric are present in this suffering urban France. Now it is time to mobilize, with vision, with ambition and with a future outlook, before it is too late …
La campagne présidentielle en France se précise. Multiples sujets font objet de propositions… Emploi, fiscalité, protection sociale, immigration, choix de société, les batailles se préparent… Parmi les programmes présentés à ce jour, peu de propositions concernent ce qui est pourtant le cadre de vie commun de la majorité des Hommes et des Femmes, la ville et la vie urbaine.
Comment expliquer qu'au XXIème siècle, au siècle des villes, les choix politiques qui vont présider les 5 années à venir soient désincarnés du fait urbain, là où se trouve l'essentiel de la population en France, comme partout en Europe et dans un monde qui est à majorité citadin ?
Comment continuer à expliquer que la vie urbaine n'a pas fait l'objet d'une vision politique ambitieuse ? Même pas, pour les exécutifs passés ou présents un ministère digne de ce nom qui soit en étroite relation avec la transversalité de la vie de nos villes ? Il est souvent accolé à diverses autres attributions : Ministère de la ville, jeunes, sports, femmes, par exemple…, la ville fait l'objet souvent d'un secrétaire d'état comme responsable politique de ses orientations.
Comment alors parler de la ville comme lieu majeur de vie, de brassage, de diversité, de création de valeur, de richesses, quand sa complexité propre est ignorée par les plus hautes autorités ? Parler de la ville comme système complexe, vivant, avec ses interdépendances. Comment le traduire dans la vie politique, publique et dans les orientations nationales ?
D'un ministère à l'autre la politique urbaine est décomposée arbitrairement en attributions verticales, fonctionnelles, souvent s'ignorant entre elles, si ce n'est pas en concurrence telles l'habitat, le transport, le développement durable, l'énergie, le commerce, l'économie, la solidarité… Souvent réduite « aux quartiers » comme expression d'une vision réductrice et dépassée, elle est pour l'essentielle inexistante quand en réalité, ce sont les villes aujourd'hui qui sont au cœur de nos grands défis, sociaux, économiques, culturels, écologiques et de résilience. Elles sont au cœur de la production de richesses et des emplois.
Donnant lieu à de laborieux programmes de décentralisation, ou à travers des programmes Etat-Région, la vie urbaine fait figure d'un très grand archaïsme dans les visions politiques qui sont portées par les différents candidats… Diverses agences, instituts, établissements, ou missions, sans être d'ailleurs toujours en cohérence, sont les maigres forces de frappe quand l'essentiel de la vie économique, social et culturelle se passe en ville. La COP21, la COP22, les 17 ODD de l'ONU, la conférence HABITAT III, mais aussi les événements puissants de Maires tels le congrès CGLU, l'assemblée générale du C40, montrent l'impact majeur que génère la présence et la mobilisation de Maires partout dans le monde, et la force vitale qu'ils représentent.
140 villes portent 44% du PIB en Europe et pourtant l'étude de 2015 de l'INSEE en France a montré que « c'est dans les villes-centres des grandes aires urbaines qu'on trouve le plus fort taux de pauvreté, avec d'importantes disparités selon les régions, les types de famille, l'âge…, bien plus que dans les banlieues et les couronnes périurbaines. Dans ces cœurs d'agglomération, 20 % des ménages en moyenne ont un niveau de vie inférieur au seuil de pauvreté ».
L'étude de Mars 2016 du CREDOC est à lire absolument: elle évoque la France des invisibles : « la crainte de faire soi-même face à un basculement dans la pauvreté préoccupe plus d'un tiers des Français (36%) ». Sa mise à jour ce 5 décembre 2016, est alarmante : «10% des français éprouvent de la solitude et 35% éprouvent parfois ce sentiment, facteur aggravé par l'âge, le chômage et la pauvreté ».
La perte du lien social urbain ravage nos sociétés. Il est temps de tirer les conclusions car la démagogie et le populisme sont présents dans cette France urbaine en souffrance. Il est l'heure de se mobiliser, avec vision, avec ambition et une projection éclairée vers l'avenir, avant qu'il ne soit pas trop tard…