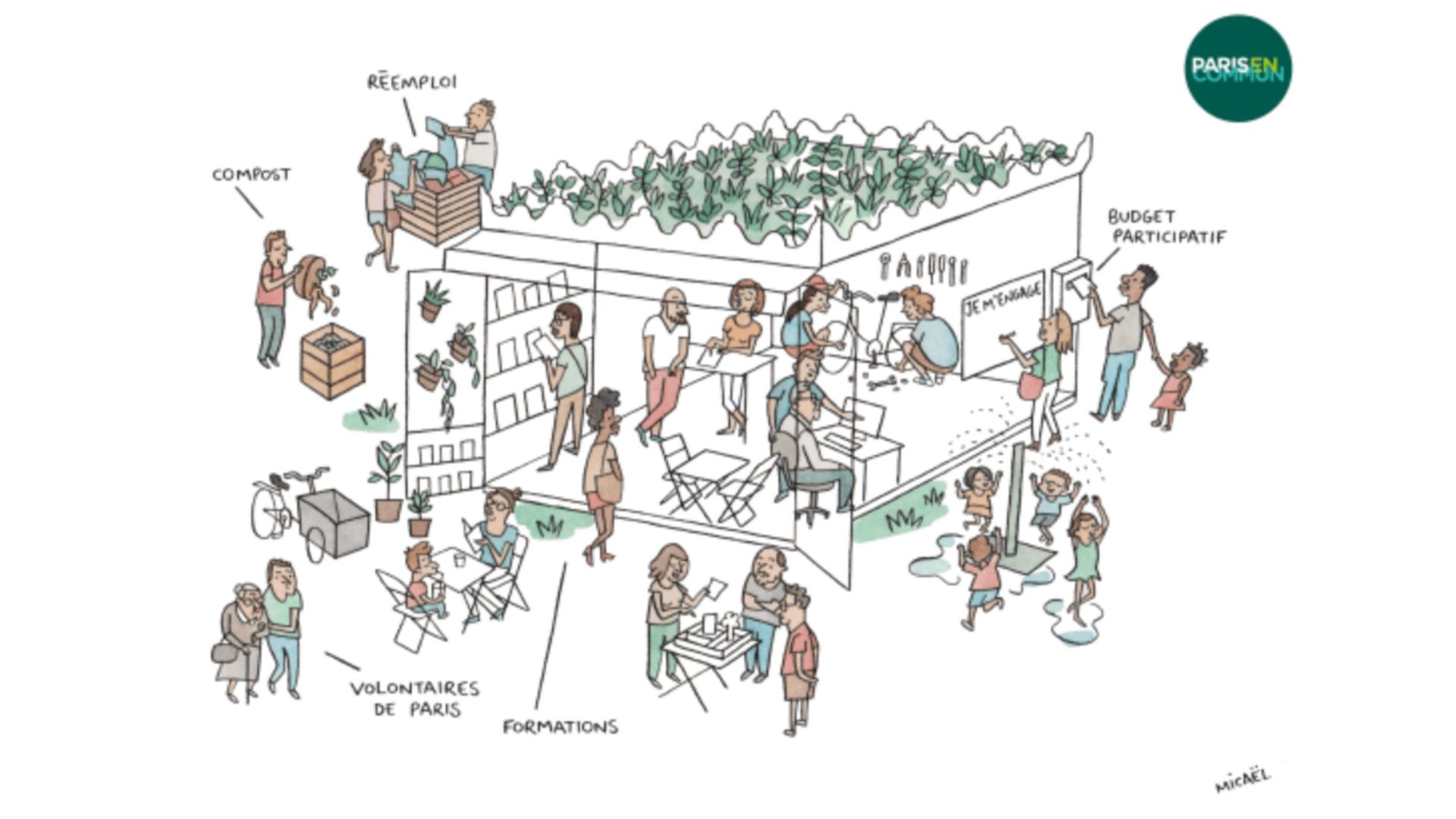 .Fast Company a publié un article sur la ville du ¼ d'heure le 29 janvier, dans la section 'World Changing Ideas'.
« Mayor Anne Hidalgo is running for reelection with the idea of making the city a place where everyone can reach their work, home, and any amenity within a 15-minute bike ride. »
« Hidalgo, who is currently running for reelection, has embraced the idea of "la ville du quart d'heure," or the 15-minute city, an extension of her work to create a post-car city. "It's a city of neighborhoods where you can find everything you need within 15 minutes from home," she tweeted in French last week. "This is the condition for the ecological transformation of the city, while improving the daily life of Parisians."
"This is a road map, an ambition, a new vision for cities," says Carlos Moreno, a "smart city" professor at the University of Paris 1 Pantheon-Sorbonne who originally conceived of the idea and has been advising Hidalgo. Inspired by the work of Jane Jacobs, who argued that proximity is the key to making cities vital, he argues that cities should be redesigned so that people can access the basic social functions of a city within their own neighborhoods. Traditional urban design, with people commuting to a city center from a distance, is outdated. "I want to radically change this vision of cities," he says. In part, it's a response to climate change and the pollution from cars. But it's equally about quality of life . »
Fast Company est un magazine américain économique fondé en novembre 1995, avec un focus éditorial sur l'innovation, s'intéressant aux nouvelles technologies, au design. Il met aussi l'accent sur l'économie éthique, la responsabilité sociale des entreprises.