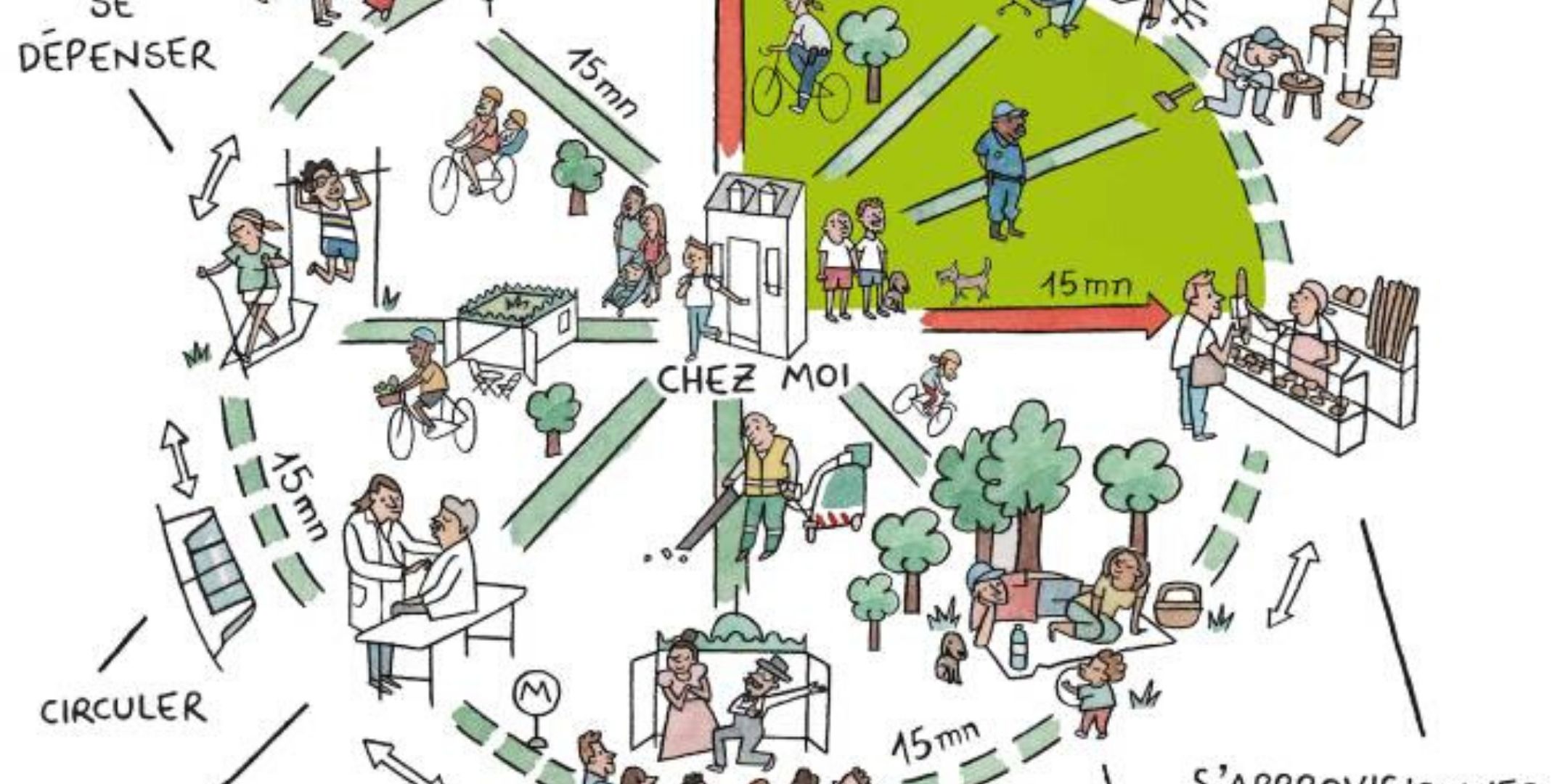 Talk Wellington (New Zealand) – "The 15 Minute City" – 1er mars 2020
Article de Isabelle Cawthorn, publié dans la section urbanisme du Talk Wellington.
« The 15 minute city is the very simple idea that Parisian people should be able to meet their normal needs within 15 minutes' sustainable travel from home. Work and school and third places and eating out and groceries and health services and a library, accessible with 15 minutes on foot, bike, scooter or wheelchair.
It's pretty revolutionary… »
« "There are six things that make an urbanite happy", mayoral advisor Prof. Carlos Moreno told Liberation. "Dwelling in dignity, working in proper conditions, [being able to gain] provisions, well-being, education and leisure. To improve quality of life, you need to reduce the access radius for these functions." That commitment to bringing all life's essentials to each neighbourhood means creating a more thoroughly integrated urban fabric, where stores mix with homes, bars mix with health centers, and schools with office buildings. »