C'est le futur d'une politique de cohésion urbaine, territoriale et sociale, qui est en jeu avec l'élection de Trump, et dont on peut présager le pire dans les mois et années à venir.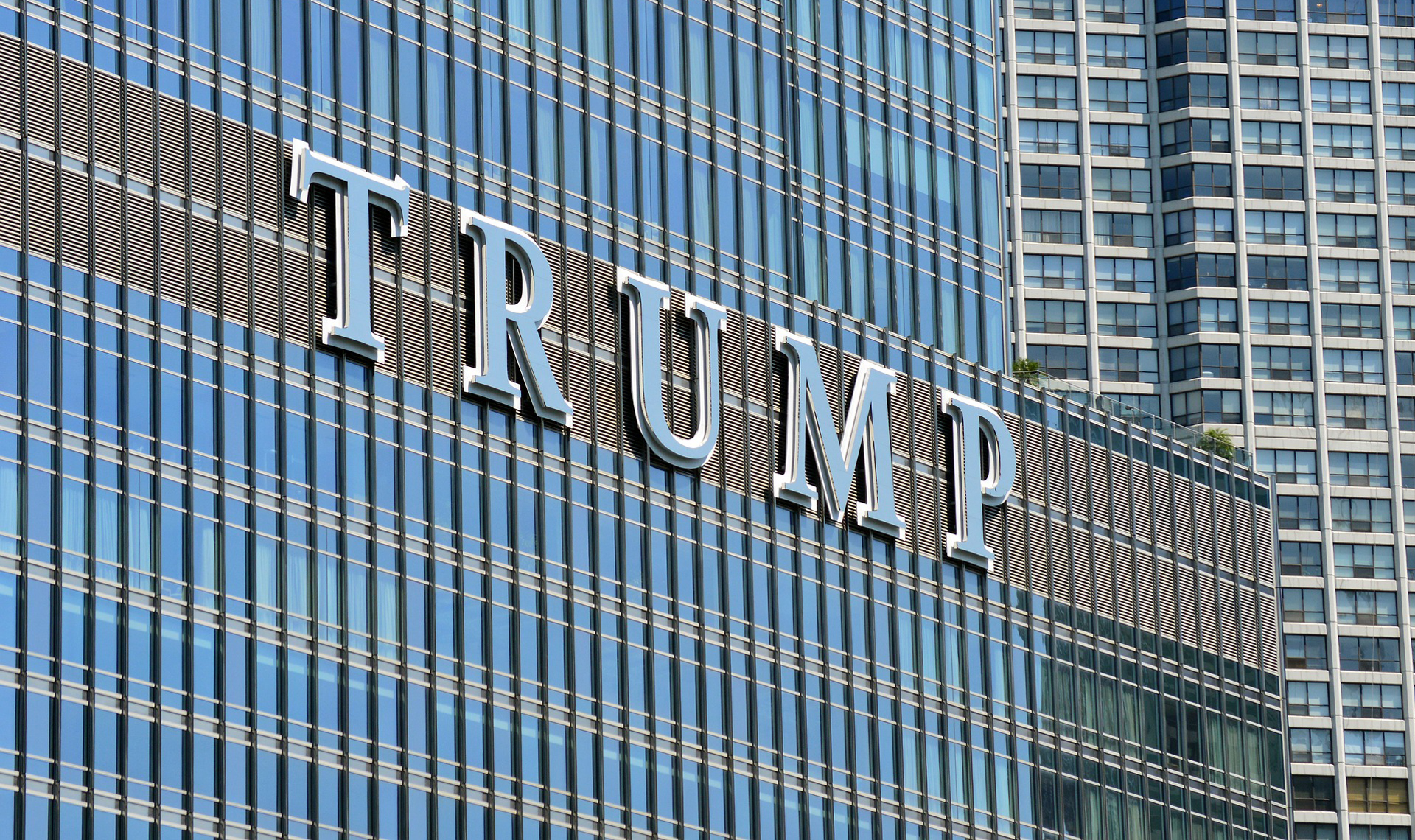 At the age of Trump, what about the challenge of "living well" in the city ?
The presidency of Barack Obama now belongs to history. A new era is beginning for America and the world with the takeover by Donald Trump. After his nomination, mass demonstrations walked along the cities of the USA and all around the world. The concern is obvious towards a new presidency based on populism, demagoguery and extreme personalisation of the power. Making a clean slate of the past, he indicates on Twitter a few hours before the ceremony that "everything begins today" and in his speech that the "forgotten men and women of our country, will never be left over again". "The Americans of every city, close or distant, small or big, from one mountain to another, from one ocean to another, you will not be forgotten again" he added.
One minute after President Trump became the 45 th president of the USA, the new official Web site removed, among others, all allusion to the climate change, and even worse, it posted his beliefs first in line:
"President Trump is committed to the elimination of harmful and useless politics such as the Climatic Action plan".
By assuming the next day his executive functions, his first law-decree concerns his will to attack the "Affordable Care Act", also named the "ObamaCare", a medical insurance cover, whom the ex president Obama had managed to set up with many difficulties and which then decreased in its impact.
President Donald Trump, claiming to be associated with " giving the power to the people", yet for all the historians, scientists, intellectuals, analysts, whistleblowers, the" fact checking" is of critical importance today, as one requires to examine closely in one's field of expertise, the avalanche of manipulations which are behind each of the shameless ubiquitous assertions said aloud to whoever could hear, in the most horrendous way.
Bordering on the laughable, if it were not such a serious issue, the #SpicerFacts has already been circulating in the social networks, glorifying "a never seen assistance to a nomination" and we even reached rock bottom by going as far as denying the rain which fell during the speech of the new president. So what should happen to the treatment of the truth and to the actual capacity to face real challenges and basic problems?
For all those who consider that the city and our territories are a central element for our lives, it is the future of the politics of urban, territorial and social cohesion that is at stake, and which may foreshadow the worst in the months and years to come. We should never forget that when Barack Obama came to power in 2008, the USA were plunged into one of the most serious ever known economic crisis, " thesubprimes " which shook not only the United States but the whole world. It was a crisis above all with urban origin, that made an important mark on the urban space, and on the territories of this country. The excessive financialisation of the dream of the property ownership gave rise to a bubble, which as it exploded, threw millions of urban Americans in the street, expelled from their homes and this emptied whole districts. The bankruptcy of the banking system that followed and its international repercussions, was mirrored by a transformation of the urban geometry through the country.
President Obama's double mandate record in this respect, in spite of his inexhaustible charisma and his total commitment concerning his program, remains ambiguous and in all cases unfinished. We did not attend a big disruption concerning the urban politics, at least by the federal politics and a tremendous task lies ahead. But if everything is relegated, or even worse if a politics of cancellation, or even of banishment of any urban action of inclusion entails an urban blockage, then an explosion of segregation, of some all-out cultural and racial violence, with the contempt of the other are to be feared, and years to come might be very difficult to live in America. It is in this respect today that the role of cities as refuge places is major, with the mayors' central role, as the defenders and the engines of an including and benevolent urban political action[1].
The federal budgets during the Obama administration were rather modest, as regards the problems which are at the heart of the living well in an urban environment. Even more in a country suffering from an urban profound discontentment in the mid-sized and small cities, as well as in the suburban circles of big cities, with the deepening of the disparities in its cities, the fragility of the social welfare, the serious problems of accommodation for underpriviledged social classes, the impoverishment of whole cities, the persistent racial and violence problems.
But at the same time, we can point out three identified phenomena in a new urban dynamics as far as President Obama's inheritance is concerned:
The obvious presence, in particular in the North, of a major cultural and social urban stake concerning racial segregation and underlying violence, apparent during the riots in Fergusson in 2014. This is a problem eating away at the heart of the American society, with in the background, the importance of education, pedagogy and culture,in order to build a new urban character,
The mobilization of an urban vitality, with public-spirited character developed in the context of the cities which mobilize to rebuild the social, economic, cultural and environmental fabric. The development of "community organizing", as an expression of the urban spaces of district gathering local energies, is a sign of the "democracy of questioning", in a country where the abstention from voting is one of the symptoms of its democratic unease.
The systematic effect of measures taken by the Federal state, concerning the social development, the quality of life for the elderly, or efforts about the mobility. In this respect, the Obama Care, has undoubtedly a" multiplier effect" on well being and social peace, owing to, for example, home care for the frail elderly, who can at the same time, be taken care of, exist socially and act as a shock-absorber where they live, towards new generations or socially stressful situations. It is also the case for the investments in term of mobility and transport, allowing a better accessibility to primary needs of travel, with even symbolic projects, as was the case for Smart Columbus, Ohio.
The attentive reading of the thematic priorities of new president Donald Trump posted on the new site of the White House, ignore totally these issues at stake: "American first energy plan, American first foreign policy, Bringing back jobs and growth, Making our military strong again, Status up for our law, Trade deals working for all americans".
How then to reenchant a country, to reenchant its cities, to develop their good living?
Let us leave the last word, in tribute, to the unforgettable American town planner Jane Jacobs, of whom in 2016 we celebrated the Centenary of the Birth, and who marked the fights for a town planning centered on men and women's life . She writes in "The Death and Life of great american Cities" that cities and neighborhoods are much more than just pedestrians, than just physical places, and much more than engines of innovation and economic growth. For her, cities are in reality, the best defences against the forces of darkness – which oppose the social progress, the human civilization and which even threaten democracy.
Donald Trump brags about " knowing all about building", while speaking about the wall that he plans to raise in front of Mexico. But the time for building including cities is now. Sharing the fight that Jane Jacobs engaged in her life. With courage, she denounced the city centers which had become business centers, and the endless suburbs, as many ghost and inhuman towns, accessible by highways, for impoverished workers.
Jane Jacobs' advocacy for urban vitality remains relevant today, and in these troubled times, more than ever, her superior thinking is still present to call us back that in each of our countries, each of our cities has a soul, an identity, a humanity, in fact, the foundation for expressing citizenship to be able to build the " living well" in a country.
___
[1] To be read, the excellent issue of the Magazine Urbanités of November, 2016 "The American cities of the Obama era: which inheritance"
Traduction : Corinne BERARDO
La présidence de Barack Obama appartient maintenant à l'histoire. Une nouvelle ère s'ouvre pour l'Amérique et pour le monde avec la prise du pouvoir par Donald Trump. Au lendemain de son investiture, des manifestations de masse ont parcouru les villes des Etats-Unis et du monde entier. L'inquiétude est manifeste à l'égard d'une nouvelle présidence fondée sur le populisme, la démagogie et la personnalisation à outrance du pouvoir. Faisant table rase du passé, il signale sur Twitter quelques heures avant la cérémonie que « tout commence aujourd'hui » et, dans son discours, que les « hommes et les femmes oubliés de notre pays, ne le seront plus jamais ». « Les américains de chaque ville, proche ou lointaine, petite ou grande, d'une montagne à l'autre, d'un océan à l'autre, vous ne serez pas oubliés de nouveau », a t-il ajouté.
Le site web de la présidence vidé de toute allusion au climat
Une minute après l'investiture, le nouveau site web officiel du 45e président des Etats-Unis faisait disparaître, entre autres, toute allusion au changement climatique, et plus grave encore, affichait ses convictions en première ligne :
« Le Président Trump s'est engagé à éliminer les politiques nuisibles et inutiles comme le Plan d'action climatique ».
En assumant le lendemain ses fonctions exécutives, son premier décret concerne sa volonté de s'attaquer à la loi de protection assurance maladie « Affordable Care Act », dite « ObamaCare », que l'ex-président Obama avait réussi à mettre en place avec beaucoup de difficultés et qui, de fait, a été très diminuée dans sa portée.
Donald Trump Président se revendique de « donner le pouvoir au peuple » ; il n'en demeure pas moins, que pour tous les historiens, scientifiques, intellectuels, analystes, lanceurs d'alerte, le « fact checking » demeure aujourd'hui une impérieuse nécessité pour passer au crible, chacun dans son propre domaine de compétences, l'avalanche de manipulations qui se trouvent derrière chacune des affirmations éhontées lancées à la cantonade ubiquitaire et sans le moindre scrupule.
Quid de la capacité à affronter vrais défis et problèmes de fond
Cela peut prêter à rire, mais reste néanmoins préoccupant : le #SpicerFacts a fait le tour des réseaux sociaux, glorifiant « une assistance jamais vue à une investiture », et nous sombrons davantage lorsqu'il en va de nier la météo et la pluie qui tombait pendant l'allocution du nouveau président. Quid alors de la vérité et de la réelle capacité à affronter vrais défis et problèmes de fond ?
Pour tous ceux qui considèrent que la ville et nos territoires sont un élément central pour nos vies, c'est le futur d'une politique de cohésion urbaine, territoriale et sociale, qui est en jeu et dont on peut présager le pire dans les mois et années à venir. Nous ne devons jamais oublier que quand Barack Obama est arrivé au pouvoir en 2008, les Etats-Unis se trouvaient plongés dans l'une des plus graves crises économiques jamais connues, « les subprimes », qui a secoué non seulement les Etats-Unis, mais le monde entier. Ce fut une crise avant tout d'origine citadine, qui a profondément marqué l'espace urbain, et les territoires de ce pays. La financiarisation à outrance du rêve de l'accession à la propriété a donné lieu à une bulle. En explosant, elle a mis des millions d'urbains américains expulsés de leur logement à la rue ; elle a vidé des quartiers entiers. La faillite du système bancaire qui s'en est suivi, et ses répercussions internationales, sont allés de pair avec une transformation de la géométrie urbaine à travers le pays.
Blocage urbain et explosion de la ségrégation sont à craindre
Malgré un indéniable charisme, et un total engagement concernant son programme, le bilan de la double mandature du président Obama reste à cet égard ambigu et dans tous les cas inachevé[1]. Nous n'avons pas assisté à un grand bouleversement concernant la politique urbaine, tout au moins via la politique fédérale, et le chantier est encore immense. Pour autant, si tout est jeté aux oubliettes ou pire, si une politique d'effacement, voire de bannissement de toute action urbaine inclusive, vient à déboucher sur un blocage urbain, alors une explosion de la ségrégation, de la violence culturelle et raciale tous azimuts, avec le mépris de l'autre en bandoulière, serait à craindre dans les années à venir qui risqueraient d'être très difficiles à vivre en Amérique. A cet égard, le rôle des villes comme lieu refuge, avec le rôle central des maires, protecteurs et moteurs d'une action politique urbaine inclusive et bienveillante est majeur aujourd'hui.
S'agissant des problématiques qui sont au cœur du bien-vivre dans la ville, les budgets fédéraux pendant l'administration Obama furent somme toute assez modestes. Encore davantage dans un pays qui souffre, dans les petites et moyennes villes, ainsi que dans les milieux suburbains des grandes villes du mal de vivre urbain, de l'accroissement des inégalités, de la fragilité de la protection sociale, de graves problèmes liés au logement pour les classes défavorisées, de l'appauvrissement de villes entières, de la persistance de conflits raciaux et de violences.
Trois composantes de la dynamique urbaine héritée d'Obama
Mais, en même temps, nous pouvons identifier trois phénomènes d'une nouvelle dynamique urbaine dans l'héritage du président Obama :
la présence évidente, en particulier dans le nord, d'un enjeu urbain culturel et social majeur concernant la ségrégation raciale et la violence sous-jacente, manifeste lors des émeutes à Fergusson en 2014, qui reste un mal qui ronge et traverse toute la société américaine, avec en toile de fond, l'importance de l'éducation, de la pédagogie et de la culture, pour construire une nouvelle urbanité;
la mobilisation d'une vitalité urbaine, à caractère citoyen, développée dans le contexte des villes qui se mobilisent pour reconstruire leur tissu social, économique, culturel et environnemental. Pour l'illustrer, le développement des « community organizing », comme expression d'espaces urbains de quartier rassemblant des énergies locales, instaure une nouvelle manière de participer via la « démocratie d'interpellation », dans un pays où l'abstention est l'un des symptômes de son mal-être démocratique;
l'effet systémique de mesures prises par l'Etat Fédéral, qu'elles soient afférentes au développement social, à la qualité de vie des personnes âgées, ou aux efforts autour de la mobilité. A cet égard, l'Obama Care, joue sans aucun doute un effet démultiplicateur de bien-vivre et de paix sociale, grâce par exemple, au maintien à domicile de personnes âgées ou en perte d'autonomie, qui peuvent en même temps, être prises en charge, exister socialement et jouer un rôle amortisseur dans leurs lieux de vie, face à de nouvelles générations ou des situations socialement anxiogènes. C'est aussi le cas pour les investissements en termes de mobilité et transports, permettant de donner une meilleure accessibilité aux besoins primaires de déplacement, avec des projets emblématiques, comme celui de Smart Columbus, Ohio.
Les priorités du nouveau président sont ailleurs
La lecture attentive des priorités thématiques du nouveau président Donald Trump affichées dans le nouveau site de la Maison Blanche, passent sous silence ces enjeux : « American first energy plan, American first foreign policy, Bringing back jobs and growth, Making our military strong again, Standing up for our law, Trade deals working for all Americans. »
Comment alors ré-enchanter un pays sans ré-enchanter ses villes, sans développer leur bien vivre ? A titre d'hommage, laissons les mots de la fin à l'inoubliable urbaniste américaine Jane Jacobs, dont nous avons fêté en 2016 le centenaire, et qui a incarné les combats en faveur d'un urbanisme pensant les hommes et la vie au centre. Elle écrit dans « The Death and Life of great american Cities » que les villes et voisinages sont beaucoup plus que des piétons, que des endroits physiques, et beaucoup plus que des moteurs d'innovation et de croissance économique. Pour elle, les villes sont en réalité les meilleurs remparts contre les forces de l'obscurité qui s'opposent au progrès social, de la civilisation humaine qui menacent même la démocratie.
Le plaidoyer de Jane Jacobs pour la vitalité urbaine toujours d'actualité
Donald Trump se vante « de s'y connaître dans le bâtiment », en parlant du mur qu'il compte élever face au Mexique. Mais l'heure est à bâtir des villes inclusives qui partagent le même combat que celui que Jane Jacobs a engagé dans sa vie. Avec courage, elle a dénoncé les centres-villes devenus des centres d'affaires, et les banlieues interminables et inaccessibles sauf par les autoroutes, autant de villes fantômes et inhumaines pour des travailleurs appauvris.
Le plaidoyer de Jane Jacobs pour la vitalité urbaine reste d'actualité, et dans ces temps troubles, plus que jamais la prééminence de sa pensée reste vivace pour nous rappeler que, dans chacun de nos pays, chacune de nos villes a une âme, une identité, une humanité, qui constitue un socle, celui d'une véritable expression citoyenne pour pouvoir construire des pays où il fera bien vivre.
___
[1] A lire, l'excellent numéro de la Revue Urbanités de novembre 2016 « Les villes américaines de l'ère Obama : quels héritages »
En la era de Trump, las ciudades en resistencia
Donald Trump se jacta de «conocer la construcción», hablando del muro que piensa elevar frente a México. Pero es el momento de construir ciudades inclusivas que compartan la misma lucha que Jane Jacobs llevó en su vida.
Carlos Moreno
La presidencia de Barack Obama entra ahora en la historia. Una nueva era se abre para América y para el mundo con la toma de poder de Donald Trump. Al día siguiente de su investidura, grandes manifestaciones han agitado las ciudades de Estados Unidos y del mundo entero. La inquietud se manifiesta en torno a una nueva presidencia basada en el populismo, la demagogia y el personalismo extremo del poder. Haciendo tabla rasa del pasado, señaló en Twitter horas antes de la ceremonia que "hoy empieza todo" y, en su discurso, que los "hombres y las mujeres olvidados de nuestro país, no lo serán nunca más". "Los americanos de cada ciudad, cercana o lejana, pequeña o grande, de una montaña a otra, de un océano al otro, no serán nunca más olvidados" ha añadido.
Un minuto después de la investidura, el nuevo sitio web oficial del 45º presidente de los EEUU ha hecho desaparecer, entre otros, toda alusión al cambio climático, y más grave aún, afirma sus convicciones negacionistas al respecto y en primera línea: "El Presidente Trump está comprometido con la eliminación de políticas perjudiciales e inútiles como el Plan de Acción por el Clima". Asumiendo al día siguiente sus funciones ejecutivas, su primer decreto atañe a su voluntad de querer atacar la ley de protección de asistencia sanitaria, "Affordable Care Act", denominada "Obama Care", que el expresidente Obama había conseguido poner en práctica con muchas dificultades.
Donald Trump Presidente, se reivindica en «dar el poder al pueblo». Para todos los historiadores, científicos, intelectuales, analistas, el "fact checking" sigue siendo a día de hoy una necesidad imperiosa para desmontar, cada uno en su propio dominio de competencias, la avalancha de manipulaciones que se encuentran detrás de las afirmaciones entonadas en el estrado ubicuitario y sin el menor escrúpulo.
Si no fuera tan grave seria risible, pero no por ello es menos preocupante: el #SpicerFacts ha hecho el tour de las redes sociales, glorificando "una asistencia nunca vista en una investidura", y hasta la lluvia en el colmo del desparpajo Trump va hasta negar la lluvia que caía durante su discurso. ¿Qué pasa entonces con la verdad y la capacidad real para afrontar los verdaderos desafíos y problemas de fondo?
Para todos aquellos que consideran que la ciudad y nuestros territorios son un elemento central para nuestras vidas, es el futuro de una política de cohesión urbana, territorial y social, que está en juego y desafortunadamente se puede presagiar lo peor en los próximos meses y años por venir. No debemos olvidar nunca que cuando Barack Obama llegó al poder en 2008, los EEUU se encontraban hundidos en una de las crisis económicas más graves jamás conocidas, "las subprimes", que han asolado no sólo los EEUU, sino el mundo entero. Fue ante todo una crisis de origen urbano, que ha marcado profundamente las ciudades, y los territorios de este país. La financiación del sueño de una casa en propiedad dio lugar a una burbuja. Que cuando exploto, se tradujo por la expulsión de millones de americanos urbanos de sus casas a la calle; vaciando barrios enteros. Lo siguió la quiebra del sistema bancario, y sus repercusiones internacionales fueron de la mano con una transformación de la geometría urbana en todo el país.
A pesar de un indudable carisma y un total compromiso respecto a su programa, el balance del doble mandato del Presidente Obama se termina con una cierta ambigüedad en este sentido, y en todo caso, sin ir demasiado lejos. No hemos asistido a un cambio de fondo respecto a la política urbana, al menos a través de la política federal, y el trabajo por hacer sigue siendo inmenso. Sin embargo, si lo dejamos todo al olvido o peor, si sigue una política de borrón y cuenta nueva, o de prohibición de toda acción de inclusión urbana, nos veremos abocados a un choque urbano, una explosión de la segregación, de la violencia cultural y racial en todos los sentidos, con la consideración del otro, del pobre, del negro, mestizo, del inmigrante, del extranjero, por delincuente, que sería creciente en los próximos años y que arriesga la paz social en los EEUU. En este sentido, el rol de las ciudades como un lugar de refugio, con el rol central de los alcaldes, protectores y promotores de una acción política urbana inclusiva y solidaria, es fundamental a día de hoy.
En cuanto a las problemáticas que están en el centro del bienestar en la ciudad, los presupuestos federales dependientes de la administración Obama fueron en realidad bastante modestos. Más aún, en un país en el que en las ciudades pequeñas y medianas, y en las miles de zonas suburbanas de grandes ciudades, sufren de los males de vida urbanos, del crecimiento de las desigualdades, de la fragilidad de la protección social, de los graves problemas vinculados a la vivienda para las clases desfavorecidas, del empobrecimiento de ciudades enteras, y de la persistencia de conflictos raciales y violentos.
Pero al mismo tiempo, podemos identificar tres fenómenos de una nueva dinámica urbana en la herencia del Presidente Obama:
la presencia evidente, en particular en el norte, de un desafío urbano cultural y social respecto a la segregación racial y la violencia subyacente, manifiesta en los disturbios de Fergusson en 2014, por ejemplo, que siguen siendo un mal que corroe y afecta a toda la sociedad americana, teniendo como telón de fondo, la importancia de la educación, la pedagogía y la cultura, para construir una nueva urbanidad.
la movilización de una vitalidad urbana, de carácter ciudadano, desarrollado en el contexto de ciudades que se movilizan para reconstruir su tejido social, económico, cultural y medioambiental. Para ilustrarlo, el desarrollo de las "community organizing", como expresión de espacios urbanos de barrios que reúnen las energías locales, instauran una nueva forma de participar vía la "democracia de interpelación", en un país donde la abstención es uno de los síntomas de su malestar democrático.
El efecto sistémico de las medidas tomadas por el Estado Federal, ya sea en relación al desarrollo social, a la calidad de vida de las personas mayores, o a los esfuerzos sobre la movilidad. A este respecto, el Obama Care, sin duda juega un efecto multiplicador del bienestar y la paz social, gracias por ejemplo, a la atención domiciliaria para ancianos con pérdida de autonomía, que pueden al mismo tiempo, ser tomados en cuenta, existir socialmente y jugar un papel amortiguador en sus lugares de vida, frente a las nuevas generaciones y las situaciones de estrés social. Éste es también el caso de las inversiones en términos de movilidad y transporte, permitiendo dar un mejor acceso a las necesidades primarias de desplazamiento, con proyectos emblemáticos como el Smart Columbus, en Ohio.
La lectura atenta de las prioridades temáticas del nuevo presidente Donald Trump publicadas en la nueva web de la Casa Blanca, muestra la inexistencia de estos desafíos: "« American first energy plan, American first foreign policy, Bringing back jobs and growth, Making our military strong again, Standing up for our law, Trade deals working for all americans ».
¿Cómo entonces reencantar a un país sin reencantar a sus ciudades, sin desarrollar su bienestar?
A título de homenaje, terminemos con las palabras de la urbanista estadounidense Jane Jacobs, cuyo centenario se celebra en 2016, y que encarna la lucha en favor de un urbanismo que ponga a los hombres y a la vida en el centro. Ella escribió en "The Death and Life of great american Cities" que las ciudades y los barrios son más que los peatones, mas que las ubicaciones físicas, y aun mucho más que motores de la innovación y del crecimiento económico. Para ella, las ciudades son en realidad la mejor defensa frente a las fuerzas de la oscuridad, que se oponen al progreso social, a la civilización humana y a aquellos que amenazan a la propia democracia.
Donald Trump se jacta de «conocer la construcción», hablando del muro que piensa elevar frente a México. Pero es el momento de construir ciudades inclusivas que compartan la misma lucha que Jane Jacobs llevo en su vida. Con coraje, ella denunció las ciudades-centro, convertidas en centros de negocios, y los suburbios interminables e inaccesibles rodeados por autovías, creando ciudades fantasma e inhumanas para los trabajadores empobrecidos.
La defensa de Jane Jacobs por la vitalidad urbana es de total actualidad, y en estos tiempos difíciles, más que nunca, la preminencia de su pensamiento sigue vivo para recordarnos que en cada uno de nuestros países, cada una de nuestras ciudades tiene un alma, una identidad, una humanidad, que constituye una base, la de una verdadera expresión ciudadana para poder construir el país donde disfrutar del bienestar.