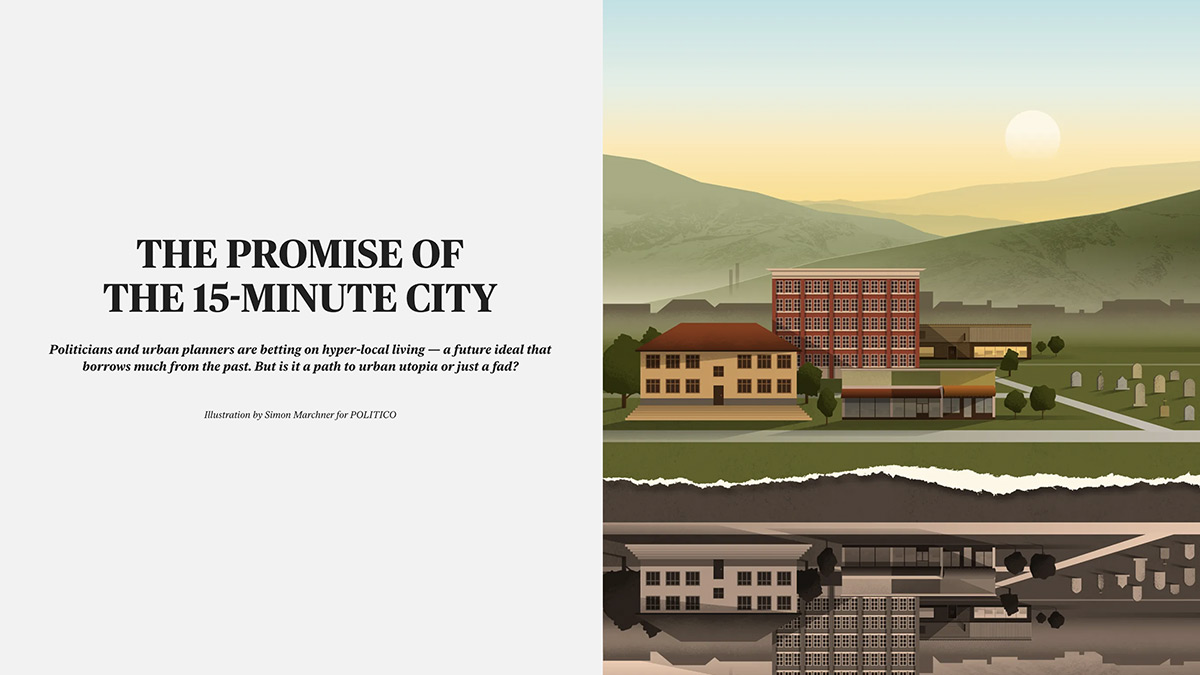 An article part of POLITICO's Global Policy Lab: Living Cities, a collaborative journalism project exploring the future of cities.
"HE CITY OF THE FUTURE might look a lot like the one your grandparents — or even your great-grandparents — lived in.
As policymakers grapple with how to adapt urban centers to the post-pandemic economy and reduce emissions in the face of climate change, one solution is catching people's imagination: the 15-minute city.
As a concept, it's both quaint and quietly revolutionary: redesign cities so that people live, work and have access to all the services they need — whether that's shops, schools, theaters or medical care — within a 15-minute walk or bike ride.
…"