A quelques jours de l'élection présidentielle américaine, se jouant sur les grands électeurs choisis dans chaque Etat, la question du poids et du rôle des villes, dans le pays qui a vu naître l'expression « Smart Cities », se pose.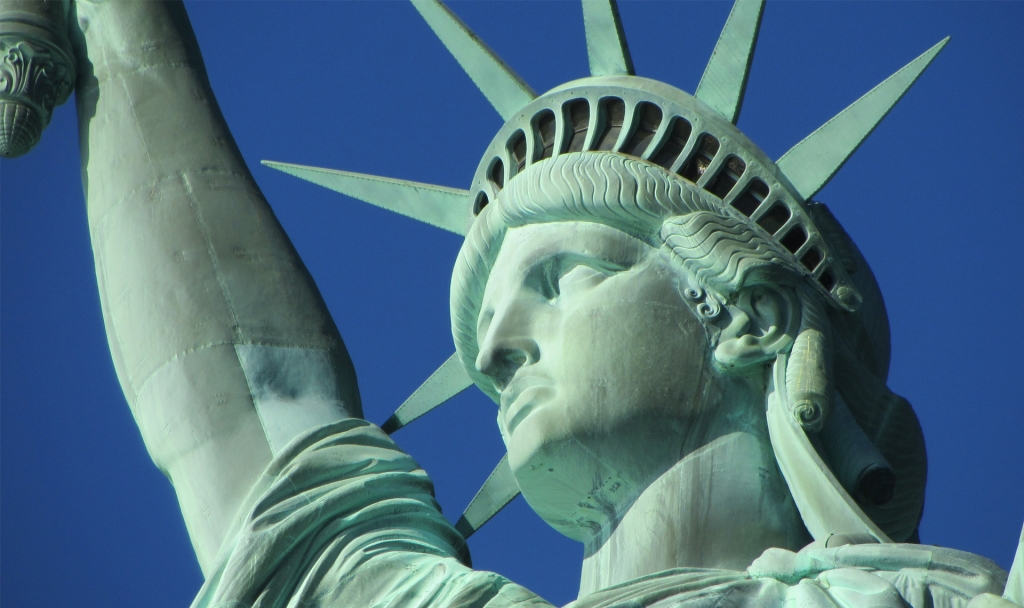 Smart City in the United States, "Et moi, et moi, et moi…"*
A few days before the American presidential election, based on the presidential electors chosen in every state, the question of the weight and the role of cities, in the country which was the birthplace of the "expression" Smart Cities, arises
History has recorded that it was born from an exchange between the former President Bill Clinton and the previous chairman of CISCO, the iconic John Chambers. Bill Clinton having expressed his interrogation on how the technology could play a role in cities in view of the urban explosion.
As dawn is breaking on the beginning of a struggle that calls on the whole world, between populism and Donald Trump's demagoguery, and the difficulties of Hillary Clinton to demonstrate her presidential credibility, what about these American "smart cities"?
One of the most brilliant American researchers on the subject, Boyd Cohen explained how from the birth of this totally technological concept and backed by the big "players" such as CISCO and then IBM, we have lived the transformation at first towards Smart City 2.0, taken in charge by the cities, as an element of systemic urban planning, and now are witnessing a 3.0 citizen vision, which happens to be revitalized in the participative city.
But what was its itinerary within the United States?
In reality, it was necessary to wait practically till the end of the term of the President Obama to see any initiative in this sense, benefiting from a global, transverse and citizen approach. It is only on September 28th, 2016, thus a few months away from his departure of the White House that he announced the program White House Smart Initiatives to encourage the urban initiatives in transverse fields, such as climate, transport, safety, and services. The announced sums remain however very modest, as regards to a global envelope of 80 millions $US. In parallel, other initiatives are a part of this plan, such as the "Council of Global City Chief Information Officers", the "Better Communities Alliance", the "Urban Innovation Council", the "Federal Smart Cities and Communities Task Force" or the "Smart Cities Council", or else the "MetroLab Network", the latter being centered on the intersection between Big Data and human sciences. Of course, these are complementary actions which President Obama had already begun like the Code for America or the Open Government Initiative which traces back to 2013.
This set contrasts with the reality on the ground of the American cities: the deepening of the disparities in the cities, the fragility of the often almost non-existent social welfare, the crucial issues of the accommodation for underprivileged social classes, the impoverishment of whole cities, the persistence of racial problems along with occurrences of violence, with, in the background, the American individual dream to being able to make a fortune, if we "get on with it". All this plays against the approach of a city which mobilizes its ecosystem and its driving forces, around a program of development or revival. The private initiative of the successful entrepreneur Tony Hshie in Las Vegas, with the Down town project, the gentrification of San Francisco by the enrichment of executives and managers of the new technology, the city per se projects, in the manner of Facebook, Zee-Town, or Z Town (just like Zuckerberg), the intellectual power of the MIT in Boston, and many other big research centers on the subject, contrast with the distress of millions of marginalized Americans, and those who are left behind, and who will never reach the American dream.
Of course, beautiful urban initiatives were born such as the revival of Detroit by the Do It Yourself / Ourselves, the city of Open source Chicago, or still the figurehead for Smart ColombUS, prize-winner in June, 2016, of the national competition Smart Cities, for its project in transport. Yet it remains moderate on the scale of a so big and powerful country.
The "American Dream" continues to embody an individual dream, a personal adventure, a way where everyone can try one's luck, even if it means belittling others to get to higher steps. Even if Trump loses, the 40 % with which he is credited, is already too much, because it is the vote of the denial of the other, of the community, of what is shaping our lives in our cities, the mixing, the diversity and the intermingling of peoples and cultures, the hatred of the foreigner, the Mexican, considered a rapist and whom he wants to be separated by a wall, of all the Muslims, for whom he wants a statutory ban and well beyond, of macho posturing, of the social and professional role of women condemned to be good-looking and to keep silent, of social exclusion, of the disempowerment of the other, of the star-spangled life seen through the permanent looking glass of a reality show, of the self-abasement in pursuit of profit at any price..
This is a sign of the times, the autonomous cars were born in the USA by the R&D of Google, then Uber and other technological companies … Because it still is "Et moi, et moi, et moi", even without a driver. In comparison, weren't the self-moving shuttles born in Europe, in particularly in France
More than a wink, it is another sign of OUR times
* "Et moi, et moi, et moi" is the debut single by French singer-songwriter Jacques DUTRONC, released in 1966. It is featured on his self-titled debut album.
L'histoire a retenu que elle est née à partir d'un échange entre l'ancien président Bill Clinton et l'ex président de CISCO, l'emblématique John Chambers. Bill Clinton ayant exprimé son interrogation sur comment la technologie pouvait jouer un rôle dans les villes face à l'explosion urbaine.
A l'aube d'un combat qui interpelle le monde entier, entre le populisme et la démagogie de Donald Trump, et les difficultés de Hillary Clinton à asseoir sa crédibilité présidentielle, quid de ces « villes intelligentes » américaines ?
L'un des plus brillants chercheurs américains sur le sujet, Boyd Cohen a expliqué comment de la naissance de ce concept totalement technologique et porté par les grands « players » tels CISCO et ensuite IBM, nous avons vécu la transformation d'abord vers la Smart City 2.0, prise en charge par les villes, comme élément de planification urbaine systémique, et maintenant une vision 3.0 citoyenne, qui vient se ressourcer dans la ville participative.
Mais quel a été son parcours à l'intérieur même des Etats Unis ?
En réalité, il a fallu attendre pratiquement la fin du mandat du Président Obama pour voir apparaître une initiative dans ce sens, bénéficiant d'une approche globale, transversale et citoyenne. Ce n'est que le 28 septembre 2016, donc à quelques mois de son départ de la Maison Blanche qu'il a annoncé le programme « White House Smart Initiatives » en vue d'encourager les initiatives urbaines dans des domaines transverses, tels le climat, le transport, la sécurité, les services. Les sommes annoncées restent toutefois très modestes, s'agissant d'une enveloppe globale de 80 millions US$. En parallèle d'autres initiatives font partie de ce plan, tels le « Council of Global City Chief Information Officers », la « Better Communities Alliance », le « Urban Innovation Council », la « Federal Smart Cities and Communities Task Force » ou alors le « Smart Cities Council », ou le « MetroLab Network », ce dernier étant axé sur l'intersection entre le Big Data et les sciences humaines. Bien sûr, c'est complémentaire des actions que le Président Obama avait déjà entamées telles, le « Code for America » ou l' « Open Government Initative », qui elle, remonte à 2013.
Cet ensemble contraste avec la réalité sur le terrain des villes américaines : l'approfondissement des inégalités dans ses villes, la fragilité de la protection sociale souvent quasi inexistante, les graves problématiques du logement pour les classes défavorisées, l'appauvrissement de villes entières, la persistance de problématiques raciales et des violences, avec en toile de fond, le rêve individuel américain de pouvoir chacun faire fortune, si on s'y met. Tout cela joue contre l'approche d'une ville qui mobilise son éco système et ses forces vives, autour d'un programme de développement ou de renaissance. L'initiative privée de l'entrepreneur à succès Tony Hshie à las Vegas, avec le Downtown project, la gentrification de San Francisco par l'enrichissement de cadres de la nouvelle technologie, les projets de villes à soi, à la Facebook, la Zee-Town, ou Z Town (comme Zuckerberg), la puissance intellectuelle du MIT à Boston, et bien d'autres grands centres de recherches sur le sujet, contrastent avec la détresse de millions d'américains, marginalisés et laissé pour compte, et qui ne pourront jamais accéder au rêve américain.
Bien sûr, de belles initiatives urbaines ont vu le jour comme la renaissance de Detroit par le Do It Your Self / Our Selves, la ville de Chicago Open source, ou encore la figure de proie de Smart ColombUS, lauréate en juin 2016 du concours national Smart Cities, pour son projet dans le transport, mais cela reste modeste à l'échelle d'un si grand et puissant pays.
L' « American Dream » continue à incarner un rêve individuel, une aventure personnelle, une voie où chacun peut tenter sa chance, quitte à grimper sur la tête d'autrui pour gravir les marches. Même si Trump perd, le 40% dont il est crédité, c'est déjà trop, car c'est le vote de la négation de l'autre, de la collectivité, de ce qui façonne nos vies dans nos villes, le brassage, la diversité et la mixité, la haine de l'étranger, du mexicain, considéré violeur et qu'il veut séparer par un mur, de tous les musulmans, qu'il veut interdire d'office et bien au delà, du machisme, du rôle social et professionnel des femmes condamnées à être belles et à se taire, de l'exclusion sociale, de l'écrasement de l'autre, de la vie en paillettes et vue au travers le reality show permanent, de l'abaissement de soi à la recherche du profit à n'importe quel prix…
Signe de ces temps, les voitures autonomes sont nées aux USA par la R&D de Google et ensuite Uber et autres compagnies technologiques… Car c'est encore « moi et moi et moi », même sans chauffeur. Les navettes autonomes à usage collectif n'est-ce pas en Europe, en particulièrement en France, qu'elles ont vu le jour ?
Plus qu'un clin d'œil, c'est un signe de temps…
Smart City en los USA, y yo y yo yo…
A unas horas de las elecciones presidenciales americanas, que se juega sobre los grandes electores elegidos en cada estado, vale la pena preguntarse sobre el peso y el rol de las ciudades, en el país que ha visto nacer la expresión «Smart Cities».
La historia ha retenido que este concepto nació a partir de un intercambio entre el anterior presidente Bill Clinton y el ex-presidente de CISCO, el emblemático John Chambers. Bill Clinton había expresado su interrogatorio sobre cómo la tecnología podía jugar un rol en las ciudades frente a la explosión urbana.
En el momento de un combate que interpela al mundo entero, entre el populismo y la demagogia de Donald Trump, y las dificultades de Hillary Clinton para asegurar su credibilidad presencial, ¿en que vamos de las «ciudades inteligentes» americanas?
Uno de los más brillantes investigadores americanos sobre el tema, Boyd Cohen ha explicado cómo el nacimiento de este concepto totalmente tecnológico fue creado por los grandes «players» de las telecomunicaciones como CISCO y también IBM, nosotros hemos presenciado la transformación a través de la Smart City 2.0, puesta en práctica por las ciudades, como elemento de planificación urbana sistemática, y ahora un visión 3.0 ciudadana, que viene a resurgir en la ciudad participativa.
¿Pero cuál es su devenir en el interior mismo de los Estados Unidos?
En realidad, hace falta prácticamente llegar al fin del mandato del Presidente Obama para ver aparecer una iniciativa en este sentido, beneficiándose de una acción global, horizontal y ciudadana. No fue sino hasta el 28 de septiembre de 2016, unos meses antes de su próxima salida de la Casa Blanca cuando anunció el programa «White House Smart Initiatives» en vista de fomentar las iniciativas urbanas en áreas transversales tales como el clima, el transporte, la seguridad, los servicios. Las cantidades anunciadas restan sin embargo modestas, tratándose de un presupuesto global de 80 millones de dólares. En paralelo con otras iniciativas forman de este plan, como el «Council of Global City Chief Information Officers », la «Better Communities Alliance », el «Urban Innovation Council », la «Federal Smart Cities and Communities Task Force» o también el «Smart Cities Council», o el «MetroLab Network », estando este último centrado en la intersección entre el Big Data y las ciencias sociales. Por supuesto, esto es complementario con las acciones que el Presidente Obama ya ha comenzado como el «Code for America» o el «Open Government Initative», que remonta a 2013.
Todo esto contrasta con la realidad sobre el terreno de las ciudades americanas: la profundización de las desigualdades en sus ciudades, la fragilidad de la protección social prácticamente inexistente, las graves problemáticas del alojamiento para las clases desfavorecidas, el empobrecimiento de ciudades completas, la persistencia de los problemas raciales y su violencia, con este telón de fondo el sueño individual americano de hacer fortuna. Todo esto está va contra la perspectiva de una ciudad que moviliza su ecosistema y sus fuerzas vivas, alrededor de un programa de desarrollo o de renacimiento. La iniciativa privada del empresario exitoso Tony Hshie en Las Vegas, con el Downtown project, la gentrificación de San Francisco por el enriquecimiento de los ejecutivos de la nueva tecnología, los proyectos de ciudades como la de Facebook, la Zee-Town, o Z-Town (como la llama Zuckerberg) el poder intelectual del MIT en Boston, así como de otros grandes centros de investigación sobre el tema, contrastan con la situación de millones de estadounidenses marginados, dejados atrás y que no podrán acceder nunca al sueño americano.
Por supuesto, interesantes iniciativas urbanas han visto la luz como el renacimiento de Detroit a través del Do It Your Self/Our Selves, la ciudad de Chicago Open Source, o también la propia figura de Smart ColombUS, ganador en junio de 2016 del concurso nacional de Smart Cities, por su proyecto en transporte, pero es relativamente modesto a la escala de un país tan grande y poderoso.
El «Sueño Americano» continua encarnando un sueño individual, una aventura personal, de manera que todos puedan tener su oportunidad, aunque sea escalando por encima de la cabeza del otro, para subir las escaleras. Aunque Trump pierda, el 40% de los votos será demasiado, porque es el voto de la negación del otro, de la colectividad, de lo que da sentido a nuestras vidas en las ciudades, el compartir, la diversidad y la mezcla. El voto del odio al mexicano, considerado violador y a los que quiere separar por un muro, de todos los musulmanes, a los que quiere prohibir automáticamente y mucho más allá, del machismo, del rol social y profesional de las mujeres condenadas a ser bellas, a sonreir y a mantenerse en silencio, de la exclusión social y del aplastamiento del otro, de la vida en lentejuelas y vista a través de un reality show permanente, de la degradación de cada cual para la búsqueda de un beneficio sin importar el precio.
Símbolo de estos tiempos, los vehículos autónomos han nacido en USA por la I+D de Google y también de Uber y de otras compañías tecnológicas… Pero esto es todavía «yo y yo y yo», aunque sea sin conductor. Al contrario de esto, los buses autónomos, sin conductor, han nacido en Europa, y particularmente en Francia, adquiriendo una reputación mundial, como transporte urbano colectivo pionero, de nueva generación. Más que un guiño, es una diferencia que da a reflexionar…