While many cities are facing significant budgetary restrictions, we are witnessing the emergence of local, community-based and targeted initiatives all over the world, aimed at reclaiming public spaces by revitalising them. Tactical urbanism, or urban acupuncture, is one of the faces of the transformation of the city at the beginning of the twenty-first century. Read on for an update on this iconic phenomenon.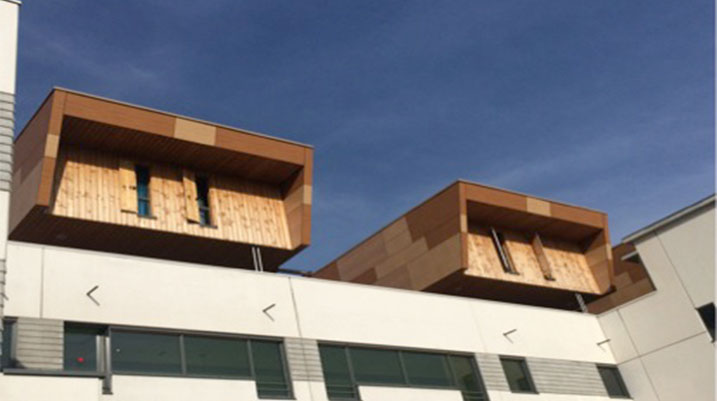 Understanding tactical urbanism
Forced to deal with multiple, complex issues, cities around the world are transforming themselves. Parallel to theorising by urban actors and specialists, a number of exciting local experiments are emerging, with support from residents and the consent of elected officials. These varied projects are all signs that urban renewal is in the process of reinventing itself before our eyes in the form of social innovation, new technologies and sharing.
Specialists today group these initiatives together under the heading of "tactical urbanism". Created in San Francisco in 2005 by the Rebar Collective, tactical urbanism was later theorised by the American urban planner Mike Lydon. It is based on a three-pronged principle: small-scale, short-term and low-cost intervention. Eschewing the major urban development projects supported by the public authorities and often disconnected from the communities in question, these projects allow neighbourhood residents and users to be proactive and invest their energy in their living environment, in short to reclaim public open space. These projects accelerate the city's transformation process because they allow for increased experimentation with readily available experience feedback, while maintaining mobilisation.
Originally a predominantly Anglo-American approach, tactical urbanism is also frequently associated with the concept of "urban acupuncture". Both of these concepts are essential to the perspective of an "agile", "ingenious", "clever" or "frugal" city, able to evolve and adapt as needed, and are diametrically opposed to the technocratic concept of the centralising and globalising smart city.
This concept brought to the fore internationally in a living, human, adaptive and sensitive approach to the city, is a prime example of the human smart city for all.
Zooming in on urban acupuncture
Urban acupuncture bears some similarities to the new urbanist concept of tactical urbanism. Assimilating the city to a living organism, the idea is to combine urban transformation action on a small scale with a frugal approach to the resources deployed, while seeking out strong meridians that can subsequently channel a mobilising force across the city. The Finnish architect and social theorist Marco Casagrande championed this approach with a view to favouring urban projects on a human scale over large programmes.
This approach also aims to develop local planning initiatives and is thus often considered "tactical"; at the same time, it seeks to establish a fluid and adaptive relationship with the surrounding environment. The development of this approach aims to foster a creative ecosystem to mobilise synergies.
The action of the former Mayor of Curitiba in Brazil, Jaime Lerne, who explored this avenue as a possible response to contemporary urban issues, is considered an international benchmark in this regard. "I believe that some medicinal "magic" can and should be applied to cities, as many are sick and some nearly terminal. As with the medicine needed in the interaction between doctor and patient, in urban planning it is also necessary to make the city react; to poke an area in such a way that it is able to help heal, improve, and create positive chain reactions. It is indispensable in revitalising interventions to make the organism work in a different way," he explained.
The micro-architecture engendered by "urban acupuncture", also involves the intervention of activist citizens, an essential component of this approach. In Mexico, Chile, Colombia and Peru, through initiatives such as "Un Techo para mi País" (a Roof for my Country), massive mobilisation in over 18 countries has given rise to very substantial programmes that have made it possible to transform shantytowns into perfectly good housing. Through this new generation of activism and hacktivism, slums are being transformed through the intermingling of residents and hacktivists, working together for a grassroots transformation of living conditions.
This Latin-American organisation, created in Chile in 1997, took on a global dimension in 2012 with the participation of volunteer activists (over 700,000 to date), who joined forces to work on grassroots "urban acupuncture" programmes. Their field of action is focused mainly on shantytowns, with a high level of originality in the form of commitment, including promotion by social networks and the use of social media as a lever to promote regional identity and the civic dimension. Today numerous initiatives are flourishing throughout the world through a mix of activism and para-institutional actors.
A few specific projects
 To minimise the automobile's footprint on public spaces, the Rebar Collective launched the "Parklet" concept in San Francisco in 2005, which involves the temporary conversion of parking spaces into a park-like spaces. Designed to be as welcoming as possible (e.g. by incorporating wood, plants and benches for use by passers-by), these "parklets" gave rise to the Park(ing) Day movement, which invites citizens of the world to reclaim ownership of outdoor parking spaces for one or two days. In 2010, the mayor of San Francisco became aware of the benefits of this approach and introduced the "From Pavements to Parks" programme, which has already reclaimed about fifty public spaces. The primary characteristic of these spaces is their modularity, be they mobile or fixed, permanent or seasonal, or located on public or private land.
In New York, "DoTank", an urban collective based in Brooklyn that was active between 2009 and 2011, launched the Chair Bombing concept. The idea was to invite neighbourhood residents to make chairs from reclaimed materials with the goal of placing them in public spaces to improve comfort, encourage people to interact and foster a sense of belonging. The chairs were put in places that lacked street furniture (pavements in front of cafes, public transit stops with no seats, etc.). This approach can be followed during the initial development stages for public spaces: the public can then move the chairs about freely, thus facilitating the identification of places that are likely to be reclaimed by residents. In a second phase, the project's prime contractor can then install permanent furniture in these locations.
The "Transform your City" programme run by Montreal's Urban Ecology Centre (CEUM) invites city residents to take responsibility for developing a small portion of publically owned land (small lanes, pavements, etc.). Residents inform the CEUM of their project and the latter then assists them with the various implementation phases, once technical and legal approval for the project has been obtained from the relevant departments. A $500 subsidy is allocated to each project, the remainder being borne by the project developer. The diversity of the initiatives (e.g. urban vegetable gardens, playgrounds, public art, etc.) is encouraging, revealing the potential of this approach for cities all over the world.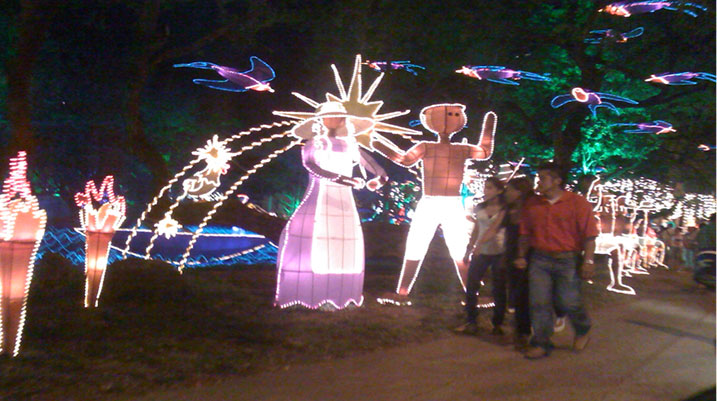 The benefits of a bottom-up approach
It is evident that the potential of this approach is enormous and equal to the expectations of citizens, who are now demanding to participate in the development of urban programmes and improve their living environment through the ubiquitous power of digital tools. This trend represents a fundamental groundswell and we should expect to see it flourish and prosper in coming years.
As specialists are quick to point out, these initiatives are supported by often marginalised social communities, who join together with activists with social and cultural capital, united by the common thread of mutual trust, to contribute to the improvement of their living environment. Though they often produce interesting results, we must not forget that these projects are mobilising practices that must also be echoed by the public authorities in a mobilising way (i.e. by extending and supplementing them).
They therefore can't take the place of public projects, although they represent a significant advance in awareness and exemplary conduct with regard to the economic, social, cultural and environmental challenges and resilience issues that today's cities are facing.
Comprender el urbanismo táctico
Debiendo  hacer frente a desafios múltiples y complejos, la ciudad se transforma por todas partes en el mundo. En paralelo a las reflexiones llevadas por los actores y los especialistas del sector urbano, se desarrollan a nivel local  experimentos apasionantes, llevados a cabo por los habitantes y, en ciertos casos, en colaboración con las autoridades municipales. Estos proyectos de distinta naturaleza son muestra de que la renovación urbana está inventándose ante nuestros ojos y que tiene como elementos clave  las inicitaivas de participacion ciudadana enn torno a la innovación social, las nuevas tecnologías y el compartir, para mejorar condiciones concretas de vida.
Muchas de estas iniciativas  las podemos reagrupar bajo el calificativo de   "urbanismo táctico". Creado en 2005 en San Francisco por el Colectivo Rebar, el urbanismo táctico luego fue teorizado por el urbanista americano Mike Lydon. Se basa en tres principios: la intervención en pequeña escala, el corto término y la frugalidad. Distintos por esencia respecto a los grandes proyectos de organizacion urbana, llevados por los ayuntamientos y a menudo desconectados de ellos, estos proyectos les permiten a los habitantes y usuarios de un barrio ser el motor de proposiciónes,  implicarse en su lugar y entorno de vida y apropiarse igualmente del espacio público. Ellos aceleran los procesos de transformación de la ciudad porque permiten multiplicar los experimentos, disponer rápidamente  de retornos de experiencia manteniendo al mismo tiempo la movilización.
En sus inicios mayoritariamente anglosajones, el urbanismo táctico es asociado tambien frecuentemente con la noción de "acupuntura urbana". Ambas nociones se inscriben en la perspectiva de una ciudad  "ágil", "ingeniosa", "sagaz " o  "frugal", capaz de evolucionar y de adaptarse con respecto a las necesidades, muy diferente del concepto tecnocéntrico de la smartcity tecnológica y globalizante.
Este concepto promovido a nivel internacional entra perfectamente en  el marco de aquellos que promovemos la ciudad viva, humana, adaptativa y sensible, y constituye un ejemplo mayor de esta smart city humana para  todos.
Zoom sobre la acupuntura urbana
La acupuntura urbana presenta similitudes con el concepto del urbanismo táctico. Asimilando la ciudad a un organismo vivo, se trata de combinar una acción de transformación urbanística a pequeña escala, con una accion frugal y en relación con la movilización colectiva buscando ejes fuertes que puedan ser igualmente por efecto de emulacion propagados a la escala de la ciudad más tarde. El arquitecto y sociólogo finlandés Marco Casagrande inició esta visión con vistas a privilegiar proyectos urbanísticos de tamaño humano con relación a los grandes programas.
Esta accion creadora también pretende desarrollar un urbanismo local, por lo que se considera como  "táctico", y que busca ser al mismo tiempo fluido y adaptativo con relación al entorno que lo rodea. Se trata asi de contribuir a crear un ecosistema creativo para movilizar sinergias.
La voluntad pionera del antiguo alcalde de Curitiba en Brasil, Jaime Lerne, que exploró esta vía como una respuesta posible frente a los desafios urbanos contemporáneos, se ha constituido en una importante referencia a nivel internacional:
«Creo que la "magia" de la medicina puede y debería ser aplicada sobre las ciudades, quienes como muchos están enfermas y algunas en fase terminal. Así como la medicina necesita la interacción entre el médico y su paciente, en la planificación urbana, es tambien necesario hacer reaccionar la ciudad; dando un empujón a ciertas zonas para ayudar a la curación, mejorar y crear una reacción en cadena. Es indispensable iniciar intervenciones revitalisantes para hacer funcionar el organismo de manera diferente », explicó.
La micro-arquitectura, engendrada por "la acupuntura urbana" , pasa también por la intervención de ciudadanos activistas, un componente esencial. En México, en Chile, en Colombia y en Perú, con inciativas como « Un Techo Para Mi País » en más de 18 países, una movilización masiva ha permitido crear y desarrollar programas muy importantes, que han hecho posible la transformación de tugurios y zonas de miseria urbana en verdaderas casas, zonas barriales y espacions publicos. Gracias a este activismo y hacktivisme de nueva generación, construcciones expresando la miseria de la vida de la ciudad son transformadas por la mezcla y energia compartida entre los habitantes y los hacktivistes, que trabajan juntos para una transformación concreta de las condiciones de vida.
Nacida en Chile en 1997, esta organización latinoamericana tomó desde 2012 un largo alcance con activistas voluntarios que se han movilizado, hoy en dia día más de 700.000, para trabajar alrededor de programas concretos de «acupuntura urbana». Su radio de acción está principalmente en las zonas marginales urbanas, sus cinturones de miseria, con una gran originalidad en la forma del compromiso de jovenes, la promoción por las redes sociales y la utilización de los medios de comunicación sociales como palanca para promover la identidad territorial y la particpacion ciudadana con actos locales concretos y transformadores. Hoy iniciativas múltiples florecen en el mundo con esa mezcla de activismo y de estructuras para institucionales.
Unos ejemplos de proyectos
Con el fin de limitar la presencia de los autos en los espacios públicos, el colectivo Rebar lanzó en 2005 en San Francisco el concepto de  "Parklet", una disposición temporal de un sitio de aparcamiento de coches. Concebido para ser el más acogedor posible (asociando por ejemplo bosques, vegetales y bancos para acoger a los transeúntes), el parklet dio origen al movimiento Parking Day, que invita a todos los ciudadanos del mundo a reapropiarse de las plazas de estacionamiento exterior durante unos o dos días. En 2010, dándose cuenta el interés del paso, el ayuntamiento de San Francisco instauró por otra parte el programa  "From Pavements to Parks" que ya permitió volver a recuperar unos cincuenta espacios. Móviles o fijos, permanentes o temporales, sobre el dominio público o privado, la principal característica de estos espacios es su modularidad.
En  Nueva York, «DoTanK», un colectivo urbano implantado en Brooklyn  llevó acciones entre 2009 y 2011, lanzando el concepto de Chair Bombing. La idea: invitar a los habitantes de un barrio a producir sillas a partir de materiales de recuperación con el fin de colocarlas en el espacio público para mejorar la comodidad, suscitar encuentros y reforzar el sentimiento de pertenencia. Las sillas han sido colocadas en lugares con déficit de mobiliario urbano: aceras delante de los cafés, las paradas de transporte sin asientos. Una accion que puede ser duplicada en el momento de las primeras fases de reorganizacion de espacios públicos: el público desplaza las sillas a su gusto, lo que permite identificar los lugares que van a ser objeto de una apropiación por los habitantes. En un segundo tiempo, el contratista adjudicado puede así instalar el mobiliario definitivo.
El programa «Transforma tu ciudad» del Centro de Ecología Urbana de Montréal (CEUM) invita en cuanto a él a los habitantes de la ciudad a hacerse cargo de la disposición de una pequeña porción de espacio público: callejón, acera, etc Los habitantes transmiten su proyecto al CEUM que los acompaña luego en las diversas etapas de realización, una vez se obtiene la validación técnica y jurídica del proyecto  ante los servicios municipales concernidos. Una subvención de 500 dólares es atribuida por proyecto, y el resto a cargo del proyecto mismo. Huerta urbana, área de juegos, arte público,… etc. La diversidad de las iniciativas es alentadora y revela el potencial del paso para todas las ciudades del mundo.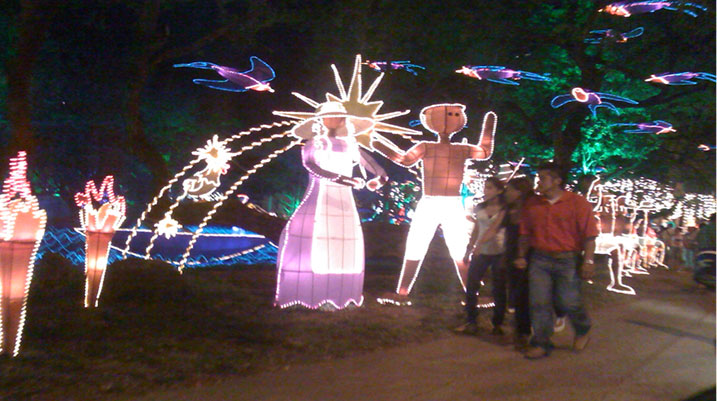 Las virtudes de una accion bottom-up
Lo vemos, el potencial de esta accion es enorme, a la altura de las esperanzas de los ciudadanos que reivindican hoy participar, implicandose en la elaboración de programas urbanos y en la mejora de su marco de vida, apoyándose tambien en el poder ubiquitario de las herramientas digitales y tecnológicas. Esta tendencia encarna un movimiento de fondo y  que sin duda va aumentar, florecer y prosperar en los años venideros.
Estas iniciativas son llevadas por comunidades sociales, muy a menudo marginales, en las que el encuentro con los activistas urbanos, socialmente innovadores, hace nacer un capital social y cultural común dando lugar a lazos recíprocos de confianza para contribuir a la mejora de la vida.
Interesantes en sus resultados, no hay que olvidar que estos proyectos son  prácticas movilizadoras que deben también encontrar ecos atentos y creativos de los poderes públicos en el seno de ciudad prolongándolos y completándolos.
Estas iniciativas ciudadanas no pueden reemplazar una accion municipal estructurada pero representan un yacimiento significativo de profundizacion en la conciencia y la ejemplaridad, frente a los desafios económicos, sociales, cultural, medioambiental y de resiliencia que deben afrontar hoy las ciudades.
Comprendre l'urbanisme tactique
Contrainte de faire face à des enjeux multiples et complexes, la ville se transforme un peu partout dans le monde. À côté des réflexions menées par les acteurs et les spécialistes de l'urbain, se développent au niveau local des expérimentations passionnantes, portées par les habitants avec l'accord des élus. Ces projets variés sont autant de signes que le renouveau urbain est en train de s'inventer sous nos yeux et qu'il a pour noms : innovation sociale, nouvelles technologies et partage.
Les spécialistes regroupent aujourd'hui ces initiatives sous le qualificatif d' « urbanisme tactique ». Créé en 2005 à San Francisco par le Collectif Rebar, l'urbanisme tactique a ensuite été théorisé par l'urbaniste américain Mike Lydon. Il repose sur trois principes : l'intervention à petite échelle, le court terme et le low-cost. À rebours des grands projets d'aménagement urbain, portés par les collectivités et souvent déconnectés des communautés concernées, ces projets permettent aux habitants et usagers d'un quartier d'être force de proposition, de s'investir pour leur lieu de vie, bref de s'approprier l'espace public. Ils accélèrent les processus de transformation de la ville car ils permettent de multiplier les expérimentations, de disposer rapidement de retours d'expérience tout en maintenant la mobilisation.
Démarche à l'origine majoritairement anglo-saxonne, l'urbanisme tactique est aussi fréquemment associé à la notion d' « acupuncture urbaine ». Les deux notions viennent s'inscrire dans la perspective d'une ville « agile », « ingénieuse » « futée » ou encore « frugale », capable d'évoluer et de s'adapter en fonction des besoins, à rebours du concept technocratique de la smart city centralisatrisé et globalisante.
Ce concept promu au niveau international dans une approche de ville vivante humaine, adaptative et sensible, constitue un exemple majeur de smart city humaine pour tous.
Zoom sur l'acupuncture urbaine
L'acupuncture urbaine présente des similitudes avec le concept urbanistique d'urbanisme tactique. Assimilant la ville a un organisme vivant, il s'agit de combiner une action de transformation urbanistique à petite échelle avec une démarche frugale par rapport à la mobilisation des moyens tout en cherchant des axes forts qui puissent être mobilisateurs à l'échelle de la ville par la suite. L'architecte et sociologue finlandais Marco Casagrande a porté cette approche en vue de privilégier des projets urbanistiques à taille humaine par rapport aux grands programmes.
Cette démarche vise également à développer un urbanisme local, d'où souvent considéré comme « tactique », et qui en même temps cherche à se rendre fluide et adaptatif par rapport à l'environnement qui l'entoure. Le développement de cette approche vise à créer un écosystème créatif pour mobiliser des synergies.
L'action de l'ancien Maire de Curitiba au Brésil, Jaime Lerne, qui a exploré cette voie comme une réponse possible aux enjeux urbains contemporains, fait ainsi référence au niveau international « Je crois que la « magie » de la médecine peut et devrait être appliquée aux villes, comme beaucoup sont malades et quelques-unes en phase terminale. Comme la médecine nécessite l'interaction entre le médecin et son patient, dans la planification urbaine, il est aussi nécessaire de faire réagir la ville ; en donnant un coup de pouce à certaines zones pour aider la guérison, améliorer et créer une réaction en chaine. Il est indispensable d'initier des interventions revitalisantes pour faire fonctionner l'organisme de manière différente », a-t-il expliqué.
La microarchitecture, engendrée par « l'acupuncture urbaine », passe aussi par l'intervention de citoyens activistes, une composante essentielle de cette démarche. Au Mexique, au Chili, en Colombie et au Pérou, avec des initatives comme « Un Toit Pour Mon Pays » dans plus de 18 pays, une mobilisation massive a permis de mettre en place des programmes très importants, qui ont rendu possible la transformation des bidonvilles en véritables maisons. Grâce à cet activisme et hacktivisme de nouvelle génération, les bidonvilles sont transformés par le brassage et le mélange des habitants et hacktivistes, qui travaillent ensemble pour une transformation concrète des conditions de vie.
Née au Chili en 1997, cette organisation latino-américaine a pris 2012 une portée mondiale avec des activistes volontaires qui se sont mobilisés, à ce jour plus de 700 000, pour travailler autour de programmes concrets d'« acupuncture urbaine ». Leur rayon d'action est principalement dans les bidonvilles avec une grande originalité dans la forme de l'engagement, la promotion par les réseaux sociaux et l'utilisation des médias sociaux comme levier pour promouvoir l'identité territoriale et la qualité citoyenne. Aujourd'hui de multiples initiatives fleurissent dans le monde avec un mélange d'activisme et de structure para-institutionnelle.
Quelques projets
Afin de limiter l'empreinte de la voiture sur les espaces publics, le collectif Rebar a lancé en 2005 à San Francisco le concept du « Parklet », un aménagement temporaire d'une place de parking. Designé de manière à être le plus accueillant possible (en associant par exemple bois, végétaux et bancs pour accueillir les passants), le parklet a donné naissance au mouvement Parking Day, qui invite tous les citoyens du monde à se réapproprier des places de stationnement extérieur durant une ou deux journées. En 2010, prenant conscience de l'intérêt de la démarche, la mairie de San Francisco a par ailleurs instauré le programme « From Pavements to Parks » qui a déjà permis de réinvestir une cinquantaine d'espaces. Mobiles ou fixes, permanents ou saisonniers, sur le domaine public ou privé, la principale caractéristique de ces espaces reste leur modularité.
À New-York, le « DoTank », un collectif urbain implanté à Brooklyn qui a mené des actions entre 2009 et 2011, a lancé le concept du Chair Bombing. L'idée : inviter les habitants d'un quartier à fabriquer des chaises à partir de matériaux de récupération afin de les placer dans l'espace public pour améliorer le confort, susciter des rencontres et renforcer le sentiment d'appartenance. Les chaises ont été placées dans des lieux en déficit de mobilier urbain : trottoirs devant les cafés, arrêts de transport sans sièges… Une démarche qui peut être dupliquée lors des premières phases d'aménagement d'espaces publics : le public déplace les chaises à sa guise ce qui permet de repérer les lieux qui vont faire l'objet d'une appropriation par les habitants. Dans un second temps, le maître d'œuvre peut ainsi faire installer du mobilier pérenne.
Le programme « Transforme ta ville » du Centre d'Écologie Urbaine de Montréal (CEUM) invite quant à lui les habitants de la ville à prendre en charge l'aménagement d'une petite portion d'espace public : ruelle, trottoir, etc… Les habitants font part de leur projet au CEUM qui les accompagne ensuite dans les diverses étapes de réalisation, une fois la validation technique et juridique du projet obtenue auprès des services concernés. Une subvention de 500$ est attribuée par projet, le reste étant à la charge du porteur de projet. Potager urbain, aire de jeux, art public… la diversité des initiatives est encourageante et révèle le potentiel de la démarche pour toutes les villes du monde.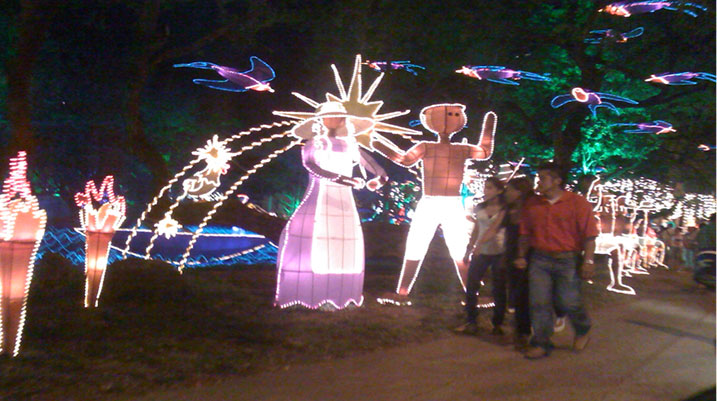 Les vertus d'une approche bottom-up
On le voit, le potentiel de cette approche est énorme, à la hauteur des attentes des citoyens qui revendiquent aujourd'hui de participer à l'élaboration des programmes urbains et à l'amélioration de leur cadre de vie en s'appuyant sur la puissance ubiquitaire des outils numériques. Cette tendance incarne un mouvement de fond et il faut s'attendre à la voir fleurir et prospérer dans les années à venir.
Ces initiatives sont portées par des communautés sociales, très souvent marginales, qui rencontrent des activistes disposant d'un capital social et culturel, avec comme point commun des liens de confiance réciproques pour contribuer à l'amélioration de leur cadre de vie. Intéressants dans leurs résultats, mais il ne faut pas oublier que ces projets sont des pratiques mobilisatrices qui doivent aussi trouver des échos atentifs et créatifs dans les pouvoirs publics au sein des ville en les prolongeant et les complétant.
Ils ne sauraient donc se substituer à ceux-ci, bien qu'ils représentent un gisement significatif dans la prise de conscience et l'exemplarité concernant les enjeux économiques, sociaux, culturels, environnementaux et de résilience que doivent affronter aujourd'hui les villes.