The year 2015 is ending, and this last column of the year, is the opportunity to share striking facts concerning urban innovation throughout the world.
They show the global dynamics of cities to participate in the construction of the quality of life in a mainly urban world. More than ever, this commitment is to deepen in 2016 with every eco system of our cities and territories.
In January, Paris
Announced on November 3rd, 2014, the call for projects " Ré Inventer Paris " came to an end on January 31st, 2015. An international jury will take its final decision in the first quarter 2016. This call for projects is a world premiere with 23 sites proposed by the city hall of Paris which are places of exception : former industrial sites, mansions, former public baths or old academy buildings … All in all, about 150 000 m2 should be renovated by the end of the mandate of mayor Anne Hidalgo in 2020.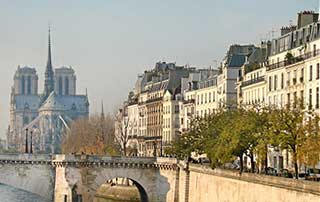 In February, London
"Innovation in European Cities ", Report Bloomberg Philantropies And London School Of Economics. Europe, as a urban continent, has to continue to innovate to answer the economic crisis and deal with the social, environmental pressure and with the increasing difficulties of governance. On the basis of 155 proposals, this report dedicates 5 European cities by their capacities to innovate in order to improve the quality of life of their inhabitants. The complete report(relationship) is to be read here.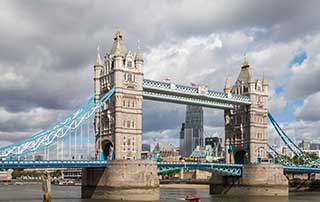 In March, Barcelona
In the office of the world organization of cities and local authorities UCLG (United Cities and Local Governments), the launch of the international consultation concerning the role of the intermediate cities took place. This, with the aim of the world meeting Habitat III of October, 2016, in Quito called " Global Schedule of Intermediary Cities ". This initiative dedicates a particular attention on mid-sized cities, which play an important role in the world urban fabric. See the report here.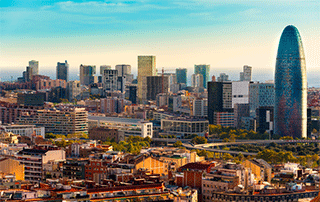 In April, Medellín
The 7th World Urban Forum (WUF), organized by UN HABITAT, under the theme of " Urban Equity in Development-Cities for Life ". Concerned by the program of the United Nations of the human establishments (UNO-Housing Environment), the WUF is the most important conference of world level dedicated to the urban phenomenon. It takes place every two years in a different city. It is about a forum, dedicated to the housing environment in particular to rapid urbanization and its impacts on the cities, the communities, the economy, the climate change and the public policies .The final declaration in this key city of urban and social innovation was : " The Equity as the foundation of the sustainable development of cities " to read here.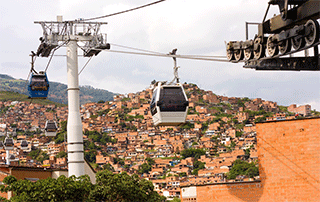 In May, Kanazawa (Japan)
The 9th world meeting of the Network of the creative cities of the UNESCO. Formed at present by 69 members in 32 countries covering seven creative domains : Crafts and popular arts, Design, Movie, Gastronomy, Literature, Music and digital Arts. In France, Lyon and St Etienne are a members of this network.
The conclusions are here.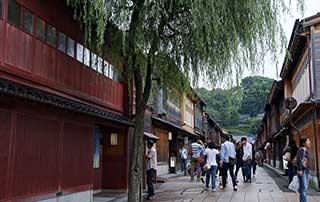 In June, Johannesburg
Facebook opens its first office in Africa. In a communiqué dated 29, the social network announced the opening of its first office in Africa, in Johannesburg (South Africa). According to its estimations, Facebook counts 120 million active users in Africa, for 1, 44 billion of users throughout the world, that makes 20% of the world population. An item to be noticed in the globalization of the societal and urban transfers.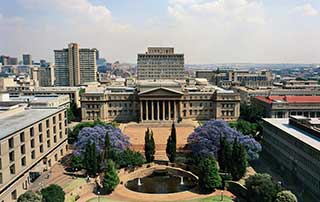 In July, New Delhi
On the 11th, the World Day of the population, was born in India at 2:30 pm, the baby which brings this continent to 1,274,234,538 inhabitants. India so reaches(affects) 17,23 % of the world population. This 26th World Day, on the initiative of United Nations, took place under the sign of ' Vulnerable Population in Emergencies ', a major subject for our cities and lives. Real time MondeMètre, which is displayed here, allows us to visualize this demographic, urban and societal change, which transforms our world in depth.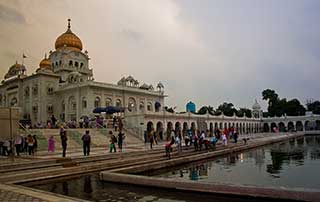 In August, Montreal
From the 10th to the 14th took place the 7th summer School of the urban Agriculture at the University of Quebec. A series of consumer events to learn, think, discuss around what is at stake as fas as farming and in city life. The programm approached as much the agricultural town planning, as the citizenship action, the cities in health, etc. The whole in a prospect of elaborating a viable urban food system, a food justice and a co-creation process. The site Urban Agriculture of the city of Montreal presents numerous initiatives concerning this key problem for the future of our urban lives, in an exhaustive way.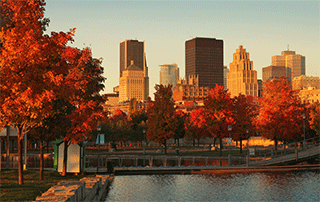 In September, New York
On the 28th, an international pioneer initiative was launched in New York concerning the struggle against fanaticism, extremism, violence and terrorism in our cities. 24 cities, from which Paris, joined to create the « Strong Cities Network » ( SCN) which was launched in the office of United Nations. Having for central theme the construction of the social cohesion, the development of resilience, and the fight against extremist violence, this initiative is so very actual.It develops, under the sign "Inspiring Local Resilience on a Global Scale".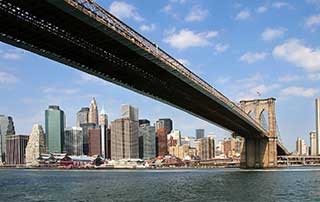 In October, Geneva
In these troubled times of current geo political upheavals , the fear of others sets in settles down on a favorable ground for the development of xenophobia, populism and demagoguery. In this regard, it is useful to remind here the Conference on the Migrant and the Cities which took place in Geneva on the 26th – 27th. Cities always attract more people in search of a better life, of greater possibilities of employment and services of better quality, but also those who flee from a conflict, from a natural disaster or the degradation of their environment. The migrants contribute for many to this movement towards cities at the world level and play a driving role in the development programs of cities. The Conference was also the opportunity to launch the Report « State of migrations in the world in 2015- The migrants and the cities : new partnerships to deal with mobility ». The conclusions are here.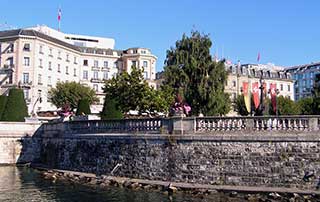 In November, Barcelona
The ultimate world meeting point , for all those who are involved in the urban, social and technological innovation. The 4th edition of Smart City Expo World Congress was a remarkable success with almost 15 000 visitors, 568 cities and 400 speakers. It is always a very great pleasure to participate in this global event, and you can already save the date in 2016 from the 16th till the 18th of February for the " Smart City Expo World Congress in Latin America " in Puebla.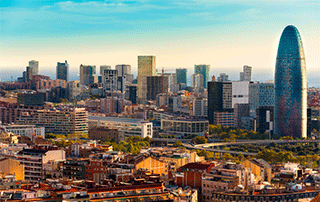 In December, Paris
The COP21, expected by the whole world, with impatience and concern, ended on the 11th, finalizing a unique agreement between 195 countries, with, as a leitmotiv, "Long live the planet, long live humanity, and long live life". An agreement which generates hope to fight against global warming in the decades to come. For the first time, the mobilization of cities with the Summit of the Elected representatives For the Climate, marks the raid of the urban life in this fight, and this is quite remarkable. Indeed, this is definitely a landmark achievement for the role which cities have to take by the States.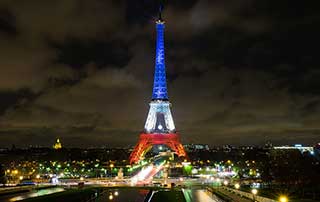 Thank you for your loyalty, dear reader. Merry Christmas and Happy New Year See you next year, to continue together our commitment for our cities and our lives.
L'année 2015 se termine et cette dernière chronique de l'année, est l'occasion de partager des faits marquants, concernant l'innovation urbaine au travers le monde.
Ils montrent la dynamique planétaire des villes pour participer à la construction de la qualité de vie dans un monde majoritairement urbain. Plus que jamais, cet engagement est à approfondir en 2016 avec tout l'éco système de nos villes et territoires.
Janvier, Paris
Annoncé le 3 novembre 2014, l'appel à projets « Ré Inventer Paris » a pris fin le 31 janvier 2015. Un jury international rendra sa décision finale au premier trimestre 2016. Cet appel à projets est une première mondiale avec 23 sites proposés par la mairie de Paris qui sont des lieux d'exception : friches industrielles, hôtels particuliers, ancien bains-douches ou vieux conservatoire… Au total, quelque 150 000 m2 devraient être rénovés d'ici la fin du mandat de la maire Anne Hidalgo en 2020.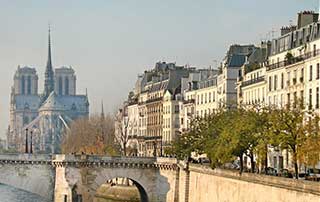 Février, Londres
« Innovation in Europe's Cities », Rapport Bloomberg Philantropies and London School of Economics. L'Europe, un continent urbain, doit continuer à innover pour répondre à la crise économique et faire face à la pression sociale, environnementale et aux difficultés croissantes de gouvernance. Sur la base de 155 propositions, ce rapport consacre 5 villes européennes par leurs capacités à innover pour améliorer la qualité de vie de leurs habitants. Le rapport complet est à lire ici.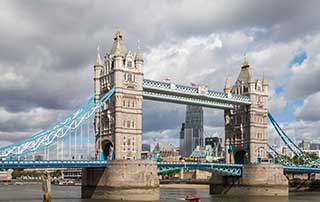 Mars, Barcelone
Au siège de l'organisation mondiale des villes et collectivités locales UCLG (United Cities and Local Governments), a eu lieu le lancement de la consultation internationale concernant le rôle des villes intermédiaires en vue de la réunion mondiale Habitat III d'octobre 2016, à Quito « Global Agenda            of Intermediary Cities ». Cette initiative consacre une attention particulière aux villes moyennes, qui jouent un rôle important dans le tissu urbain mondial. Voir le rapport ici.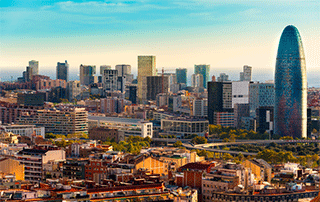 Avril, Medellin
 7ème Forum Mondial Urbain (WUF), organisé par UN HABITAT, sous la thématique "Urban Equity in Development – Cities for Life". Porté par le programme des Nations Unies sur les établissements humains (ONU-Habitat), le WUF est la plus importante conférence de niveau mondial consacrée au phénomène urbain. Il a lieu tous les deux ans dans une ville différente. Il s'agit d'un forum, dédié à l'habitat et notamment l'urbanisation galopante et ses impacts sur les villes, les communautés, l'économie, le changement climatique et les politiques publiques.
La déclaration finale dans cette ville phare de l'innovation urbaine et sociale « L'Equité comme fondement du développement durable des villes » à lire ici.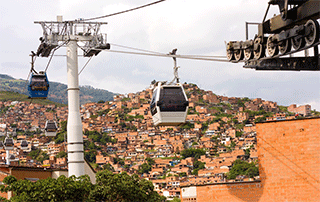 Mai, Kanazawa, (Japon)
9ème réunion mondiale du Réseau des villes créatives de l'UNESCO. Il est actuellement formé de 69 membres dans 32 pays couvrant sept domaines créatifs, Artisanat et arts populaires, Design, Film, Gastronomie, Littérature, Musique et Arts numériques. En France Lyon et St Etienne font partie de ce réseau.
Les conclusions sont ici.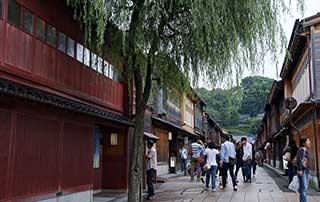 Juin, Johannesburg
Facebook ouvre son premier bureau en Afrique. Dans un communiqué daté du 29, le réseau social a annoncé l'ouverture de son premier bureau en Afrique, à Johannesburg (Afrique du Sud). Selon ses estimations, Facebook compte 120 millions d'utilisateurs actifs en Afrique, pour 1,44 milliard d'utilisateurs à travers le monde, soit 20% de la population mondiale. Un élément à remarquer dans la globalisation des mutations sociétales et urbaines.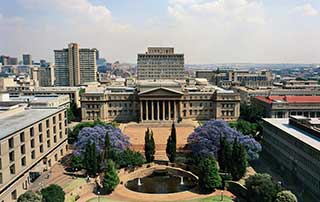 Juillet, New Delhi
 Le 11, journée mondiale de la population, est né en Inde à 14h30 le bébé indien portant à 1,274,234,538 habitants ce pays continent. L'Inde atteint ainsi 17,23% de la population mondiale. Cette 26ème journée mondiale à l'initiative des Nations Unies a eu lieu sous le signe 'Vulnerable Population in Emergencies', un sujet majeur pour nos villes et vies. Le MondeMètre en temps réel, qui s'affiche ici, nous permet de visualiser cette mutation démographique, urbaine et sociétale, qui transforme en profondeur notre monde.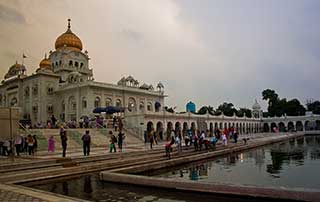 Août, Montréal
Du 10 au 14 a eu lieu la 7ème Ecole d'été de l'Agriculture urbaine à l'université du Québec. Une série d'évènements grand public pour apprendre, réfléchir, débattre autour des enjeux d'agriculture et d'urbanité. La programmation a abordé autant l'urbanisme agricole, que l'action citoyenne, les villes en santé, etc. Le tout dans une perspective d'élaboration d'un système alimentaire urbain viable, de justice alimentaire et de co-création. Le site Agriculture Urbaine de la ville de Montréal présente de manière exhaustive multiples initiatives, concernant cette problématique clé pour le futur de nos vies urbaines.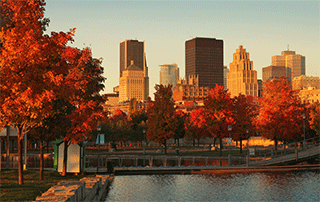 Septembre, New York
Le 28 une initiative pionnière internationale a été lancée à New York concernant la lutte contre le fanatisme, l'extrémisme, la violence et le terrorisme dans nos villes. 24 villes, dont Paris, se sont associées pour créer le réseau « Strong Cities Network » (SCN) qui a été lancée au siège des Nations Unies. Ayant comme fil conducteur, la construction de la cohésion sociale, le développement de la résilience, et la lutte contre la violence extrémiste, cette initiative est de toute actualité. Elle se développe, sous le signe «Inspiring Loal Resilience on a Global Scale ».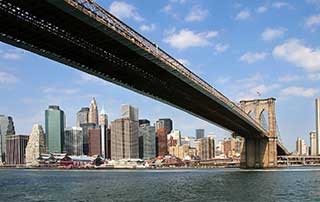 Octobre, Genève
Dans ces temps troubles où dans le cadre des bouleversements géo politiques actuels la peur de l'autre s'installe avec un terrain propice pour le développement de la xénophobie, le populisme et la démagogie, il est utile de rappeler ici la Conférence sur le Migrant et les Villes qui a lieu à Genève le 26 – 27. Les villes attirent toujours plus de personnes à la recherche d'une vie meilleure, de possibilités d'emploi accrues et de services de meilleure qualité, mais aussi ceux qui fuient un conflit, une catastrophe naturelle ou la dégradation de l'environnement. Les migrants contribuent pour beaucoup à ce déplacement vers les villes à l'échelle mondiale et jouent un rôle moteur dans les programmes de développement des villes. La Conférence a aussi été l'occasion de lancer le Rapport « Etat de migration dans le monde 2015 – Les migrants et les villes  : de nouveaux partenariats pour gérer la mobilité ». Les conclusions ici.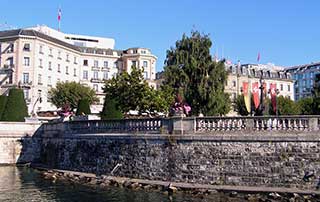 Novembre, Barcelone 
Rendez -vous mondial par excellence, de tous ceux qui sont impliqués dans l'innovation urbaine, sociale et technologiques, la 4ème édition de Smart City Expo World Congress fut un succès remarquable avec presque 15 000 visiteurs, 568 villes et 400 speakers. C'est toujours un très grand plaisir de participer à cet événement planétaire, et d'ores et déjà, rendez-vous en 2016 du 16 au 18 février à « Smart City Expo World Congress Latino America » à Puebla.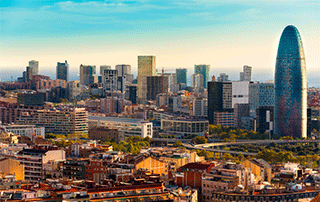 Décembre, Paris
La COP21, attendue par le monde entier, avec impatience et inquiétude, s'est terminée le 11 finalisant un accord unique entre les 195 pays, avec comme leitmotiv « Vive la planète, vive l'humanité, vive la vie ». Un accord qui laisse de l'espoir pour lutter contre le réchauffement climatique dans les décennies à venir. Fait remarquable, pour la première fois, la mobilisation des villes avec le Sommet des Elus Pour le Climat marque l'irruption des la vie urbaine dans cette lutte, et c'est un jalon déterminant dans la place que les villes doivent avoir à coté des Etats.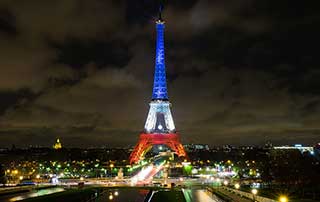 Merci pour votre fidélité, ami lecteur. Bonnes fêtes, bonne année et à l'année prochaine, pour continuer ensemble notre engagement pour nos villes et nos vies.
El año 2015 termina y con esta última crónica del año, es el momento de compartir los hechos más destacados, respecto de la innovación urbana en el mundo. Éstos, demuestran la dinámica planetaria de las ciudades para participar en la construcción de la calidad de vida en un mundo mayoritariamente urbano. Más que nunca, este compromiso se profundizará en 2016 con todo el ecosistema de nuestras ciudades y territorios.
Enero, París
Anunciada el 3 de Noviembre de 2014, la convocatoria «Reinventar Paris» ha terminado el 31 de Enero de 2015. Un jurado internacional tomará su decisión final en el primer trimestre de 2016. Esta convocatoria es una primicia mundial con 23 lugares propuestos por la alcaldía de París que suponen entornos singulares: zonas industriales abandonadas, mansiones particulares, antiguos balnearios o antiguosconservatorios… En total, cerca de 150.000 m2 deberán ser renovados desde ahora a la finalización del mandato de la alcaldesa Anne Hidalgo en 2020.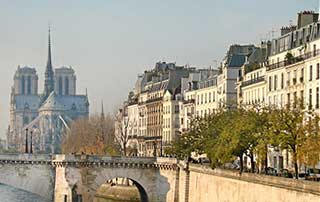 Febrero, Londres
«Innovation in Europe's Cities», Informe Bloomberg Philantropies and London School of Economics. Europa, un continente urbano, debe continuar innovando para responder a la crisis económica y hacer frente a la presión social, medioambiental y a las dificultades crecientes de gobierno. Sobre la base de 155 propuestas, este informe consagra 5 ciudades europeas por sus capacidades en innovar para mejorar la calidad de vida de sus habitantes. El informe completo se puede leer aquí.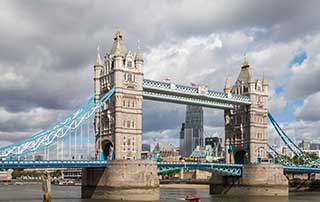 Marzo, Barcelona
En el siglo de la organización mundial de las ciudades y colectividades locales UCLG (UnitedCities and Local Governments), tiene lugar el lanzamiento de la consulta internacional relativa al papel de las ciudades intermedias en vistas de la reunión mundial Habitat III de Octubre de 2016, en Quito «Global Agenda of IntermediaryCities». Esta iniciativa consagra una atención particular a las ciudades medianas, que juegan un rol importante en el tejido urbano mundial. Ver el informe aquí.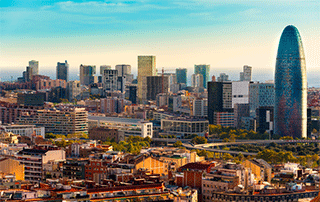 Abril, Medellín
7º Foro Mundial Urbano (WUF), organizado por UN HABITAT, sobre la temática «Urban Equity in Development – CitiesforLife». A través del programa de las Naciones Unidas para los establecimientos humanos (ONU-Habitat), el WUF es la conferencia más importante a nivel mundial consagrada al fenómeno urbano. Tiene lugar cada dos años en una ciudad diferente. Se trata de un forum, dedicado al hábitat e igualmente a la urbanización galopante y sus impactos sobre las ciudades, las comunidades, la economía, el cambio climático y las políticas públicas. La declaración final está aquí.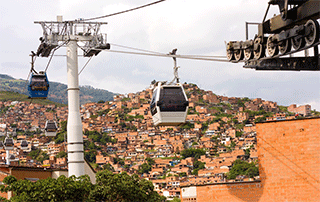 Mayo, Kanazawa (Japón)
9ª reunión mundial de las Redes de ciudades creativas de la UNESCO. Está actualmente formada por 69 miembros de 32 países, cubriendo siete dominios creativos: Artesanía y artes populares, Diseño, Cine, Gastronomía, Literatura, Música y Arte digital. En Francia, Lyon y St. Etienne forman parte de esta red.
Las conclusiones pueden leerse aquí.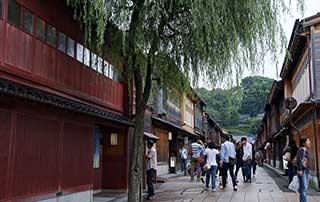 Julio, Johannesburgo
Facebook abre su primera oficina en África. En un primer comunicado datado el 29 de Junio, la red social anuncia la apertura de su primera oficina en África, en Johannesburgo (Sudáfrica). Según las estimaciones, Facebook tiene 120 millones de usuarios activos en África, los 1.440 millones de usuarios en todo el mundo, suponen el 20% de la población mundial. Un elemento a remarcar en la globalización de las mutaciones sociales y urbanas que hoy en día le apuestan a África, un continente de esperanza.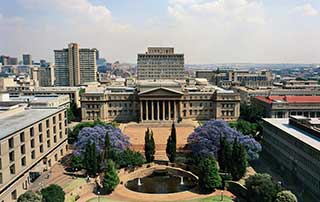 Julio, Nueva Delhi
Coincidiendo con la jornada mundial de la población, nació en India el 11, el bebé indio que llevó la población a los 1.274.234.538 habitantes en este país-continente. India tiene así el 17,23% de la población mundial. Esta 26ª jornada mundial cuenta con la iniciativa de las Naciones Unidas y se celebra con el lema « Población vulnerable en emergencias », un tema principal para nuestras ciudades y vidas. Le Monde Mètre, que adjunto aquí, nos permite visualizar en tiempo real esta mutación demográfica, urbana y social, que transforma en profundidad nuestro mundo.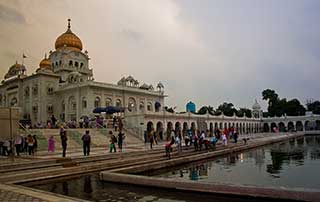 Agosto, Montreal
Del 10 al 14 de este mes, tiene lugar la 7ª Escuela de verano de la Agricultura urbana en la universidad de Quebec. Una serie de eventos destinados al gran público para aprender, reflexionar, debatir sobre los retos de la agricultura y la urbanización. La programación aborda al mismo tiempo la agricultura urbana, la acción ciudadana, las ciudades saludables, etc. Todo ello bajo una perspectiva de elaboración de un sistema alimentario urbano sostenible, de justicia alimentaria y de co-creación. El website Agricultura Urbana de la ciudad de Montreal presenta de manera exhaustiva múltiples iniciativas, concernientes a esta problemática clave para el futuro de nuestras vidas urbanas.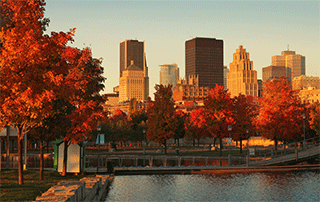 Septiembre, Nueva York
El día 28 una iniciativa pionera internacional se lanzó en Nueva York en relación a la lucha contra el fanatismo, el extremismo, la violencia y el terrorismo en nuestras ciudades. 24 ciudades, incluida Paris, se asocian para crear la red «StrongCities Network » (SCN) que se ha puesto en marcha en la sede de Naciones Unidas. Tiene como hilo conductor, la construcción de la cohesión social, el desarrollo de la resiliencia, y la lucha contra la violencia extremista, esta iniciativa es de total actualidad. La cumbre se desarrolla, bajo el lema «InspiringLoalResilienceon a Global Scale ».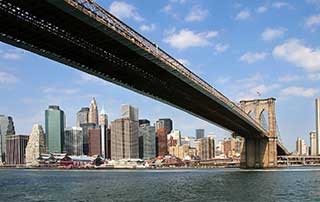 Octubre, Ginebra
En este tiempo convulso donde dentro del marco de las actuales agitaciones geo-políticas se ha instalado el miedo con un terreno propicio para el desarrollo de la xenofobia, el populismo y la demagogia, es útil recordar aquí la Conferencia sobre Migración y Ciudades que tiene lugar en Ginebra del 26 al 27. Las ciudades acogen a todo tipo de personas en búsqueda de una vida mejor, de posibilidades de mejores empleos y servicios de más calidad, pero también a aquellos que huyen de conflictos, de catástrofes naturales o de la degradación del medio ambiente. Los inmigrantes contribuyen de manera significativa a este desplazamiento a escala mundial a las ciudades y juegan un papel motriz dentro de los programas de desarrollo de las ciudades. La Conferencia también ha tenido la ocasión de lanzar el informe « Estado de la migración en el mundo 2015 – Los inmigrantes y las ciudades : nuevos partenariados para gestionar la movilidad ». Las conclusiones aquí.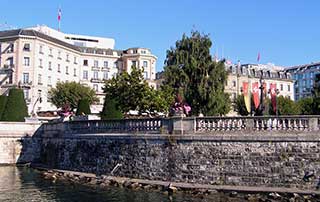 Noviembre, Barcelona
Encuentro mundial, por excelencia, de todos los que están implicados en la innovación urbana, social y tecnológica, la 4ª edición de Smart City Expo WorldCongress fue un éxito destacado con casi 15.000 visitantes, 568 ciudades y 400 ponentes. Siempre es un gran placer participar en este evento planetario, y que además dejó, el nombramiento para 2016, del 16 al 18 de Febrero de «Smart City Expo WorldCongress Latino America» en Puebla.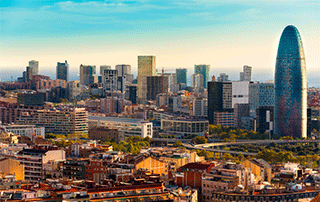 Diciembre, París
La COP21, esperada por el mundo entero, con impaciencia e inquietud, se finalizó el día 11 con un acuerdo único entre los 195 países, con el leitmotiv « Viva el planeta, viva la humanidad, viva la vida ». Un acuerdo que permite la esperanza para luchar contra el calentamiento climático en las próximas décadas. Es remarcable, que por primera vez, la movilización de las ciudades con la Cumbre de Alcaldes por el Clima marca la irrupción de la vida urbana en esta lucha, y es un hito clave en el lugar que las ciudades deben tener en los Estados.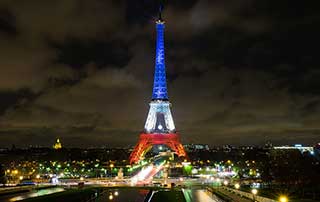 Muchas gracias por vuestra fidelidad, amigos lectores. Buenas fiestas de fin de año y estaremos de nuevo el año próximo continuando nuestro compromiso con las ciudades y el futuro en ellas de nuestras vidas.