Terrorist attacks everywhere on the planet take it out on the life in the city, in the public, common or shared places. They constitute a new threat on our way of looking, feeling, living in the urban spaces.
All other the world, and faced with this new situation, from the state of emergency to the laws on the use of cyberspace via the new precautions or constraints in collective places or public transports, the use of the spaces of the XXI st century is questioning us.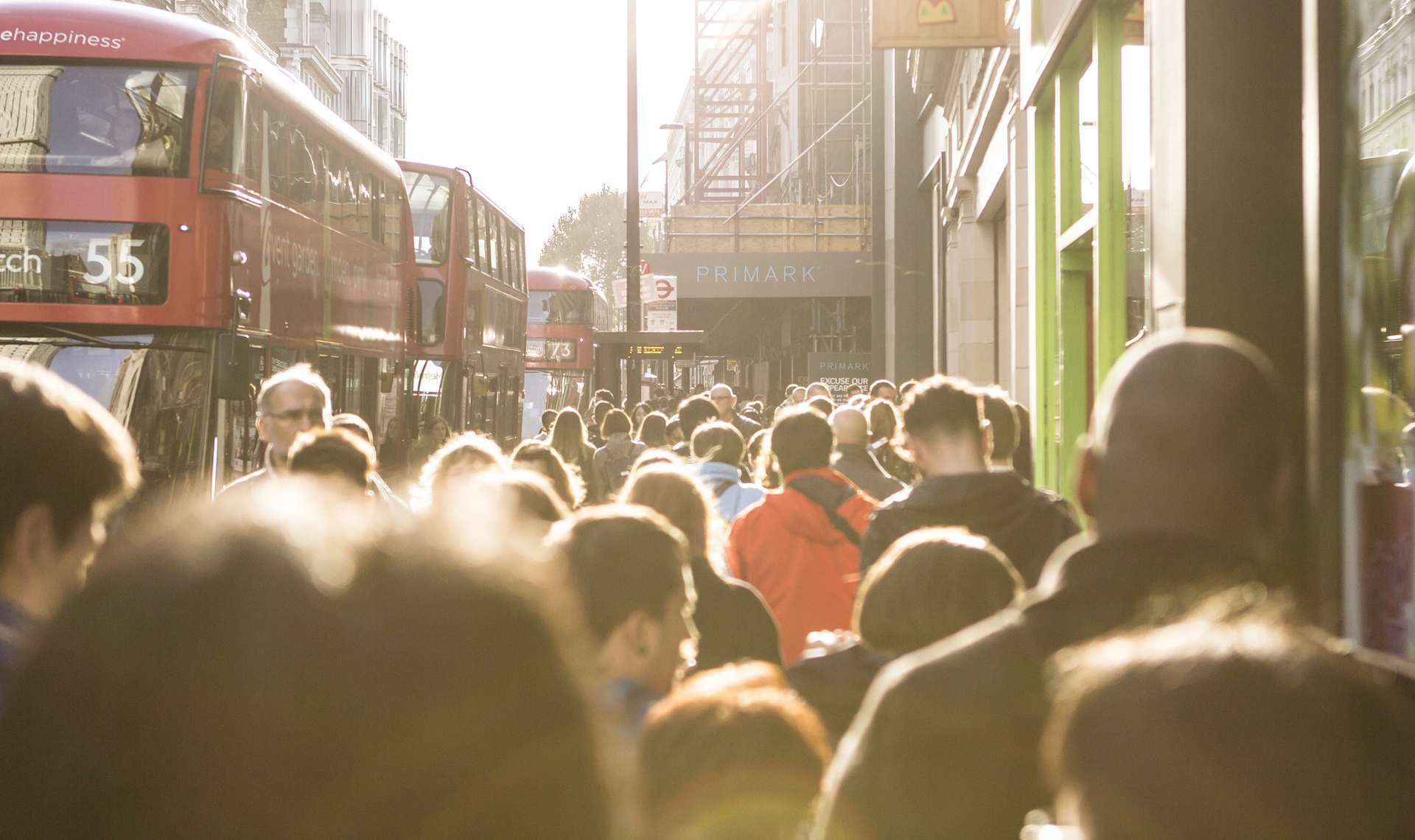 Between the evil and the fear, one year and a few months after the attacks of Paris, but also those of Beirut, Bamako, Lagos, Jakarta, Tel Aviv, Istanbul, Ouagadougou, and somewhere else, the danger is outlined as a new reality in a public place, in which the reliable link remains the natural thread, which connects men and women who share the same spaces of the City.
Beyond these facts, the urban location of the inhabitants and the nature of their interactions with their environment of existence, have become a major stake for the Mayors, citizens and all the actors of the social, economic, cultural and urban life. With the progress of the quality of life, a new perception of the legitimacy and the sustainability of the action of a municipal team is arousing.
The process of development of a city also results in the links which are formed between the urban spaces, the citizens, their housing environment and their daily lifestyle.
The public place is the basis of the democratic life in our everyday urban lives. We have not been waiting until the XXI st century to notice that it is within it, that takes place the development or the stop of any capacity to create, to encourage and to root the participation of the inhabitants who share a territory.
It is a place where by definition, the inhabitants of the city, can freely interpret, translate, take issue, adhere, and shape their view of the political, social, cultural, religious, economic power … etc. In a time of ubiquity, it is essential today to separate the urban space from the infrastructures of the public road network, and not to confuse public spaces and cyber place. The urban public place is becoming nowadays a medium of expression for the citizenship to access to a community of life which shares values, landmarks, experiences, rights and duties.
Thinkers of the digital world point out that "the citizens have moved into the social networks". In real life, that of every day and every night, men and women live in a territory, in a precise geographical and socio – economic space, which is the city, and before being users of the Web or social networks, they are above all city-dwellers in an urbanizing world.
The strength and scope of the massive meshing of the social networks, so as their infinite power transmission expressed by the instantaneous nature of internet procedures, along with their capacity to influence the human behavior is certainly one-of-a-kind and it is the marker of the XXI st century. Actually, it is also a "new deal" for humanity because they contribute to shake up the lifestyles. These mutations become apparent in our everyday life urban lives, in the public, professional and private spheres.
But no matter how powerful they are, these transfers become a reality only in the life that we lead in the city, in our districts, our workplaces, our places of leisure… Wherever we are "In Real Life", where we convey our hopes and our despairs, our illusions and our disillusionments. It is in the sharing of our lives, in the public places as the places of expression of the collective life, that the city life and the citizenship can take place. It is in these urban places that our transformations occur. The city is embodying itself before our very eyes, via the urban public places. In these sensitive, essential places which support values, the urban quality of life can be revealed. With this, everyone can hold levers to develop the democratic life, one's implication in the life of the city, one's expectation to build a shared hope, one's pride of our city, of our territory.
With 47 million tourists a year, Paris is the most visited city in the world. Henceforth, the local authorities have a major responsibility so that this attraction power does not compromise the pride of the life in Paris, but on the contrary strengthens its citizen and participative component.
Barcelona as such, is a counter- example. Indeed, new mayor Ada Colau, has just announced for the first time in a city-world, a plan to go towards the "tourist diminution". The loss of a certain urban identity, here is a subject which was one of the stakes in the recent municipal election.
The citizenship so expressed, assumes a new form, which affects our true nature, beyond the administrative papers, the legal formalities, beyond the belonging to a nation. Yes, to build the urban identity, in our cosmopolitan cities, is an essential task.
Dominique Wolton, reminds it "Belonging to the Public place is to take shape and to assert oneself". The word "public"appears in the 14th century, from the Latin publicus; what concerns "everybody". Public sends back to make public " to publish." It supposes an extension of the common space and the allocation of a normative value in what is accessible to all".
The urban life and the deep transfers which it involves, brings us to think and to question us: how to understand the division and to enhance the sharing of these spaces at the heart of the life of our cities?
"Taking to the streets", such is the current expression which dedicates the membership or the disaffection of the citizens to a political, social project, to approve or to disapprove of a certain situation. By its effect of massification, it becomes the ultimate judge and decides on the future of what is the object of the mobilization.
Although used as a means of last resort, the political sustainability, in the XXIst century, at the time of the urban hybridization, is not determined on this "demonstration in the street" process any more, but in contrario, in its appropriation. That is the significant change which took place in less than 20 years, and which has "designed" another form of involvement of the citizens in the political, social, and urban life.
Today, the democratic vitality is played out in the street, in the squares, parks, public gardens, riverbanks or shorelines, in the boulevards, walls, playgrounds, places of culture, music kiosks, etc., every day and every night, as a major and permanent demonstration of the public urban space today, which transcends the "common", to become the space of transformation for all. The public place is not, as for the Age of the Enlightenment , the intermediate space between the Civil society and the State anymore. It epitomizes life, democracy, fellowship, affection, human warmth, but can as well be a vehicle for exclusion, violence, incivility, even hatred.
The pulse of our city lives beats in public places. They are a key indicator of our citizen health. When a town becomes an- Agora – Forum – Zócalo city, then it can fully develop into what the City is. In its origins, the City, in Latin, (Polish in greek)), indicates "a community of citizens, a completely independent, sovereign community, cemented by faiths and governed by laws".
More than ever public places and the full exercise of democracy are a major challenge for our lives in our cities.
Les attentats terroristes qui, partout sur la planète, s'attaquent à la vie dans la ville, dans les espaces publics, communs ou partagés, portent une nouvelle menace sur notre manière de regarder, sentir, vivre, les espaces urbains.
D'un endroit à l'autre de la planète, face à cette nouvelle donne, de l'état d'urgence aux lois sur l'utilisation des cyber-espaces en passant par les nouvelles précautions ou contraintes dans des lieux collectifs ou les transports publics, l'utilisation des espaces du XXIème siècle nous interroge.
Entre le mal et la peur, un an après les attentats de Paris, mais aussi ceux de Beyrouth, Bamako, Lagos, Jakarta, Tel-Aviv, Istanbul, Ouagadougou, et ailleurs, le danger se profile comme une nouvelle donne dans un espace public, dans lequel le lien de confiance reste le fil naturel, qui relie les hommes et les femmes qui partagent les mêmes espaces de la Cité.
Au delà de ces faits, la localisation urbaine des habitants et la nature de leurs interactions avec leur environnement d'existence sont devenus un enjeu majeur pour les Maires, les citoyens et tous les acteurs de la vie sociale, économique, culturelle et urbaine. Avec la progression de la qualité de vie, se joue la perception du bien fondé et la pérennité de l'action d'une équipe municipale.
Le processus de développement d'une ville se traduit aussi par les liens qui se nouent entre les espaces urbains, les citoyens, leur habitat et leur mode de vie quotidien.
L'espace public urbain est le socle de la vie démocratique dans nos vies. Il n'a pas fallu attendre le XXIème siècle pour constater que c'est dans son sein que se joue le développement ou le coup d'arrêt de toute capacité à créer, encourager et enraciner la participation des habitants qui partagent un territoire.
C'est un lieu où par essence, les habitants de la ville, peuvent librement interpréter, traduire, contester, adhérer, transformer le regard qu'ils portent face au pouvoir politique, social, culturel, religieux, économique, etc. Dissocier l'espace urbain des infrastructures de voirie et ne pas confondre espace public et cyber espace, à l'heure de l'ubiquité, devient aujourd'hui essentiel. La citoyenneté comme acte d'adhésion à une communauté de vie qui partage des valeurs, des repères, des acquis, des droits et de devoirs, a comme lieu d'expression, de nos jours, l'espace public urbain.
Des penseurs du monde numérique font valoir que « que les citoyens sont partis vivre dans les réseaux sociaux ». La réalité est que les hommes et les femmes dans la vie réelle, celle de chaque jour et chaque nuit, habitent dans un territoire, dans un espace géographique socio – économique très précis, qui est la ville, et avant d'être des utilisateurs du web et des réseaux sociaux, ils sont avant tout des citadins, dans un monde majoritairement urbanisé.
La force portée par le maillage massif des réseaux sociaux, leur puissance infinie exprimée par l'instantanéité avec leur capacité à influencer les comportements humains est certes unique et c'est le marqueur du XXIème siècle. C'est aussi une nouvelle donne pour l'humanité car ils contribuent à changer en profondeur les modes de vie. Ces mutations s'expriment dans le quotidien de nos vies urbaines dans le public, le privé, et aussi dans notre intimité.
Mais aussi puissantes soient-elles, ces mutations ne deviennent une réalité que dans la vie que nous menons dans la ville, dans nos quartiers, nos lieux de travail, nos lieux de loisir… Partout où nous sommes « In Real Life », là où nous portons nos espoirs et nos désespoirs, nos illusions et nos désenchantements. C'est dans le partage de nos vies, dans les espaces publics comme lieux d'expression de la vie collective, que la vie citadine et citoyenne se déroule. C'est dans ces lieux urbains que nos métamorphoses ont lieu. La ville s'incarne sous nos yeux, au travers des espaces publics urbains. Dans ces lieux sensibles, essentiels, porteurs de valeurs se manifeste aussi la qualité de la vie urbaine. Avec elle, des leviers s'offrent à tous pour développer la vie démocratique, notre implication dans la vie de la cité, l'espérance de construire un espoir partagé, la fierté de notre ville, de notre territoire.
Avec 47 millions de touristes par an, Paris est la ville la ville la plus visitée au monde. Ceci donne aux autorités locales une responsabilité majeure pour que ce pouvoir d'attraction n'obère pas la fierté de la vie parisienne mais au contraire renforce sa composante citoyenne et participative.
Barcelone, à ce titre, en est un contre exemple. En effet, la nouvelle maire Ada Colau, vient d'annoncer pour la première fois dans une ville-monde, un plan pour aller vers la « décroissance touristique ». La perte d'une certaine identité urbaine, voilà un sujet qui a été l'un des enjeux de la récente élection municipale.
La citoyenneté ainsi exprimée prend une autre tournure qui touche notre véritable nature, au delà des papiers administratifs, des formalités juridiques, de l'appartenance même à une nation. Oui, construire l'identité urbaine dans nos villes cosmopolites est un combat essentiel.
Dominique Wolton, le rappelle : « Appartenir à l'Espace Public est se dessiner et s'affirmer. Le mot public apparaît au XIVème siècle, du latin publicus ; ce qui concerne "tout le monde". Public renvoie à "rendre public", à publier. Cela suppose un élargissement de l'espace commun et l'attribution d'une valeur normative à ce qui est accessible à tous ».
La vie urbaine et les mutations profondes qu'elle implique, nous amène à réfléchir et à nous questionner : comment comprendre et approfondir le partage de ces espaces au cœur de la vie de nos cités ?
« Descendre dans la rue », telle est l'expression courante qui consacre l'adhésion ou la désaffection des citoyens à un projet politique, social, à approuver ou réprouver une certaine situation. Par son effet de massification, elle devient l'ultime juge et décide du devenir de ce qui est l'objet de la mobilisation.
Bien que dernier recours, la pérennité politique, au XXIème siècle, à l'heure de l'hybridation urbaine, ne se joue plus sur cette « descente dans la rue », mais à contrario, dans son appropriation. C'est le profond changement qui s'est opéré en moins de 20 ans et qui a dessiné une autre forme d'intervention des citoyens dans la vie politique, sociale et urbaine.
La vitalité démocratique, elle se joue aujourd'hui dans la rue, les places, les jardins, les parcs, les squares, les berges, les boulevards, les murs, les aires de jeux, les lieux de culture, les kiosques à musique, etc. ; chaque jour et chaque nuit, comme manifestation majeure et permanente de l'espace urbain public, qui transcende le « commun », pour devenir l'espace de transformation pour tous. L'espace public n'est plus comme au siècle de lumières, l'espace intermédiaire entre la Société Civile et l'Etat. Il est porteur lui-même de vie, de démocratie, de convivialité, d'affection, de chaleur humaine, mais il peut être aussi vecteur d'exclusion, de violence, d'incivilité, voire de haine.
Le pouls de nos vies citadines bat dans les espaces publics. Ils sont un indicateur clé de notre santé citoyenne. Une Ville – Agora – Forum – Zócalo, donne à la Cité toute la place qui est la sienne. A ses origines, la Cité, en latin, (Polis en grec), désigne « une communauté de citoyens entièrement indépendante, souveraine, cimentée par des cultes et régie par des lois ».
Plus que jamais les espaces publics et l'exercice de la démocratie sont un défi majeur pour nos vies dans nos villes.
Los atentados terroristas que tienen lugar por todo el planeta atacan la vida en la ciudad, en los
espacios públicos, comunes, compartidos
, trayendo una nueva amenaza a nuestra manera de ver, sentir, vivir, los espacios urbanos.
De un lugar a otro del planeta, frente a esta nueva situación, el estado de emergencia, las leyes sobre el uso del ciberespacio, pasando por las nuevas precauciones o restricciones en los lugares colectivos o los transportes públicos, la utilización de espacios, son los grandes interrogantes del siglo XXI.
Entre el mal y el miedo, un año después de los atentados de París, pero también de los de Beirut, Bamako, Lagos, Tel-Aviv, Estambul, Ouagadougou, y otros, el peligro se perfila como un nuevo factor en el espacio público, en el que el vínculo de confianza sigue siendo el hilo natural que conecta los hombres y mujeres, que comparten los mismos espacios de la ciudad.
Más allá de estos hechos, la localización urbana de los habitantes y la naturaleza de sus interacciones con su medio de existencia se han convertido en un gran reto para los alcaldes, los ciudadanos y todos los actores de la vida social, económica, cultural y urbana. Con el aumento de la calidad de vida, se pone de manifiesto o no la percepción del buen trabajo y la sostenibilidad de la acción de un equipo municipal.
El proceso de desarrollo de una ciudad se traduce también por los vínculos que se crean entre los espacios urbanos, los ciudadanos, su hábitat y su modo de vida cotidiano.
El espacio público urbano es el fundamento de la democracia en nuestras vidas. No podemos entender el siglo XXI en las ciudades sin tomar en cuanta que en su seno se juega la capacidad de crear, promover y afianzar la participación de los habitantes que comparten un territorio.
Este es un lugar donde por esencia, los habitantes de la ciudad, pueden libremente, interpretar, traducir, contestar, adherir, transformar la forma en la que se relacionan con el poder político, social, cultural, religioso, económico, etc. Disociar el espacio urbano de las infraestructuras viales y no confundir espacio público y ciberespacio, en la era de la ubicuidad, se convierte en esencial hoy en día. La ciudadanía como acto de adhesión a una comunidad de vida que comparte valores, puntos de referencia, logros, derechos y deberes, tiene como un lugar de expresión mayor el espacio público urbano.
Algunos pensadores del mundo digital hacen valer que «los ciudadanos se han ido a vivir a las redes sociales». La realidad es que los hombres y mujeres en la vida real, la vida de cada día y cada noche, habitan en un territorio, en un espacio geográfico socio-económico muy preciso, que es la ciudad, y antes de ser usuarios de la web y de las redes sociales, son ante todo ciudadanos, en un mundo mayoritariamente urbanizado.
La fuerza alcanzada por la conectividad masiva de las redes sociales, su poder infinito expresado por la inmediatez, con su capacidad de influenciar los comportamientos humanos es, sin duda, única y marcará el siglo XXI. Es también una situación nueva para la humanidad porque contribuye a cambiar en profundidad los modos de vida. Estas mutaciones se experimentan en lo cotidiano de nuestras vidas urbanas, en lo público, lo privado, y en nuestra intimidad.
Pero aún siendo tan potentes, estos cambios no se convierten en una realidad sino es en el cotidiano de la vida que vivimos en la ciudad, en nuestros barrios, nuestros lugares de trabajo, nuestros lugares de ocio… En todos los lugares donde estamos "In Real Life", donde llevamos nuestras esperanzas y desesperanzas, nuestras ilusiones y desencantos. Es en la puesta en común de nuestras vidas en los espacios públicos como lugares de expresión de la vida colectiva, donde la vida ciudadana se cristaliza y se desarrolla. Es en estos lugares urbanos en los que las metamorfosis urbanas toman forma. La ciudad se encarna ante nuestros ojos, a través de los espacios públicos urbanos. En estos lugares sensibles, esenciales, portadores de valores se manifiesta también la calidad de vida urbana. Es un vector clave para desarrollar la vida democrática, nuestra implicación en la vida de la ciudad, la esperanza de construir un objetivo compartido, el orgullo de nuestra ciudad, de nuestro territorio. La noción de respeto, de afirmación de cada cual, de par con la alteridad y la mirada del otro, modelan la vida, y es en los espacios públicos que su fuerza se presenta a todos.
Con cerca de 50 millones de turistas al año, París es la ciudad más visitada del mundo. Esto otorga a las autoridades locales una gran responsabilidad para que este poder de atracción, no obstaculice el desarrollo de la vida parisina, sino que por el contrario, refuerce su componente ciudadana y participativa.
Barcelona, a este respecto, es un contra ejemplo. De hecho, la nueva alcaldesa Ada Colau, acaba de anunciar por primera vez en una ciudad-mundo, un plan sobre el "descrecimiento turístico". La pérdida de una cierta identidad urbana, ha sido uno de los elementos fuertes de las recientes elecciones municipales.
La ciudadanía, así expresada, toma otro giro, que nos interpela sobre esencia, por encima de los trámites administrativos, de las formalidades jurídicas, de la misma pertenencia a una nación. Sí, construir la identidad urbana, en nuestras ciudades cosmopolitas, es un combate esencial.
Dominique Wolton, lo reafirma "pertenecer al espacio público, es definirse y afirmarse. La palabra "público" aparece en el siglo XIV, del latin publicus; que hace referencia a "todo el mundo". Público remite a "hacer público", publicar. Esto implica una expansión de la zona común y la atribución de un valor normativo a lo que está accesible a todos".
La vida urbana y las mutaciones profundas que ella implica nos animan a reflexionar y a preguntarnos: ¿cómo comprender y profundizar en el compartir estos espacios en el corazón de la vida de nuestras ciudades?
«Manifestar en la calle», ésta es la expresión común que consagra la pertenencia o la desafección de los ciudadanos ante un proyecto político, social, para aprobar o reprobar una cierta situación. Por su efecto de masificación, se convierte en el juez último y decide el futuro de lo que es el objeto de la movilización.
La viabilidad política, en el siglo XXI, en la hora de la hibridación urbana, no se juega ya solamente manifestando en la calle sino mas allá apropiándose de ella. Este es el profundo cambio que se ha producido en menos de 20 años y que ha diseñado otra forma de intervención de los ciudadanos en la vida política, social, y urbana.
Así, la vitalidad democrática, esta hoy en la calle, las plazas, los jardines, los parques, bulevares, los muros, los patios de juego, los espacios culturales, los quioscos de música, etc. cada día y cada noche, como una gran y permanente expresión de la creación de vida en el espacio público urbano que transciende el «común», para convertirse en el espacio de transformación para todos. El espacio público no es como en el siglo de las luces, el espacio intermediario entre la Sociedad Civil y el Estado. Él es portador por sí mismo, de vida, de democracia, de amistad, de afecto, de calor humano, pero también puede ser vector de exclusión, de violencia, de incivismo, incluso de odio.
El pulso de nuestras vidas ciudadanas, bate en los espacios públicos. Estos son un indicador clave de la vida de nuestra ciudadanía. Necesitamos una Ciudad que sea Agora – Foro – Zócalo, que le devuelva toda la presencia pública, que debe ser la suya En sus orígenes, la ciudad, en latín (Polis en griego), designaba "una comunidad de ciudadanos enteramente independiente, soberana, cimentada por los cultos y regida por las leyes".
Más que nunca, los espacios públicos y el ejercicio de la democracia son un desafío principal para nuestras vidas en las ciudades.