On Thursday, 26 March at Paris Town Hall Anne Hidalgo welcomed the representatives of the capitals and cities of the 28 Member States of the European Union for a Summit devoted to the combat against climate disruption, following which a
joint statement
 was adopted by a show of hands. The mayors notably committed to reporting periodically and publicly on the efforts devoted to combating climate disruption, stepping up cooperation, pooling experience with cities around the world and investing as a priority in the sectors mainly responsible for emissions of greenhouse gases (transport, construction, energy supply, waste recycling). An opinion piece signed by the European mayors was also published on
Thursday by Le Monde
in France, La Libre Belgique in Belgium, 24 Chasa in Bulgaria, El País in Spain, The Irish Times in Ireland, La Repubblica in Italy, The Times of Malta in Malta, Publico in Portugal, Jurnalul national in Romania and Delo in Slovenia.
In my opinion, this is a major and seminal event. For the first time the mayors of Europe have united across political borders to address fundamental issues. For the first time, they have expressed their views with a single voice and given a solemn commitment to take action. The City of Paris has also demonstrated the high level of its mobilisation on this topic a few months away from a global event, a focus for all eyes and crucial expectations, COP 21. Indeed, the 21st Conference of the Parties is to take place in France's capital from 30 November to 11 December next. Forty thousand delegates from around the entire world are expected to attend this crucial gathering marking the end of a round of negotiations initiated at the great COP of 1997 which resulted in the adoption of the Kyoto Protocol. This event is intended to lead to a new international climate agreement aimed at ensuring that global warming stays below the critical +2°C threshold.
This commitment given by the mayors of Europe also reflects an important realisation. Nobody can now be unaware of the importance of cities and urbanisation in our lives. We should recall that in the space of a century, from 1950 to 2050, the world's urban population will have risen from 700 million to nearly 6.5 billion. Between 2000 and 2050, no less than 3 billion people will have made their homes in cities around the planet. We are living through a pivotal moment when in less than 100 years the world will have moved from being 70% rural to 70% urban. Furthermore, urban areas contribute 70% of greenhouse gas emissions according to the IPCC (Working Group III report issued 13 April 2014 in Berlin).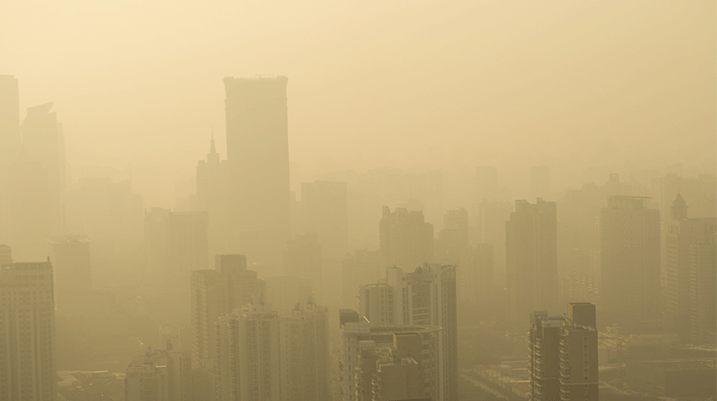 We must also never forget here that mobilisation cannot be simply episodic, dependent on peaks of urban pollution, heat waves or critical situations in the event of crises, for example. The mobilisation of the actors must be constant because the vulnerability of cities is intrinsic to their development. In my own approach to tomorrow's city I place great emphasis on this point: social and regional vulnerability and fragility are key to understanding cities, places constantly subject not only to environmental tensions, but also to tensions that are social, economic, regional and cultural. Urban fragility can no longer be seen solely in terms of exposure to potential major risks (natural and technology-related disasters, industrial risks). The complexity of cities, spreading urbanisation, expanding needs that must be met, pressure due to shrinking resources, as well as the social and economic divides to be seen in the social fabric, reveal a new type of urban vulnerability itself in the process of rapid change. This shows itself especially in the combined effects of major, often unplanned, urban sprawl and difficulties in their daily lives for large swathes of the urban population.
Hence the importance of the idea of resilience, which in my view constitutes one of the five challenges tomorrow's cities must face, alongside the environmental, social, economic and cultural challenges. Five challenges that we can address using three powerful levers: social innovation, the reinvention of urban infrastructure and the technological (especially digital) revolution.
The vibrant urban international community to which I belong is among the actors constantly mobilised to protect our planet and make radical changes to our cities. That is the significance of the Smart City Forum we are organising with La Tribune in Bordeaux next week, in Marseille on 25 September and in Paris on 26-27 November next. As I write these lines, the annual meeting of UCLG (United Cities and Local Government) is also coming to a close in Barcelona. On 21-23 September the Climate Change Summit 2015 will also be taking place in Bogota (Colombia). All these events are signs of growing international mobilisation, of which the next high point will come in October 2016 with the Habitat III Conference of the United Nations in Quito on "Housing and Sustainable Urban Development ."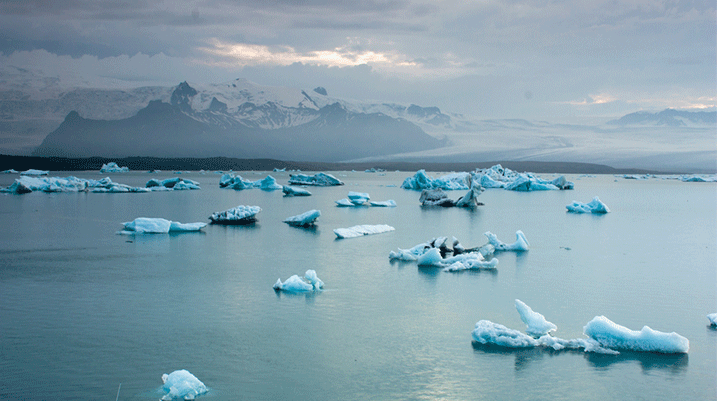 It therefore seems to me to be appropriate that on the occasion of the next Smart City Forum of Greater Paris, we should have the opportunity of amplifying the movement launched by the mayors of Europe in order for their joint statement to be adopted by all mayors in cities everywhere in the world. As a founding member of the international community of Smart Cities with the humane attitude based on good citizenship that characterises our approach in this domain, I think it is our duty to extend this exemplary initiative in order to arrive at a commitment with global reach, the only commitment enabling a response commensurate with issues of today.
Ce jeudi 26 mars, Anne Hidalgo recevait à l'Hôtel de Ville les représentants des capitales et des grandes villes des 28 Etats membres de l'Union européenne pour un Sommet dédié à la lutte contre le dérèglement climatique, à l'issue duquel une
déclaration commune
a été adoptée à main levée. Les maires se sont engagés, notamment, à rendre compte périodiquement et publiquement des efforts entrepris dans la lutte contre le dérèglement climatique, à renforcer la coopération et le partage d'expérience avec les villes du monde entier et à investir en priorité sur les secteurs principalement responsables des émissions de gaz à effets de serre (transports, bâtiment, approvisionnement en énergie, valorisation des déchets). Une tribune signée par les maires européens a également été publiée
ce jeudi par Le Monde
en France, La Libre Belgique en Belgique, 24 Chasa en Bulgarie, El Pais en Espagne, The Irish Times en Irlande, La Repubblica en Italie, The Times of Malta à Malte, Publico au Portugal, Jurnalul national en Roumanie et Delo en Slovénie.
Il s'agit là à mon sens d'un événement majeur et fondateur. Pour la première fois, les maires d'Europe s'unissent par-delà les frontières politiques pour faire face à des enjeux de fond. Pour la première fois, ils s'expriment d'une même voix et ils s'engagent solennellement à agir. La ville de Paris démontre également sa forte mobilisation sur ce sujet, à quelques mois de l'événement planétaire, objet de tous les regards et d'attentes décisives, la COP 21. La 21ème Conférence des Parties se tiendra en effet dans la capitale française du 30 novembre au 11 décembre prochains. 40 000 délégués venus du monde entier sont attendus pour cette échéance cruciale représentant la fin d'un cycle de négociations, initié lors de la grande COP de 1997, qui avait permis l'adoption du protocole de Kyoto. Elle doit aboutir à un nouvel accord international sur le climat dans l'objectif de maintenir le réchauffement mondial en deçà du seuil fatidique de +2°C.
Cet engagement des maires européens traduit en outre une importante prise de conscience. Nul ne peut plus ignorer, désormais, le poids des villes et de l'urbanisation dans nos vies. Rappelons qu'en l'espace d'un siècle, de 1950 à 2050, la population urbaine mondiale va passer de 700 millions de personnes à près de 6,5 milliards. Entre 2000 et 2050, ce sont pas moins de 3 milliards de personnes qui s'installeront dans des villes sur toute la planète. Nous vivons la bascule, en moins de 100 ans, d'un monde à 70% rural à un monde à 70% urbanisé. Or les espaces urbains sont contributeurs à hauteur de 70% des émissions de gaz à effet de serre d'après le GIEC (Rapport du Working Group III émis le 13 avril 2014 à Berlin).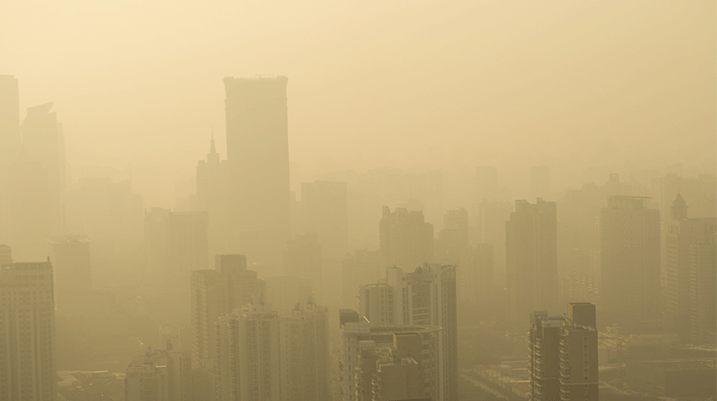 Il faut également rappeler avec insistance à cette occasion que la mobilisation ne peut être épisodique, lors des pics de pollution urbains, canicules ou situations critiques en cas de crise par exemple. La mobilisation des acteurs doit être permanente, car la vulnérabilité de la ville est intrinsèque à son développement. J'insiste beaucoup, dans mon approche de la ville de demain, sur ce point : la vulnérabilité ou fragilité socio-territoriale est une dimension essentielle pour comprendre la ville, qui est en permanence traversée par des tensions environnementales, mais également sociales, économiques, territoriales et culturelles. La fragilité urbaine ne peut plus être entendue uniquement au sens d'exposition à de potentiels risques majeurs (catastrophes naturelles et technologiques, risques industriels). La complexité des villes, l'urbanisation croissante, l'augmentation des besoins à satisfaire, la pression due à la diminution des ressources, mais également les fractures socio-économiques visibles dans le tissu social, font apparaître une nouvelle sorte de vulnérabilité urbaine elle-même en pleine évolution. Celle-ci se manifeste notamment par les effets couplés d'un important étalement urbain, bien souvent non planifié, et des difficultés de vie de larges parts des populations urbaines.
D'où l'importance de la notion de résilience, qui constitue incontestablement d'après moi l'un des cinq défis que doit relever la ville de demain, aux côtés des défis environnemental, social, économique et culturel. Cinq défis que nous pourrons relever à l'aide des trois puissants leviers que représentent l'innovation sociale, la réinvention des infrastructures urbaines et la révolution technologique, notamment numérique.
La communauté internationale de la ville vivante à laquelle j'appartiens fait partie de ces acteurs mobilisés en permanence pour protéger notre planète et transformer en profondeur nos villes. C'est le sens du Forum Smart City que nous organisons avec la Tribune à Bordeaux la semaine prochaine, à Marseille le 25 septembre et à Paris les 26 et 27 novembre prochains. À l'heure où j'écris ces lignes se termine également à Barcelone la réunion annuelle du Réseau Mondial des Villes, Gouvernements Locaux et Régionaux (UCLG). Du 21 au 23 septembre se tiendra également, à Bogota (Colombie), le Climate Change Summit 2015. Autant de manifestations d'une mobilisation internationale grandissante, qui trouvera son prochain point d'orgue en octobre 2016 lors du Forum Habitat III des Nations Unies, qui se tiendra à Quito sous le signe du « Housing and Sustainable Urban Development ».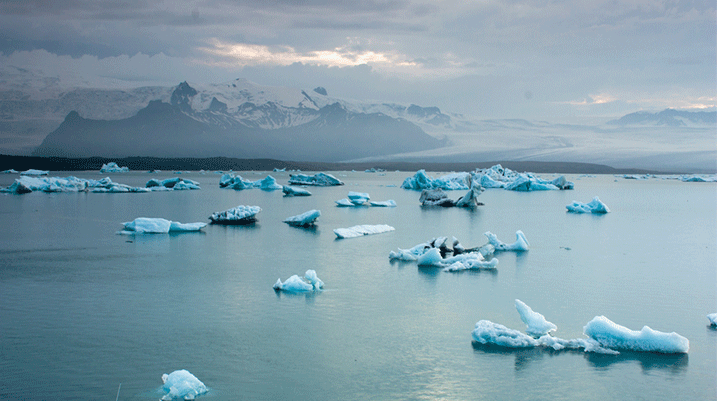 Il me paraîtrait donc opportun qu'à l'occasion du prochain Forum Smart City de Paris, nous puissions amplifier le mouvement lancé par les maires européens, afin que leur déclaration soit adoptée par tous les maires des grandes villes du monde entier. En tant que membre pionnier de la communauté internationale des Smart Cities avec ce regard humain et citoyen qui nous caractérise dans notre manière de l'aborder, je pense qu'il est de notre devoir de prolonger cette initiative exemplaire pour parvenir à un engagement de portée mondiale, seul à même de répondre à la hauteur des enjeux actuels.
El jueves 26 de marzo la alcaldesa de Paris Anne Hidalgo recibía en el Ayuntamiento a
los representantes de las capitales de las grandes ciudades de los 28 Estados miembros
de la Unión Europea reunidos en una Cumbre dedicada a la lucha contra el cambio climático, al final del cual una
declaración común
ha sido adoptada a la unanimidad. Los alcaldes se comprometieron, particularmente, a rendir cuentas periódicamente y públicamente de los esfuerzos hechos en la lucha contra el cambio climático, a reforzar la cooperación y el compartir de experiencias con ciudades del mundo entero y a invertir con prioridad sus mejores esfuerzos sobre los sectores principalmente responsables de las emisiones de gas a efectos de invernadero (transportes, edificio, aprovisionamiento en energía, valorización de los desechos). Una tribuna firmada por los alcaldes europeos también ha sido publicada este jueves por El Mundo en Francia, La Libre Bélgica en Bélgica, 24 Chasa en Bulgaria,
El Pais
en España, The Irish Times en Irlanda, Repubblica en Italia, The Times of Malta en Malta, Publico en Portugal, Jurnalul nacional en Rumania y Delo en Eslovenia.
Se trata allí a mi manera de ver de un acontecimiento mayor y fundador. Por primera vez, los alcaldes de Europa se unen más allá de las fronteras políticas para hacer frente a puestas de fondo. Por primera vez, se expresan de manera común y se comprometen solemnemente a actuar. La ciudad de París también demuestra su fuerte movilización sobre este tema, a unos meses del acontecimiento planetario, objeto de todas las miradas y de una espera decisiva, COP 21 La 21a Conferencia de las Partes se realizará en efecto en la capital francesa del 30 de noviembre al 11 de diciembre. 40 000 delegados venidos del mundo entero son esperados para este acontecimiento crucial que representa el fin de un ciclo de negociaciones, iniciado en el momento de la gran COP de 1997, que había permitido la adopción del protocolo de Kyoto. Ella esperamos que de lugar a un nuevo acuerdo internacional sobre el clima con el objetivo de mantener el clima mundial más abajo del umbral fatídico de +2°C.
Este compromiso de los alcaldes europeos traduce además una toma de conciencia importante. Nadie puede ignorar el peso de las ciudades y de la urbanización en nuestras vidas. Recordemos que en el espacio de un siglo, 1950 al 2050, la población urbana mundial va a pasar 1.500 millones de personas a cerca de 10 mil millones. Entre 2000 y 2050, no son menos de 3 mil millones de personas que se instalarán en las ciudades sobre todo el planeta. Vivimos el cambio, en menos de 100 años, de un mundo al 70 % rural en un mundo al 70 % urbanizado. Sabemos que los espacios urbanos contribuyen a la altura del 70 % de las emisiones de gas a efecto de invernadero tal como el GIEC lo señala de manera permanente. (Informe del Working Group III emitido el 13 de abril de 2014 en Berlín).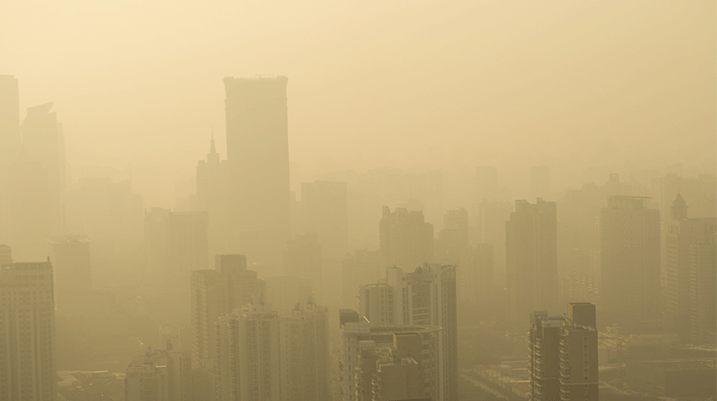 Deseo también recordar con insistencia que la movilización no puede ser episódica, en el momento de los picos urbanos de polución, calores tórridos o situaciones críticas en caso de crisis, por ejemplo. La movilización de los actores debe ser permanente, porque la vulnerabilidad de la ciudad es intrínseca a su desarrollo. Insisto, en mi visión de la ciudad de mañana, sobre este punto : la vulnerabilidad o la fragilidad socio-territorial es una dimensión esencial para comprender la ciudad, que es atravesada permanentemente por tensiones medioambientales, pero igualmente sociales, económicas, territoriales y culturales. La fragilidad urbana no puede ser vista únicamente en el sentido de exposición a potenciales riesgos mayores (catástrofes naturales y tecnológicas, riesgos industriales). La complejidad de las ciudades, la urbanización creciente, el aumento de las necesidades que hay que satisfacer, la presión debida a la disminución de los recursos, pero igual las fracturas socioeconómicas visibles en el tejido social, ponen de manifiesto una nueva clase de vulnerabilidad urbana ella misma en plena evolución. Ésta se manifiesta particularmente por los efectos producidos por este importante desarrollo urbano, muy a menudo no planificado, y así como por las dificultades de vida que se constata en amplios sectores de las poblaciones urbanas.
Por esta razón subrayo la importancia de la noción de resiliencia, que constituye indiscutiblemente, uno de cinco desafíos de la ciudad de mañana, al mismo tiempo que los desafíos medioambientales, sociales, económicos y culturales. Cinco desafíos que podremos afrontar con la ayuda de las tres palancas poderosas que representan la innovación social, la reinvención de las infraestructuras urbanas y la revolución tecnológica, particularmente digital.
La comunidad internacional de la ciudad viva a la cual pertenezco hace parte de los actores movilizados permanentemente para proteger nuestro planeta y transformar en profundidad nuestras ciudades. Es el sentido del Foro Smart City que organizamos con la Tribuna en Burdeos la próxima semana, en Marsella el 25 de septiembre y en París el próximo 26 y 27 de noviembre. Cuando escribo estas líneas también se acaba en Barcelona la reunión anual de la Red Mundial de las Ciudades, Los gobiernos Locaux et Régionaux (UCLG).
En Argentina, en Buenos Aires, se acaba de terminar al mismo tiempo el Foro de Alcaldes Latinoamericanos C40 con la firma de la Declaración Latinoamericana sobre el Pacto de Alcaldes. Esta declaracion representan tambien el esfuerzo cooperativo de los alcaldes por combatir el cambio climático y sus efectos.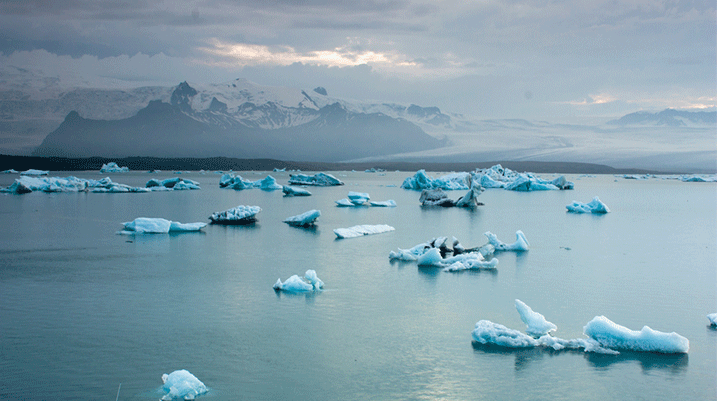 En Medellín, Colombia, tendra lugar el evento internacional "Cities for Life" con grandes actores mundiales de la Ciudad Viva, Ciudad y Ciudadanía y del 21 al 23 de septiembre también tendrá lugar igualmente en Bogotá (Colombia), el Climate Change Summit 2015.
Todas estos eventos son manifestaciones claras de de una movilización internacional creciente, que encontrará su prolongación mas allá de la COP 21 de Paris, cuando en octubre del 2016 se realice en Quito el Foro Habitat III de la Naciones Unidas, bajo el tema del « Housing and Sustainable Urban Development ».
Me parece pues oportuno que con motivo del próximo Foro la Smart City Ciudadana y Conectada de París, podamos ampliar el movimiento lanzado por los alcaldes europeos y latino americanos con el fin que esta declaración sea adoptada por todos los alcaldes de las grandes ciudades del mundo entero.
Como miembro pionero de la comunidad internacional de las Smart Cities con esta visión humana y ciudadana que nos caracteriza, es nuestro deber de prolongar esta iniciativa ejemplar para alcanzar un compromiso de alcance mundial, indispensable respuesta para estar la altura de los desafíos actuales.