As part of my weekly contributions on the topic of the Living City and my partnership with the Tribune on behalf of the Forum for Connected and Empowering Cities, I had the idea of offering a series of articles that will each focus on a selected world city. The goal of these articles is to identify some best practices that could generate ideas and inspiration regarding various aspects of the Living City: resilience, social inclusion, the sharing economy, sustainable development and resource management, new business models and so on. This week we visit Montreal, the city due to host the Smart City Expo from 25 to 27 March 2015, which has developed an ambitious Smart City vision with and for its citizens.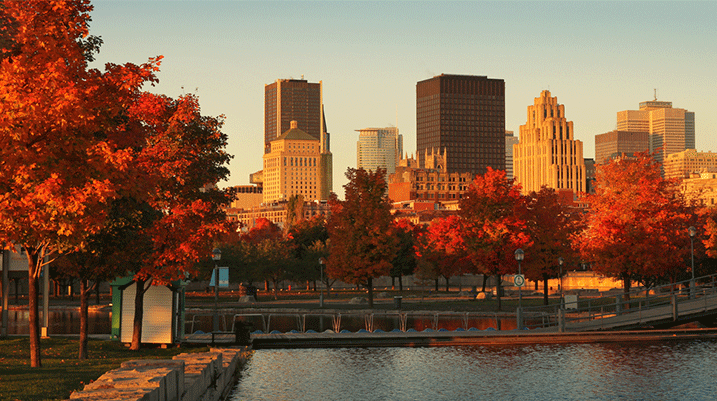 2017 goal
In 2014 the city of Montreal established a strong vision: to become, by 2017, the first Smart City in the world, by investing in structuring and innovative projects. The goal: to build a living environment of high quality and a prosperous economy, with and for the citizen, focusing on collaborative innovation, cutting edge technologies and the boldness and creativity typical of Montreal. The "Bureau de la Ville Intelligente et Numérique" was set up in 2014 to bring this vision to life.
In order to define an action plan to achieve this goal, Montreal first implemented the particularly interesting approach of listening to its citizens. The initial phase of identification of needs and priorities, in 2014, was therefore designed as an extensive phase of consultation of the inhabitants and the international Smart Cities community. Four surveys of Montreal residents were conducted (over 7,500 people interviewed). All the requests sent by the inhabitants to the City's 311 service, which disseminates information on its services and activities, were analyzed (over a million requests). A suggestion box was set up on the BIVN website; at the end of 2014, 357 suggestions had been submitted by Montreal residents for improving their quality of life in the city. Five "citizens' chat sessions" were held to associate citizens with the action plan co-construction process. A public policy co-design day was organized: it involved 190 experts from a variety of professional sectors, who debated to achieve a joint definition of priorities for a smart Montreal. Lastly, the City turned to international examples, carrying out 7 detailed case studies of great cities of the world (New York, Eindhoven, Barcelona, Columbus, Lyon, Toronto and Arlington) in order to collect best practices.
This consultation phase led to the identification, at the end of 2014, of the main concerns of Montreal residents: travel difficulties within the urban area; an insufficient digital offering of direct citizen services; an almost non-existent provision of physical or virtual locations for exchanging and experimenting with solutions to major urban challenges; a culture of transparency requiring consolidation; and lastly, support required to boost the economic sectors of the future and favour employment. The City's main strategic orientations were defined on the basis of these observations and the first projects are now in the process of implementation.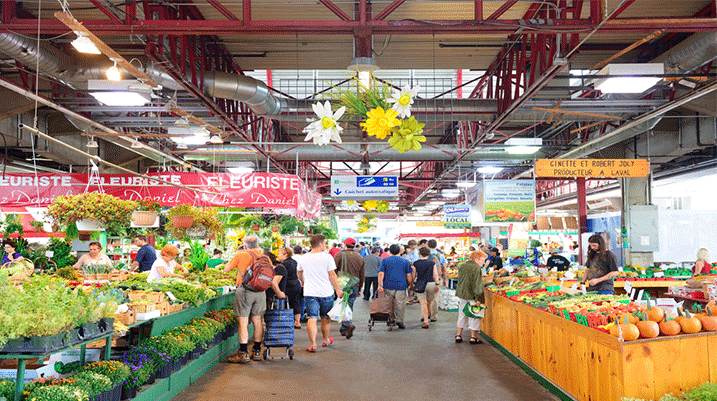 Montreal is therefore now a fine Smart City in the making, which has acquired the means to achieve its ends. Some examples: in order to improve urban mobility, the City plans to integrate data from diverse existing transport applications (bus, train, bicycle and car-sharing) within a single application that will provide users with all the information available, in a "smart" way. With the Snow-Info Challenge, citizens were also asked for input on designing a Web solution and an app intended to make their daily lives easier during the snowy season, for example by informing them of parking bans related to snow clearance. Lastly, the City is due to release new data shortly concerning the geometrics and infrastructures of Montreal. Citizens will be able to use this data to present town planning, architecture, construction or design projects, or to simulate urban land developments. The data may also contribute to thermal image analysis and be used as input to heat island mapping processes, or even in the design of video games!
Montreal Digital Metropolis
In parallel with this City initiative, since 2011 the TechnoMontreal cluster, representing all stakeholders in the ICT industry, has been leading the Montreal Digital Metropolis ("Montreal Métropole Numérique" – MNN) project aimed at making Montreal a leading global digital city. MNN works at two levels: firstly the project brings together existing independent "smart" initiatives in a shared vision; secondly it contributes to this dynamic with structuring meta-projects.
MNN has also made it possible to stimulate many collaborative initiatives, the sign of a dynamic Smart City in which stakeholders take control in construction of new economic and lifestyle models. Here are three examples: the Wireless Island project, originally launched by volunteers in order to provide public and free wireless Internet access in Montreal. Both a technological development organization and community group, Wireless Island has the support of individuals, shops and businesses to share as many Internet connections as possible with members of the community. The Montreal Living Lab, directly inspired by the works conducted at MIT Media Lab, is a centre for co-creation and open innovation, stimulating collaboration between citizens, researchers, creators, users, entrepreneurs and decision-makers with an interest in the role of web 2.0 and social networks in urban development today. Lastly the EchoFab is the very first FabLab in Quebec and one of the rare local FabLabs in the world. The challenge: to create a local community around the creation location, in order to demonstrate its economic, inventive and social potential.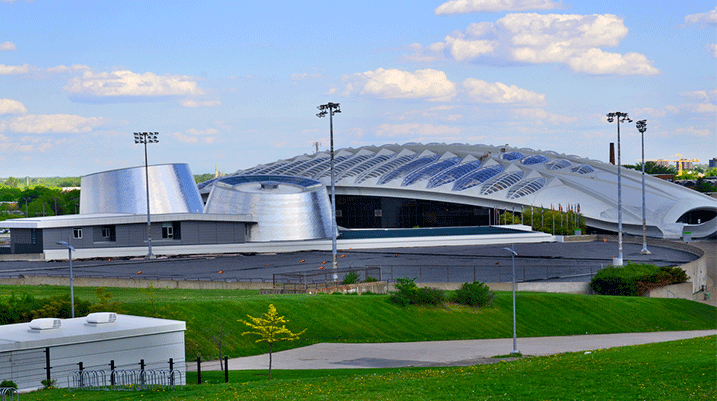 A city for living
Montreal is city with a worldwide reputation for its quality of life, green spaces and harmonious integration within a stunning natural ecosystem. It is also well known for its many festivals and rich variety of cultural activities. To conclude I would simply mention the presence, at the heart of the city, of the biggest natural sciences museum complex in Canada, the Space for Life, which contains a bio dome, an insectarium, a botanical garden, and since 2013 a planetarium. An urban leisure centre for families and enthusiasts, and a centre of attraction for tourists, the complex is also committed to protecting the biodiversity of the planet and backs a movement in which all communities are invited to participate. It is therefore the embodiment of a living Smart City, putting citizens, its environment and its community at the heart of its concerns.
Objetivo 2017
La ciudad de Montreal definió en 2014 una visión fuerte: convertirse en 2017 en la primera Smart City ciudadana del mundo, invirtiendo en proyectos estructurantes e innovadores. El objetivo: construir un cuadro de vida de calidad y una economía prospera, con y para el ciudadano, apostándole a la innovación colaborativa, las tecnologías de punta, a la audacia y la a creatividad de sus habitantes. Una Oficina de la Ciudad Inteligente y digital (BVIN) ha sido creada en 2014 para concretar esta visión.
Con el fin de definir un plan de acción para alcanzar este objetivo, Montreal comenzó por desarrollar una acción particularmente interesante, de escucha de los ciudadanos. La primera fase de identificación de las necesidades y de las prioridades, en 2014, ha sido concebida así como una vasta fase de consulta de los habitantes y de la comunidad internacional de las Smart Cities. Cuatro sondeos de los habitantes de Montreal han sido realizados (más de 7500 personas interrogadas). Todas las respuestas enviadas por los habitantes al servicio 311 de la Ciudad, que difunde informaciones sobre sus servicios y sus actividades, fueron analizadas (más de un millón). Una caja a ideas fue organizada en el website del BIVN ; a finales del 2014. Ella contaba a principio de año con 357 ideas emitidas por los ciudadanos para mejorar su vida en ciudad. Cinco « charlas ciudadanas » han sido realizadas cn el objetivo de asociar los ciudadanos con el proceso de co-construcción del plan de acción. Un día de co-diseño de las políticas públicas ha sido organizado : este reunió a 190 expertos venidos de sectores profesionales variados, que discutieron para definir conjuntamente las prioridades de un Montreal inteligente y ciudadano. Finalmente, la Ciudad ha tenido la voluntad de inspirarse del ámbito internacional realizando 7 estudios detallados de caso de grandes ciudades del mundo (Nueva York, Eindhoven, Barcelona, Colombus, Lyon, Toronto y Arlington) con el fin de aprender de las buenas prácticas.
Esta fase de consulta permitió identificar, a finales de 2014, las preocupaciones principales de los habitantes : desplazamientos difíciles en el seno del espacio urbano ; una oferta digital de servicios directos ciudadanos insuficiente ; una casi – ausencia de lugares físicos o virtuales para intercambiar y experimentar soluciones a la altura de los grandes desafíos urbanos ; una cultura de la transparencia a consolidar ; y finalmente, un apoyo indispensable para dinamizar los sectores económicos de futuro y favorecer el empleo. Las grandes orientaciones estratégicas de la Ciudad han sido definidas a partir de estas constataciones y los primeros proyectos están ahora en curso de concretización.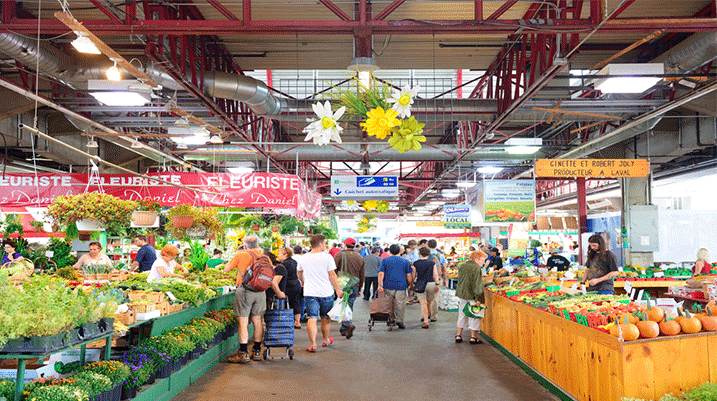 Montreal se presenta de manera pionera como una Smart City Humana y Durable en curso de construcción, habiendo tomado conciencia de la importancia de darse los medios indispensables para estar a la altura de su ambición. Algunos ejemplos para ilustrar esta actitud esencial en la vida cotidiana: con el fin de mejorar la movilidad en ciudad, la Ciudad tiene previsto integrar los datos de las diversas aplicaciones existentes de transporte (autobuses, trenes, bicicletas y car sharing) en el seno de una aplicación única que pondrá a la disposición de los usuarios, de modo inteligente, el conjunto de las informaciones disponibles. Con el Desafío Info-Nieve, los ciudadanos han sido solicitados por otra parte para concebir una solución web y una aplicación destinados a facilitar su cotidianidad durante el período de invierno informándolos, por ejemplo, sobre las prohibiciones de estacionamiento y recomendaciones ligadas al periodo de nieve y deshielo. Finalmente, la Ciudad va a liberar pronto nuevos datos de la geomática y a las infraestructuras de Montreal. Éstas podrán ser reutilizadas por los ciudadanos con el fin de presentar proyectos de urbanismo, de arquitectura, de construcción o de concepción o simular el re ordenamiento del territorio urbano. ¡Ellas podrán también contribuir al análisis térmico de imágenes y alimentar los procesos de cartografía de los islotes de calor, e igualmente servir para la concepción de juegos vídeos, una de las actividades económicas importantes en el área metropolitana !
Montreal Metrópolis Digital
En paralelo de esta iniciativa de la Ciudad, el polo Tecno-Montreal, que reúne el conjunto de los actores de la industria de las TIC, pilota desde el 2011 el proyecto Montreal Métropole Digital (MNN) que pretende hacer de Montreal un líder mundial del sector. MNN actúa a dos niveles : el proyecto reagrupa por una parte las iniciativas "smart" independientes ya existentes en el seno de una visión concertada ; él contribuye por otra parte a esta dinámica a través de meta – proyectos estructurantes.
MNN permitió además estimular numerosas iniciativas colaborativas, signo de una Smart City dinámica donde los actores se implican en la construcción de nuevos modelos económicos y de su proyección hacia la transformacion de nuestras vidas. Yo daría tres ejemplos : el proyecto Isla Inalámbrica, lanzado al principio por voluntarios con el fin de proporcionarle un acceso Internet inalámbrico y gratuito a Montreal. A la vez organismo de desarrollo tecnológico y de reagrupación comunitaria, Isla Inalambrica se apoya en los individuos, los comercios y las empresas para compartir un máximo de conexiones Internet con los miembros de la comunidad. El Living Lab de Montreal, directamente inspirado de los trabajos del MIT Media Lab, se presenta como un centro de co-creación y de innovación abierta, que estimula la colaboración entre ciudadanos, investigadores, creadores, usuarios, empresarios y responsables interesados en el web 2.0 y las redes sociales para el desarrollo de la ciudad de hoy. EchoFab es el primer FabLab de Quebec y uno de los escasos FabLab de barrio en el mundo. El desafío es de crear una comunidad de barrio alrededor de este lugar de creación, para demostrar e incentivar el potencial económico, inventivo y social.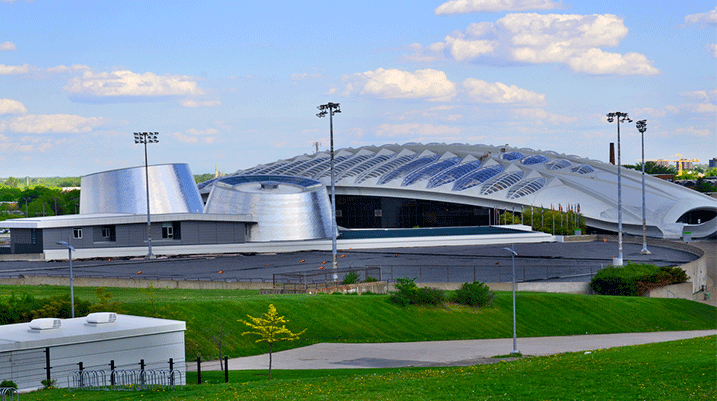 Una ciudad para la vida
Montreal es una ciudad conocida en todo el mundo por su calidad de vida, sus espacios verdes, su integración armoniosa en el seno de un eco-sistema natural grandioso. Pero lo es también por sus numerosos festivales y actividades culturales ricas y variadas. Citaría simplemente para concluir esta nota, la presencia, en el corazón de la ciudad, del complejo más grande de un museo original y ecosistémico en ciencias de la naturaleza del Canadá, el espacio para la vida, que reagrupa una bio-cúpula, un insectarium, un jardín botánico y, desde 2013, un planetario. Espacio de diversión urbana para las familias y los apasionados, polo de atracción para los turistas, este complejo también es el testimonio del compromiso de proteger la biodiversidad del planeta y del movimiento de fondo al cual todas las comunidades son invitadas a participar. Él encarna bien la visión de Smart City viva, humana y durable, que se encuentra amigo lector, en el corazón de mis reflexiones y proposiciones, y que que coloca al ciudadano, su medio ambiente y su comunidad en el centro de las preocupaciones.
Objectif 2017
La ville de Montréal a défini en 2014 une vision forte : devenir, d'ici 2017, la première Smart City du monde, en investissant dans des projets structurants et novateurs. L'objectif : construire un cadre de vie de qualité et une économie prospère, avec et pour le citoyen, en misant sur l'innovation collaborative, les technologies de pointe, l'audace et la créativité montréalaises. Un Bureau de la Ville Intelligente et Numérique (BVIN) a été créé en 2014 pour concrétiser cette vision.
Afin de définir un plan d'action pour atteindre cet objectif, Montréal a d'abord mis en œuvre une démarche, particulièrement intéressante, d'écoute des citoyens. La première phase d'identification des besoins et des priorités, en 2014, a ainsi été conçue comme une vaste phase de consultation des habitants et de la communauté internationale des Smart Cities. Quatre sondages des Montréalais ont été réalisés (plus de 7500 personnes interrogées). Toutes les requêtes envoyées par les habitants au service 311 de la Ville, qui diffuse des informations sur ses services et ses activités, ont été analysées (plus d'un million de requêtes). Une boîte à idées a été mise en place sur le site du BIVN ; fin 2014, elle comptait 357 idées émises par les Montréalais pour améliorer leur vie en ville. Cinq « causeries citoyennes » ont été mises en place afin d'associer les citoyens au processus de co-construction du plan d'action. Une journée de codesign des politiques publiques a été organisée : elle a réuni 190 experts issus de secteurs professionnels variés, qui ont débattu pour définir ensemble les priorités d'un Montréal intelligent. Enfin, la Ville s'est tournée vers l'international en réalisant 7 études de cas détaillées de grandes villes du monde (New-York, Eindhoven, Barcelone, Colombus, Lyon, Toronto et Arlington) afin de recueillir les bonnes pratiques.
Cette phase de consultation a permis d'identifier, fin 2014, les principales préoccupations des Montréalais : des déplacements difficiles au sein de l'espace urbain ; une offre numérique de services directs citoyens insuffisante ; une quasi-absence de lieux physiques ou virtuels pour échanger et expérimenter des solutions aux grands enjeux urbains ; une culture de la transparence à consolider ; et enfin, un soutien à apporter pour dynamiser les secteurs économiques d'avenir et favoriser l'emploi. Les grandes orientations stratégiques de la Ville ont été définies à partir de ces constats et les premiers projets sont désormais en cours de concrétisation.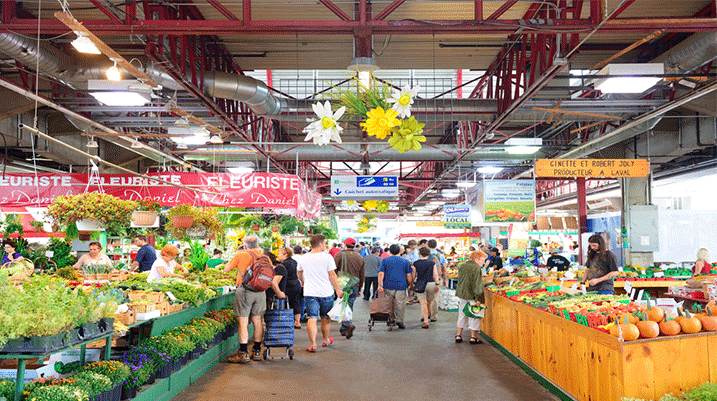 Montréal se présente donc actuellement comme une belle Smart City en devenir, qui s'est donné les moyens de son ambition. Quelques exemples : afin d'améliorer la mobilité en ville, la Ville envisage d'intégrer les données des diverses applications de transport existantes (bus, trains, vélos et auto-partage) au sein d'une application unique qui mettrait à la disposition des usagers, de façon intelligente, l'ensemble des informations disponibles. Avec le Défi Info-Neige, les citoyens ont par ailleurs été sollicités pour concevoir une solution web et une appli destinée à faciliter leur quotidien durant la période d'enneignement en les informant, par exemple, des interdictions de stationnement liées au déneignement. Enfin, la Ville va libérer prochainement de nouvelles données liées à la géométique et aux infrastructures de Montréal. Celles-ci pourront être réutilisées par les citoyens afin de présenter des projets d'urbanisme, d'architecture, de construction ou de conception ou simuler des aménagements du territoire urbain. Elles pourront aussi contribuer à l'analyse thermique d'images et alimenter les processus de cartographie des îlots de chaleur, ou même servir à la conception de jeux vidéos !
Montréal Métropole Numérique
En parallèle de cette initiative de la Ville, le pôle TechnoMontréal, qui rassemble l'ensemble des acteurs de l'industrie des TIC, pilote depuis 2011 le projet Montréal Métropole Numérique (MNN) qui vise à faire de Montréal un leader mondial du numérique. MNN agit à deux niveaux : le projet regroupe d'une part les initiatives « smart » indépendantes déjà existantes au sein d'une vision concertée ; il contribue d'autre part à cette effervescence par des méta-projets structurants.
MNN a en outre permis de stimuler de nombreuses initiatives collaboratives, signe d'une Smart City dynamique où les acteurs prennent la main dans la construction de nouveaux modèles économiques et de vie. Je donnerais trois exemples : le projet Île sans fil, lancé à l'origine par des bénévoles afin de fournir un accès Internet sans fil public et gratuit à Montréal. A la fois organisme de dévelppement technologique et regroupement communautaire, Île sans fil s'appuie sur les individus, les commerces et les entreprises pour partager un maximum de connexions Internet avec les membres de la communauté. Le Living Lab de Montréal, directement inspiré des travaux mené au MIT Media Lab, se veut quant à lui un centre de cocréation et d'innovation ouverte, qui stimule la collaboration entre citoyens, chercheurs, créateurs, usagers, entrepreneurs et décideurs intéressés par le rôle du web 2.0 et es réseaux sociaux dans le développement de la ville d'aujourd'hui. L'EchoFab, enfin, est le tout premier FabLab du Québec et l'un des rares FabLab de quartier au monde. L'enjeu : créer une communauté de quartier autour du lieu de création, afin d'en démontrer le potentiel économique, inventif et social.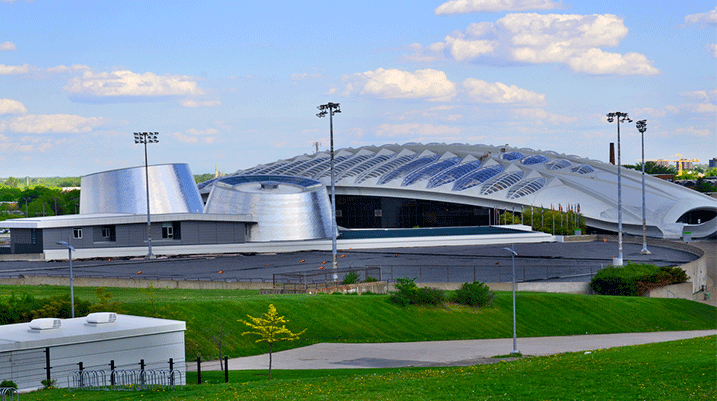 Une ville pour la vie
Montréal est une ville connue dans le monde entier pour sa qualité de vie, ses espaces verts, son harmonieuse intégration au sein d'un écosystème naturel grandiose. Elle l'est aussi pour ses très nombreux festivals et ses activités culturelles riches et variées. Je citerais donc simplement pour conclure la présence, au cœur de la ville, du plus grand complexe muséal en sciences de la nature du Canada, l'espace pour la vie, qui regroupe un biodôme, un insectarium, un jardin botanique et, depuis 2013, un planétarium. Espace de loisir urbain pour les familles et les passionnés, pôle d'attractivité pour les touristes, le complexe est également porteur d'un engagement à protéger la biodiversité de la planète et d'un mouvement auquelles toutes les communautés sont invitées à participer. Il incarne bien à ce titre la vision de la Smart City vivante, celle qui place le citoyen, son environnement et sa communauté au cœur des préoccupations.