The "Reinventing Paris" call for innovative urban projects places Paris firmly at the centre of open urban innovation worldwide, at the same time confirming its desire to become the world capital of the collaborative, human-smart cities. This extraordinary initiative, launched by Mayor Anne Hidalgo and sponsored by Deputy Mayor Jean-Louis Missika at 23 sites in Paris, has entered a new phase: of the 800 projects originally submitted to the City of Paris, 372 have now been selected.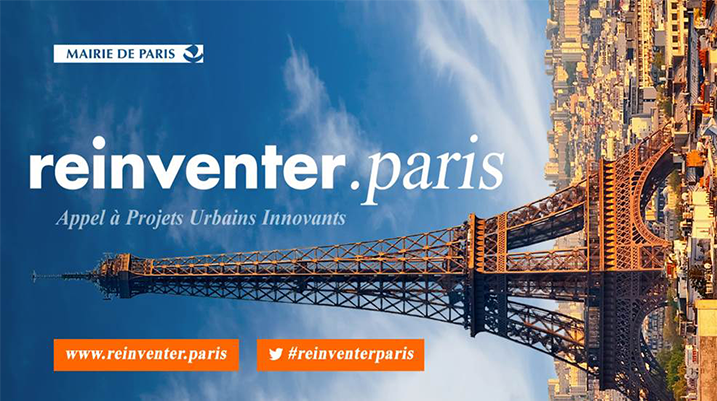 Following my earlier articles on the different ways in which urban public spaces are being rethought throughout the world at the moment, it gives me great pleasure to devote today's column to the City of Paris, where I have lived since I arrived in France 36 years ago, and which has a very special place in my heart. Launched on 3 November 2014, the "Reinventing Paris" call for projects is an original initiative sponsored by Jean-Louis Missika, Anne Hidalgo's Deputy responsible for town planning, architecture, the Greater Paris projects, economic development and attractiveness. Given the number and wealth of projects submitted, it is already a major international success.
A call for innovative projects
The "Reinventing Paris" call for projects broke away from all previous concepts of town and country planning. Its principle? Having identified 23 sites owned by it, the City of Paris invited multi-disciplinary teams from across the world to submit innovative town planning projects with the accent on new uses, the social mix, co-construction and respect for the environment. Dedicated panels were invited to select the best project for each location. As the aim was to reach beyond specialist and/or individual applicants, groups submitting projects were required to be varied and ecosystemic. Traditional players in town planning were also invited to link up with new partners, start-ups, artists, organisations etc., and the City launched "Meet-up – Ré Inventer Paris", a website to help interested parties contact one another.
The 23 sites selected by the City of Paris are distinguished by their diversity, which embodies the capital's full and rich heritage and also the complexity of the challenges that need to be met to successfully make it a 21st Century city. The sites are spread across nine Paris arrondissements, both in the historic heart of the city and on the outskirts, close to the Boulevard Périphérique. Some of them are in border areas, long seen as "no-man's land", for example the "Poterne des Peupliers" site, an old road-building site of 2,000m2 left abandoned once the Boulevard Périphérique was completed. Two "bridge buildings" over the Boulevard Périphérique are also included, along with three private mansions, a former electricity substation, old public baths and music academies amongst others … It is fascinating to see the diversity of this historic heritage submitting to the inventiveness of the city's inhabitants through "Reinventing Paris"! The city of tomorrow is thus already a platform city where sharing, collaboration and co-construction have become reality through the consultation undertaken for each project.
In launching this call for projects, the Municipality nevertheless had no idea whether it would meet their expectations: "The initiative was so innovative, we had no guarantee of success," said Jean-Louis Missika at his press conference on 16 February. However it very soon emerged that this novel type of call for projects had created a new dynamic among city stakeholders and citizens alike. By the end of January 2015, the City had received over 800 expressions of interest, not only from architects, town planners, developers and investors but also start-ups, organisations, research workers, students and more. The projects, clearly benefited from being rooted in this exceptionally fertile soil and showed themselves disruptive in their innovative approach to urban design: "Responders thought outside the box when proposing their unorthodox projects to us," rejoiced Jean-Louis Missika. However it must be emphasised that, far from encountering the usual political divide, this initiative was greeted with almost unanimous enthusiasm by the various political persuasions in the Council of Paris.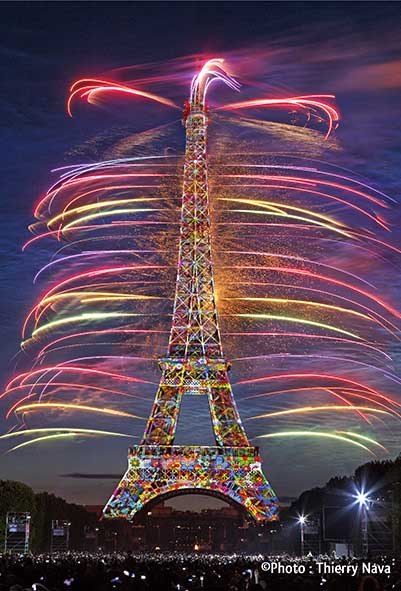 Reinventing the city, inventing 21st Century town planning
I feel this is a particularly interesting initiative because it is shaping the town planning of the 21st Century. Paris is proposing another vision of the Smart City, the opposite of the technocentric approach, which seeks to model it and reduce it to software scenarios. As Jean-Louis Missika stressed, this new type of town planning rests on four pillars.
Firstly an environmental pillar. "To invent 21st Century town planning, you have to do something different. In summary, doing something different means using more grey matter to consume less raw material." Doing something different is also transforming prefabricated concrete and plasterboard into foundations or sound insulation. It is selecting the right materials from the 100,000 available to today's engineers. It is moving towards zero waste following the example of San Francisco, which has already achieved 80% of its goal of "zero non-recycled or compound waste" and aims to reach 100% by 2020. It also means producing or recovering energy locally.
21st Century town planning, then, factors in the revolution in habits and focuses on multi-purpose, mutual and poolable buildings. The social, urban and technological innovation I have been supporting and defending internationally for a number of years is in phase with this new type of town planning. The city must adapt to new ways of living (ageing, loss of autonomy, flat-sharing), working (co-working, teleworking, new generation incubators), selling (shared showrooms, pop-up shops) and producing (fablabs, the factory of the future, urban agriculture).
The third pillar of 21st Century town planning is its participative component. The cities of tomorrow will not be built or laid out in the same way as those of yesterday, with projects being entrusted exclusively to specialists. The new technologies have revolutionised practices, rendering large-scale public consultation both possible and easy. Dialogue, participation and even involvement are now core to town planning processes.
Lastly, we have to rely on new economic models when reinventing the city. There are potential new financial arrangements and innovative sale methods will make it possible to construct economically viable projects whilst reducing inequalities and regulating the urban real estate market.
*
On 5 June, the City of Paris announced the list of 372 projects selected at the end of the first phase of "Reinventing Paris". They will go through to the next phase, which will see the selection of the 23 winning projects that will be funded and seen through to completion. The Municipality announced that the 800 applications received in January, a real gold mine of ideas for transforming the capital, would also be showcased and used to "Reinvent Paris". Visit La Tribune soon to find out in more detail about the projects being considered !
Como continuación de mis artículos precedentes sobre los diferentes modos de repensar en la actualidad los espacios públicos urbanos en el mundo, con mucho gusto dedico hoy este texto a la Ciudad de París, mi ciudad de adopción, en la que vivo desde mi llegada a Francia hace 36 años y a la cual estoy profundamente ligado.
Lanzada el 3 de noviembre de 2014, la convocatoria de proyectos «Reinventar París» es una iniciativa original llevada por Jean-luis Missika, adjunto de Anne Hidalgo, responsable del urbanismo, de la arquitectura, proyectos del Gran París, del desarrollo económico y de la atracción. Ya es un gran éxito internacional, a la vista de la cantidad, calidad y riqueza de los proyectos que han sido presentados.
Zoom sobre esta convocatoria
«Reinventar París» es rompedor con respecto a todas las prácticas anteriores en materia de urbanismo y de ordenamiento territorial. ¿Su origen? Después de haber identificado 23 sitios que le pertenecían, la Ciudad de París invitó a equipos pluridisciplinarinares del mundo entero a proponer proyectos urbanos innovadores, haciendo énfasis en los nuevos usos y servicios, el carácter mixto social, la co-construcción e igualmente el respeto del medio ambiente y la economía circular. Para cada sitio, un jurado dedicado es invitado a escoger el mejor proyecto. Los agrupamientos constituidos para el proyecto debían ser plurales y eco-sistémicos, con el fin de ir más allá de los candidatos de especialidad o dominados por una sola empresa. Los actores tradicionales del desarrollo urbano fueron invitados a asociarse así con nuevos socios, startup, artistas, asociaciones etc. Además, una website dedicada a la relación entre actores que desean participar, «Meet-up – Ré Inventer París», ha sido lanzado especialmente por la Ciudad.
Los 23 sitios identificados por la Ciudad de París se distinguen por su diversidad, encarnando así toda la riqueza patrimonial de la capital, pero también la complejidad de los desafíos a los cuales debe hacer frente para conseguir su transformación en el siglo XXI. Repartidos sobre 9 barrios de París, los sitios se encuentran tanto en el corazón histórico como en los limites del Bulevard periférico. Muchos de ellos están en zonas frontera, mucho tiempo consideradas como de "no-man' s land" , por ejemplo el sitio de la "Poterne des Peupliers", antiguo espacio publico municipal abandonado de 2.000 m2, originado cuando se construyo el anillo circular automotor, el periférico. ¡Dos edificios-puente que dominan esta periferia, también han sido propuestos, así como tres palacetes, una antigua sub-estación eléctrica, antiguos baños-ducha, antiguos conservatorios. ¡Es fascinante ver en «Reinventar París» la diversidad de este patrimonio histórico propuesta a la invención de los habitantes! La ciudad de mañana se convierte así desde hoy en la ciudad-plataforma donde el compartir, la colaboración, la co-construcción son una realidad gracias al trabajo de reflexión en común realizado para cada proyecto.
En el momento de lanzar esta convocatoria, la municipalidad ignoraba sin embargo si tendría éxito:
"No teníamos ninguna garantía de éxito, en tanto en cuanto testa iniciativa era innovadora", subrayó así Jean-Louis Missika en el momento de su conferencia de prensa del último 16 de febrero.
Muy rápido, fue evidente que esta nueva manera de construir una convocatoria de proyectos había creado una nueva dinámica, tanto entre los actores de la ciudad como entre los ciudadanos. A finales de enero de 2015, la Ciudad había recibido más de 800 manifestaciones de interés venidas de arquitectos, de urbanistas, de promotores, inversionistas, y también de start-up, de asociaciones, de investigadores, de estudiantes.
En cuanto a los proyectos, estos se beneficiaron sin duda alguna visiblemente de este dispositivo excepcional y se revelaron totalmente disruptivos en materia de innovación urbana:
«Los candidatos han cuestionado todos los códigos clásicos para proponernos proyectos fuera de serie», se regocija Jean-Louis Missika.
Un hecho tambien importante a resaltar es que, lejos del ambiente político habitual, esta iniciativa ha sido saludada prácticamente por unanimidad, por los diversas fuerzas políticas en el Consejo de París.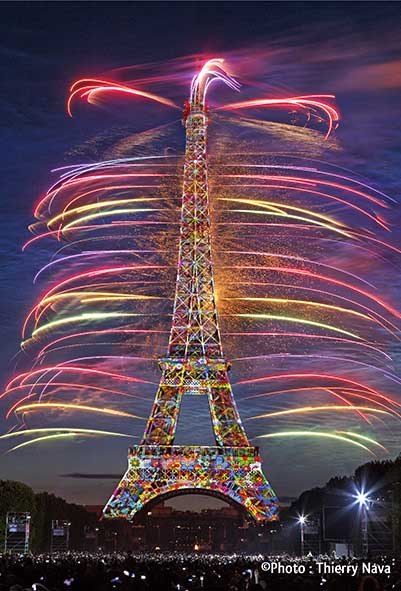 Reinventar la ciudad, inventar el urbanismo del siglo XXI
Esta iniciativa me parece particularmente interesante porque le da forma al urbanismo del siglo XXI. París propone concretamente otra visión de la Smart City, en oposición a aquella tecnocéntrica, que busca modelizar globalmente la ciudad y transponerla en escenarios y aplicaciones software, sin implicarse en la real vida de la ciudad, de los ciudadanos, sus servicios e imbricaciones prácticas. Así como lo subrayó Jean-Louis Missika, este nuevo urbanismo se apoya en cuatro pilare clave:
Pilar medioambiental
«Para inventar el urbanismo del siglo XXI, hay que hacerlo de otra manera. Hacer de otra manera, significa utilizar más materia gris para consumir menos materias primas», resumió. Hacer de otra manera, es también transformar hormigón prefabricado, placas de yeso en fundaciones o en aisladores acústicos. Lo que significa seleccionar los materiales óptimos, entre los 100.000 que se ofrecen hoy a los ingenieros. Es igualmente tender hacia el 0 desperdicio, como San Francisco ha mostrado la vía, y que ya alcanzó el 80 % de su objetivo «cero desperdicio sin ser reciclado en cadena circular» y quien proyecta el 100 % en 2020. Es también producir localmente o recuperar la energía.
Revolución de los usos
El urbanismo del siglo XXI, en esta visión es aquel que se implica en la revolución de los usos y propone edificios plurales, versatiles, reversibles, mutualisables, adaptativos. La innovación social, urbana y tecnológica que defiendo sobre la escena internacional desde hace varios años, está totalmente en línea con este urbanismo de un nuevo género. La ciudad debe adaptarse a los nuevos modos de vivir (envejecimiento de la población, con la pérdida de autonomía de los seniors, co-alquiler de los jóvenes y menos jóvenes), de trabajar (co-working, tele-trabajo, incubadoras de nueva generación), de comerciar (show rooms compartidas, tiendas efímeras) o de producir (fab labs, fábrica del futuro, la agricultura urbana).
Participación abierta
El tercer pilar del urbanismo del siglo XXI, su componente de participación abierta. No construiremos ni organizaremos más las ciudades de mañana como lo hacíamos ayer, confiándoles los proyectos exclusivamente a especialistas. Las nuevas tecnologías revolucionaron las prácticas haciendo posibles y fáciles las consultas del público a gran escala. Concertación, participación e implicación están en lo sucesivo en el corazón de los procesos urbanisticos.
Pilar económico
El cuarto pilar es económico, porque hay también que contar con nuevos modelos económicos para reinventar la ciudad. Nuevos montajes financieros, modalidades innovadoras de cesión son posibles que permitirán construir proyectos económicamente viables reduciendo las desigualdades y regulando el mercado de los bienes inmuebles urbanos.
Este 5 de junio, la Ciudad de París anunció la lista de los 372 proyectos seleccionados al término de la primera fase de «Reinventar París», con el fin de permitir en las próximas semanas seleccionar las propuestas que serán llevadas a cabo y financiadas. La municipalidad anunció que las 800 candidaturas recibidas en enero, verdadera mina de oro para transformar la capital, serían sin embargo valorizadas y explotadas para también con ellas «Reinventar París».
Dans la suite de mes précédents articles sur les différentes façons de repenser les espaces publics urbains dans le monde à l'heure actuelle, c'est avec plaisir que je consacre aujourd'hui ce billet à la Ville de Paris, que j'habite depuis mon arrivée en France il y a 36 ans et à laquelle je suis profondément attaché. Lancé le 3 novembre 2014, l'appel à projets « Réinventer Paris » est une initiative originale portée par Jean-Louis Missika, adjoint d'Anne Hidalgo en charge de l'urbanisme, de l'architecture, des projets du Grand Paris, du développement économique et de l'attractivité. C'est déjà un grand succès international, au vu du nombre et de la richesse des projets qui ont été soumis.
Retour sur un appel à projets innovants
L'appel à projets « Réinventer Paris » est en rupture avec toutes les pratiques antérieures en matière d'urbanisme et d'aménagement du territoire. Son principe ? Après avoir identifié 23 sites lui appartenant, la Ville de Paris a invité des équipes pluridisciplinaires du monde entier à proposer des projets d'aménagement ubain innovants, mettant l'accent sur les nouveaux usages, la mixité sociale, la co-construction ou encore le respect de l'environnement. Pour chaque site, un jury dédié est invité à choisir le meilleur projet. Les groupements constitués pour le projet devaient être pluriels et écosystémiques, dans le but d'aller au-delà des candidats de spécialité ou à une seule tête. Les traditionnels acteurs de l'aménagement urbain étaient ainsi invités à s'associer avec des partenaires nouveaux, startup, artistes, associations etc. Un site web consacré à la mise en relation des acteurs souhaitant participer, « Meet-up – Ré Inventer Paris », a été lancé par la Ville à cette occasion.
Les 23 sites retenus par la Ville de Paris se distinguent par leur diversité, incarnant ainsi toute la richesse patrimoniale de la capitale mais aussi la complexité des défis auxquels elle doit faire face pour réussir sa transformation au XXIème siècle. Répartis sur 9 arrondissements de Paris, les sites se trouvent aussi bien dans le cœur historique qu'en bordure du périphérique. Plusieurs d'entre eux sont dans des zones frontières, longtemps considérées comme des « no-man's land », par exemple le site de la « Poterne des Peupliers », ancien délaissé de voirie de 2000 m2 résultant de la construction du périphérique. Deux immeubles-ponts surplombant le périphérique ont également été soumis, ainsi que trois hôtels particuliers, une ancienne sous-station électrique, d'anciens bains-douche, d'anciens conservatoires… Il est fascinant de voir, avec « Réinventer Paris », la diversité de ce patrimoine historique soumise à l'inventivité des habitants ! La ville de demain devient ainsi dès aujourd'hui la ville plateforme où le partage, la collaboration, la co-construction sont une réalité via le travail de réflexion en commun mené pour chaque projet.
En lançant cet appel à projets, la municipalité ignorait néanmoins si le succès serait au rendez-vous : « nous n'avions aucune garantie de succès tant cette initiative était novatrice », a ainsi souligné Jean-Louis Missika lors de sa conférence de presse du 16 février dernier. Très rapidement, il est apparu que cette nouvelle forme d'appel à projets a créé une nouvelle dynamique, aussi bien chez les acteurs de la ville que chez les citoyens. À la fin janvier 2015, la Ville avait reçu plus de 800 manifestations d'intérêt venues d'architectes, d'urbanistes, de promoteurs d'investisseurs, mais aussi de start-up, d'associations, de chercheurs, d'étudiants… Quant aux projets, ils ont visiblement bénéficié de ce terreau exceptionnel et se sont révélés disruptifs en matière d'innovation urbaine : « les candidats ont bousculé tous leurs codes pour nous proposer des projets hors norme », s'est réjouit Jean-Louis Missika. Fait à souligner par ailleurs, loin du clivage politique habituel, cette initiative a été saluée pratiquemement à l'unanimité par les divers courants politiques au Conseil de Paris.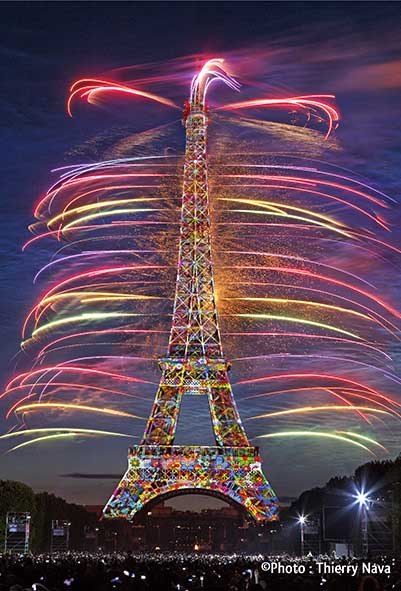 Réinventer la ville, inventer l'urbanisme du XXIème siècle
Cette initiative me paraît particulièrement intéressante parce qu'elle façonne l'urbanisme du XXIème siècle. Paris propose concrètement une autre vision de la Smart City, à l'opposé de l'approche techno-centrique, qui cherche à la modéliser et à la réduire à des scénarii logiciels. Comme l'a souligné Jean-Louis Missika, cet urbanisme nouveau repose sur quatre piliers.
Un pilier environnemental tout d'abord. « Pour inventer l'urbanisme du XXIème siècle, il faut faire autrement. Faire autrement, c'est utiliser plus de matière grise pour consommer moins de matières premières », a-t-il résumé. Faire autrement, c'est aussi transformer du béton préfabriqué, des plaques de plâtre en fondations ou en isolants acoustiques. C'est sélectionner les bons matériaux parmi les 100 000 qui s'offrent aujourd'hui aux ingénieurs. C'est tendre vers le zéro déchet, sur le modèle de San Francisco, qui a déjà atteint 80% de son objectif « zéro déchet non recyclé ou composé » et vise les 100% en 2020. C'est aussi produire localement ou récupérer l'énergie.
L'urbanisme du XXIème siècle, ensuite, c'est celui qui prend acte de la révolution des usages et qui vise des bâtiments pluriels, mutuels et mutualisables. L'innovation sociale, urbaine, technologique que je porte et défends sur la scène internationale depuis plusieurs années, est en phase avec cet urbanisme d'un genre nouveau. La ville doit s'adapter aux nouveaux modes d'habiter (vieillissement, perte d'autonomie, colocation…), de travailler (coworking, télétravail, incubateurs nouvelle génération…), de commercer (show-rooms partagés, magasins éphémères..) ou de produire (fablabs, usine du futur, agriculture urbaine…).
Troisième pilier de l'urbanisme du XXIème siècle, sa composante participative. On ne construira et on n'aménagera plus les villes de demain comme on le faisait hier, en confiant les projets exclusivement à des spécialistes. Les nouvelles technologies ont révolutionné les pratiques en rendant possibles et faciles les consultations du public à grande échelle. Concertation, participation et même implication sont désormais au cœur des processus urbanistiques.
Enfin, il faut compter sur des modèles économiques nouveaux pour réinventer la ville. De nouveaux montages financiers, des modalités innovantes de cession sont possibles qui permettront de bâtir des projets économiquement viables tout en réduisant les inégalités et en régulant le marché de l'immobilier urbain.
*
Ce 5 juin, la Ville de Paris a annoncé la liste des 372 projets retenus au terme de la première phase de « Réinventer Paris », afin de permettre de sélectionner les propositions abouties et financées. La municipalité a annoncé que les 800 candidatures reçues en janvier, véritable mine d'or pour transformer la capitale, seraient néanmoins mises en valeur et exploitées pour aussi avec elles « Réinventer Paris ». Rendez-vous sur La Tribune bientôt pour découvrir le détail des projets en lice !