As part of my weekly contributions to the topic of the Living City and my partnership with the Tribune on behalf of the Forum for Connected and Empowering Cities, I wanted to write a series of articles that would each focus on a selected world city. The goal of these articles would be to identify best practices that could generate ideas and inspiration regarding various aspects of the Living City: resilience, social inclusion, the sharing economy, sustainable development, resource management, new business models and so on. This week, we are headed for Australia to explore "Sustainable Sydney 2030", the ambitious plan that the city of Sydney has launched to become a leading Smart City by 2030.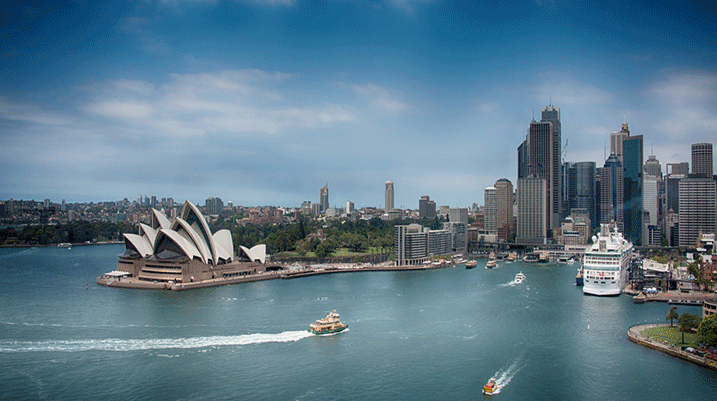 Early on, Sydney assessed the challenges of urban sustainable development. Since 2007, the municipality has engaged in extensive public consultation, working with its residents to develop the guidelines for a major strategic plan that seeks to profoundly transform life in the city by 2030. The most impressive feature of this programme is the ongoing priority given to social inclusion, which has been emphasized from the outset. For 18 months, the city talked to as many people as possible from all walks of life at forums and conferences, including residents, non-profit organizations, business people and community leaders. Individuals and organizations were invited to share their vision for the Sydney of 2030. More than 12,000 people were directly consulted; 200 people shared their views on the dedicated website; over 2,000 people left comments via the "Future Phone", the phone server created for the project; and more than 130,000 people visited the exhibition set up by the city to present the project's objectives.
At the end of this major public outreach process, the "Sustainable Sydney 2030" plan was released to the public. A fact worthy of note is that the city acknowledged the Aboriginal peoples as the "traditional custodians" of Australia. The plan thus recognizes the importance of Aboriginal heritage to the country's history and contemporary culture. It also notes the city's commitment to working in partnership with Aboriginal communities, which were extensively consulted during the early phase of the project, in order to improve their integration into society and achieve historical reconciliation.
"Sustainable Sydney 2030" provides a structured road map detailing how to turn Sydney into a green, connected city that is open to the world – "green, global and connected". The lengthy report presents 10 numerical targets for 2030 [1], five major changes, 10 strategic directions and 10 urban renewal projects that you can learn more about at the project website. Following is a brief overview of the five changes ("big moves") that Sydney is planning for 2030.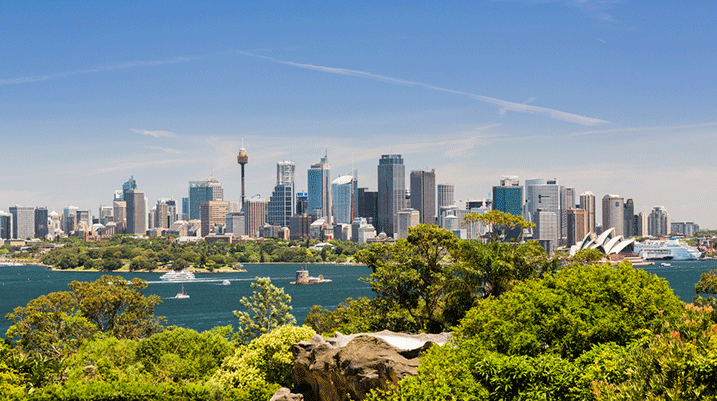 A dynamic and attractive city centre
"Sustainable Sydney 2030" gives priority to the environment but in no way ignores the economic and social aspects of sustainable development, making it a highly relevant urban development plan. One of Sydney's major civic improvement goals is to make the city centre more attractive while boosting economic growth. This involves creating new, high-quality public spaces where people will want to come to socialize, relax and have fun; plans call for carving out three new squares partially closed to car traffic. It also involves public support for developing shops, bars, restaurants and businesses, including startups.
Sydney's public transport system: a completely new vision
The programme gives ample consideration to the issue of urban mobility and offers an ambitious action plan, which includes: the creation of an urban tramway network to replace the current bus system, which is inefficient and polluting; the promotion of car share programmes by creating dedicated parking spaces; the development of a major network of lanes for cyclists and pedestrians, separated from traffic and lined with green spaces; and the promotion of electric vehicles. The city, which itself has a fleet of hybrid or 100% electric vehicles, installed several charging stations in the city centre. The municipality is also taking measures to make the public transport system more accessible to the elderly and disabled.
A city in harmony with nature
Sydney residents are especially concerned about environmental issues and want to make nature an integral part of their urban experience. The plan calls for major initiatives, such as the planting of 800 new trees in the city each year, the expansion of urban green spaces and the building of rain gardens to harvest and treat stormwater. What's more, the municipality created a city farm to encourage residents to grow their own urban gardens, to make compost and to save water and energy. By 2030, it is predicted that Sydney will be crisscrossed by a dense network of linked green spaces.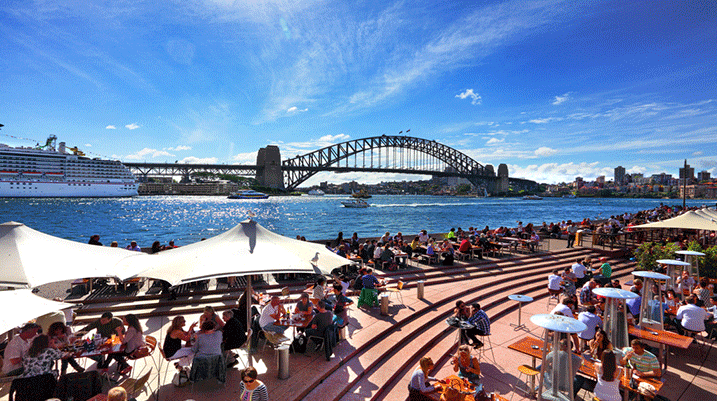 Sydney's vibrant urban communities
While the plan puts the city centre in the spotlight, it does not neglect the city's overall social and territorial balance, with a focus on the concept of villages – conceived as small city centres offering their diverse communities all the services they need within a short walking distance from their homes. Moreover, the municipality recognizes the crucial role played by art and culture in our lives. It has thus developed a very active policy in this area, which involves supporting a wide variety of festivals and street activities, providing support to creative urban industries and developing an app called "The Sydney Culture Walks", which offers 10 walks featuring more than 400 interesting cultural and artistic sites.
Sustainable and global urban development
Lastly, the plan discusses the importance of comprehensively managing urban development, given that the city predicts an influx of a million new residents by 2026. This not only involves ambitious environmental initiatives (with, among other efforts, the promotion of local, especially renewable, energy) but also a more expansive vision of what makes a vibrant and liveable city. Every new construction project will have to comply with sustainable urban development guidelines. The role played by various public spaces, such as streets, parks and squares, was also revisited and will now be given greater consideration in all urban renewal projects. In addition, greater attention will be paid to design, with the aim of fostering the beauty and excellence of the urban environment.
It's plain to see that the city of Sydney, with the help of its residents, has radically altered its views on the nature of a city. See you in 2030 for a first look back.
[1] Sydney's 10 targets for 2030:
The city will reduce greenhouse gas emissions by 50% compared to 1990 levels.
100% of electricity demand and 10% of water demand will be met by local production.
48,000 additional dwellings.
7.5 per cent of all city housing will be social housing, and 7.5 per cent will be affordable housing.
97,000 additional jobs.
Trips to work using public transport will increase to 80%.
10% of city trips by bicycle and 50% on foot.
Every resident will be within a 10-minute walk of all types of stores and local services.
Every resident will be within a three-minute walk of green spaces.
45% of the population will state they believe others can be trusted.
Tuvimos tambien el placer de escuchar en Burdeos en el Foro de la Metrópolis Ciudadana y Conectada al Pr Sunil Dubey, director de METROPOLIS ASIA del Sur Este, quien vive en Sydney y compartió su visión de la Ciudad Inteligente y humana.
He aquí a mi turno; comparto con nuestros lectores:
Sydney decidió apostar desde muy temprano por un eje de desarrollo urbano sostenible. Desde 2007, la municipalidad emprendió una vasta consulta pública con el fin de co-construir, con sus habitantes, las líneas de un programa importante y estratégico, que busca transformar en profundidad la vida en la ciudad de 2030. Esta voluntad impresiona por su deseo constante de inclusión social, y esto desde el principio del proyecto. Durante 18 meses, la ciudad interrogó un máximo de ciudadanos de todo horizonte (habitantes, asociaciones, empresarios, responsables de comunidades) en unos cuarenta foros y conferencias. Individuos y organizaciones han sido invitados a compartir su visión de Sydney en 2030. Más de 12.000 personas han sido consultadas directamente así; 200 personas hicieron parte de su opinión sobre el sitio Web dedicado al proyecto ; más de 2.000 se expresaron a través de "Future Phone", el servicio telefónico creado para esta ocasión ; y más de 130.000 personas visitaron la exposición programada por la municipalidad para presentar los desafíos de este ambicioso programa.
Al término de esta movilización importante, el programa « Sustainable Sydney 2030 » fue hecho público. Hecho notable, la municipalidad deseó reconocer, en la introducción, al pueblo aborigen como el primer pueblo de Australia. El programa toma nota así de la importancia de la herencia aborigen en su historia y su cultura contemporánea. Él también firma el compromiso de la ciudad que hay que trabajar en colaboración con las comunidades aborígenes, por otra parte ampliamente consultadas desde el inicio del proyecto, con el fin de mejorar su integración y esto, en una perspectiva de reconciliación histórica.
«Sustainable Sydney 2030» se presenta como una hoja de ruta estructurada y detallada para hacer de Sydney una ciudad verde, abierta al mundo y conectada (« green, global, connected »). El informe voluminoso presenta 10 objetivos cifrados a alcanzar de 2030[1], 5 grandes cambios que hay que operar, 10 orientaciones estratégicas y 10 proyectos de reajuste urbano que los invito a descubrir en el sitio Web del proyecto. He aquí un bosquejo rápido de los 5 cambios [1], ("Big Moves") que planifica Sydney de 2030.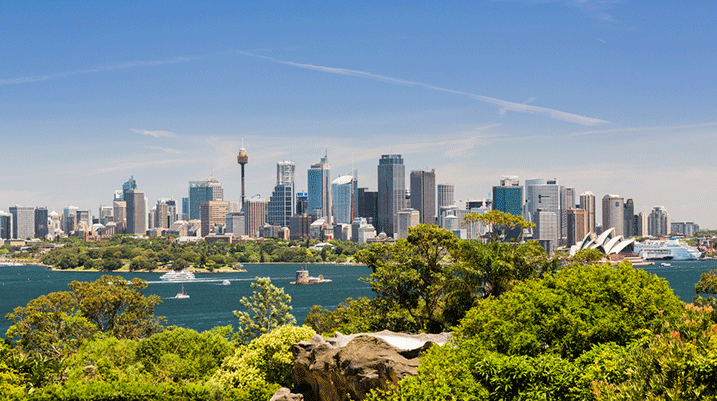 Un centro-ciudad dinámico y atractivo
«Sustainable Sydney 2030» recalca el aspecto medioambiental, pero no descuida en nada los aspectos económicos y sociales del desarrollo sostenible, lo que hace un programa urbano completamente pertinente. Uno de los grandes ejes de mejoramiento que se fijó Sydney consiste así en reforzar el dinamismo económico y la atractividad de su centro-ciudad. Esto pasa por la creación de nuevos espacios públicos de calidad, donde la gente podrá venir para encontrarse, descansar o distraerse – la ciudad prevé la creación de tres nuevas plazas casi cerradas a la circulación automóvil – pero también un apoyo público al desarrollo de las empresas y de los comercios, start-up y de los bares / restaurantes.
Sydney : un sistema de transporte urbano totalmente repensado
El programa considera en profundidad la problemática de la movilidad urbana y propone un plan de acción ambicioso, que incluye la creación de una red de tranvía urbano destinado a reemplazar el sistema de autobús actual, poco eficaz y contaminante ; la promoción de los sistemas de auto compartido con la creación de espacios dedicados de estacionamiento ; la creación de una red importante de vías para los ciclistas y los peatones, separada del tráfico e integrada en espacios verdes ; así como la promoción de los vehículos eléctricos. La ciudad, que ha sido dotada de una flota de coches híbridos o 100 % eléctrico, hizo instalar varias estaciones de nueva carga eléctrica en el centro. La municipalidad se mobiliza por otra parte para hacer la red más accesible a las personas mayores o ataques de una discapacidad.
Una ciudad que integra la naturaleza
Los habitantes de Sydney son particularmente sensibles a la temática medioambiental y deseosos de integrar la naturaleza en su vida urbana. El programa preve pues iniciativas importantes como la plantación de 800 nuevos árboles en la ciudad cada año, la extensión de los espacios verdes urbanos, la creación de "Raingarden" que permiten retener y flitrar el agua de lluvia La municipalidad además creó una granja urbana (« City Farm ») para incitar a los habitantes a cultivar su propia huerta en ciudad, a producir su abono compuesto y ahorrar el agua y la energía. De aquí a 2030, está previsto que Sydney este dotada de una red densa de espacios verdes ligados los unos en otros.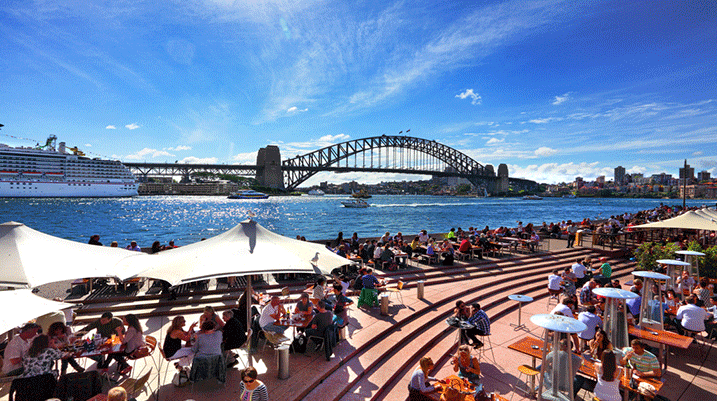 Las comunidades urbanas vivas de Sydney
Si el centro-ciudad es objeto de una atención particular, el programa no descuida en nada el equilibrio socio-territorial global de la ciudad insistiendo en el concepto de "pueblos", concebidos como de mini centros-ciudades que ofrecen a diversas comunidades todos los servicios necesarios a unos minutos de ellos. La municipalidad reconoce por otra parte el papel crucial que juegan el arte y la cultura en nuestras vidas. Ella puso en marcha una política muy activa en esta área, que pasa por el apoyo a numerosos festivales y actividades de calle en general, el acompañamiento de las industrias urbanas creativas, o aún la disposición de una aplicación, "The Sydney Culture Walks" , que propone 10 trayectos para descubrir más de 400 lugares interesantes de un punto de vista cultural o artístico.
Un desarrollo urbano duradero y global
El programa recalca finalmente la maestría global en el desarrollo urbano – la ciudad calcula la llegada de un millón de nuevos habitantes de 2026. Esto pasa por ejes ambiciosos de acción sobre el plan medioambiental, desde luego (con la promoción entre otras de la producción de energía local y particularmente renovable) pero igual por una visión más amplia lo que debe ser una ciudad viva y agradable. Cada proyecto nuevo de construcción deberá así inscribirse en una perspectiva de desarrollo urbano sostenible. El papel de los diversos espacios públicos (calles, parques, plazas) también ha sido repensado con el fin de darles una mayor importancia en todos los proyectos de desarrollo urbano. Será acordada una importancia más grande al diseño, con el fin de animar la belleza y la excelencia del medio urbano.
Lo vemos, la ciudad de Sydney operó pues, con la implicación de sus habitantes, un cambio profundo de la percepción sobre lo que debe ser una ciudad y su desarrollo. Nos damos cita en 2030 para el primer balance. Estoy muy contento de compartir estas buenas prácticas que muestran que la ciudad viva, la "Livable City" es una fuente de inspiraciones para todos, aquí y ahora.
[1] He aquí los 10 objetivos de Sydney para 2030:
Una reducción del 50 % de las emisiones de GES comparados con las tasas de 1990
El 100 % de necesidades en electricidad y el 10 % de la petición de agua cubiertas por una producción local
48.000 viviendas suplémentarias
El 7,5 % de viviendas sociales y el 7,5 % de viviendas a precios controlados
97.000 empleos adicionales
El 80 % de los activos que utiliza los transportes públicos para irse al trabajo
El 10 % de los desplazamientos en la ciudad hecho en bicicleta, el 50 % hecho a pie
Un acceso en menos de 10 mn en todo servicio y comercios para cada habitante
Un acceso en menos de 3 minutos a espacios verdes para cada habitante
Una población confiada en el prójimo al 45%
Sydney a pris très tôt la mesure des enjeux d'un développement urbain durable. Dès 2007, la municipalité s'est engagée dans une vaste consultation publique afin de co-construire, avec ses habitants, les lignes d'un important programme stratégique, visant à transformer en profondeur la vie dans la ville d'ici 2030. La démarche impressionne par sa volonté constante d'inclusion sociale, et ce dès le début du projet. Pendant 18 mois, la ville a interrogé un maximum de citoyens de tous horizons (habitants, associations, chefs d'entreprise, responsables de communautés) au cours d'une quarantaine de forums et conférences. Individus et organisations ont été invités à faire part de leur vision de Sydney en 2030. Plus de 12 000 personnes ont ainsi été directement consultées ; 200 personnes ont fait part de leur opinion sur le site web dédié au projet ; plus de 2000 personne sont appelé « Future Phone », le serveur téléphonique créé pour l'occasion ; et plus de 130 000 personnes ont visité l'exposition montée par la municipalité pour présenter les enjeux de la démarche.
Au terme de cette importante mobilisation, le programme « Sustainable Sydney 2030 » a été rendu public. Fait remarquable, la municipalité a souhaité reconnaître, dans l'introduction, le peuple aborigène comme constituant le premier peuple d'Australie. Le programme prend ainsi acte de l'importance de l'héritage aborigène dans son histoire et sa culture contemporaine. Il signe également l'engagement de la ville à travailler en partenariat avec les communautés arborigènes, par ailleurs largement consultées lors de la phase amont du projet, afin d'améliorer leur intégration et ce, dans une perspective de réconciliation historique.
« Sustainable Sydney 2030 » se présente comme une feuille de route structurée et détaillée pour faire de Sydney une ville verte, ouverte sur le monde et connectée (« green, global, connected »). Le volumineux rapport présente 10 objectifs chiffrés à atteindre d'ici 2030[1] , 5 grands changements à opérer, 10 orientations stratégiques et 10 projets de réaménagement urbain que je vous invite à découvrir sur le site web du projet. Voici un rapide aperçu des 5 changements (« Big Moves ») que planifie Sydney d'ici 2030.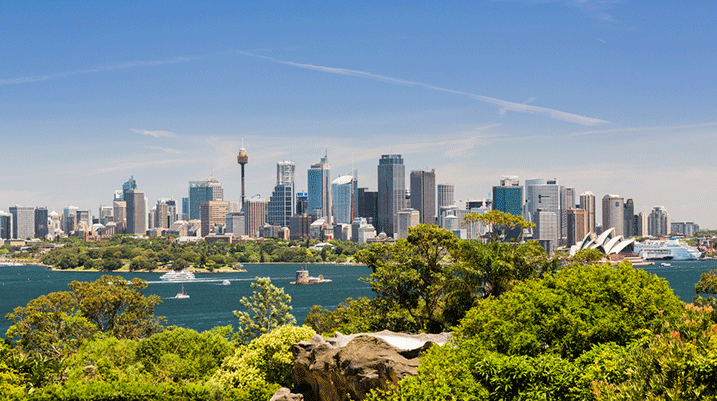 Un centre-ville dynamique et attractif
« Sustainable Sydney 2030 » met l'accent sur l'aspect environnemental, mais ne néglige en rien les volets économique et social du développement durable, ce qui en fait un programme urbain tout à fait pertinent. L'un des grands axes d'amélioration que s'est fixé Sydney consiste ainsi à renforcer le dynamisme économique et l'attractivité de son centre-ville. Cela passe par la création de nouveaux espaces publics de qualité, où les gens auront envie de venir pour se rencontrer, se reposer ou se distraire – la ville prévoit la création de trois nouvelles places quasi fermées à la circulation automobile – mais aussi par un soutien public au développement des entreprises et des commerces, des start-up et des bars/restaurants.
Sydney : un système de transport urbain entièrement repensé
Le programme fait la part belle à la problématique de la mobilité urbaine et dresse un plan d'action ambitieux, qui inclut la création d'un réseau de tramway urbain destiné à remplacer le système de bus actuel, peu efficace et polluant ; la promotion des systèmes d'auto-partage par la création d'espaces de stationnement dédiés ; la création d'un important réseau de pistes pour les cyclistes et les piétons, séparé du trafic et agrémenté d'espaces verts ; ainsi que la promotion des véhicules électriques. La ville, qui s'est elle-même dotée d'une flotte de voitures hybrides ou 100% électriques, a notamment fait installer plusieurs stations de rechargement électrique dans le centre. La municipalité se mobilise par ailleurs pour rendre le réseau plus accessible aux personnes âgées ou atteintes d'un handicap.
Une ville qui intègre la nature
Les habitants de Sydney sont particulièrement sensibles à la thématique environnementale et désireux d'intégrer la nature dans leur vie urbaine. Le programme prévoit donc d'importantes initiatives comme la plantation de 800 nouveaux arbres dans la vielle chaque année, l'extension des espaces verts urbains, la création de « raingarden » qui permettent de retenir et flitrer l'eau de pluie… La municipalité a en outre créé une ferme urbaine (« City Farm ») pour inciter les habitants à cultiver leur propre potager en ville, à fabriquer leur compost et économiser l'eau et l'énergie. D'ici 2030, il est prévu que Sydney soit quadrillée par un réseau dense d'espaces verts reliés les uns aux autres.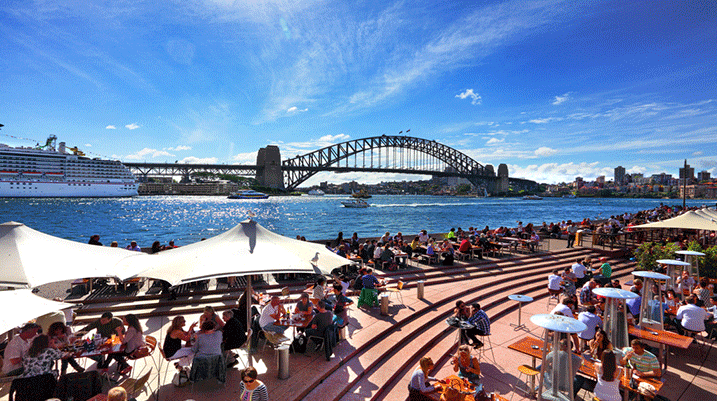 Les communautés urbaines vivantes de Sydney
Si le centre-ville fait l'objet d'une attention particulière, le programme en néglige en rien l'équilibre socio-territorial global de la ville en insistant sur le concept de « villages », conçus comme de mini centres-villes offrant aux diverses communautés tous les services nécessaires à quelques minutes de chez eux. La municipalité reconnaît par ailleurs le rôle crucial que jouent l'art et la culture dans nos vies. Elle a mis en place une politique très active dans ce domaine, qui passe par le soutien à de nombreux festivals et aux activités de rue en général, l'accompagnement des industries urbaines créatives, ou encore la mise en place d'une application, « The Sydney Culture Walks », qui propose 10 parcours pour découvrir plus de 400 lieux intéressants d'un point de vue culturel ou artistique.
Un développement urbain durable et global
Le programme met enfin l'accent sur la maîtrise globale du développement urbain – la ville prévoyant l'arrivée d'un million de nouveaux habitants d'ici 2026. Cela passe par d'ambitieux axes d'action sur le plan environnemental, bien entendu (avec la promotion entre autres de la production d'énergie locale, notamment renouvelable) mais également par une vision plus large de ce que doit être une ville vivante et agréable. Chaque projet de construction neuf devra ainsi s'inscrire dans une persective de développement urbain durable. Le rôle des divers espaces publics (rues, parcs, places) a également été repensé afin de tenir une plus grande place dans tous les projets d'aménagement urbain. Il sera accordé une plus grande importance au design, afin d'encourager la beauté et l'excellence du milieu urbain.
On le voit, la ville de Sydney a donc opéré, par le biais de ses habitants, un profond changement de regard sur ce que doit être une ville. Rendez-vous en 2030 pour un premier bilan.
[1] Les 10 objectifs de Sydney pour 2030 :
Une réduction de 50% des émissions de GES comparés aux taux de 1990
100% de la demande en électricité et 10% de la demande en eau couvertes par une production locale
48 000 logements supplémentaires
7,5% de logements sociaux et 7,5% de logements à des prix contrôlés
97 000 emplois supplémentaires
80% des actifs utilisant les transports en commun pour se rendre au travail
10% des déplacements dans la ville faits en vélo, 50% faits à pied
Un accès en moins de 10 mn à tous services et commerces pour chaque habitant
Un accès en moins de 3 minutes à des espaces verts pour chaque habitant
Une population confiante en autrui à 45%