In a few weeks, Latin America will host two important events devoted to tomorrow's cities, and I look forward to participating in both. From July 27-31, the
MES TIC 2015
forum on social, inclusive smart cities will take place in Bogota, Columbia. I will participate in the opening session and then give three talks related to my favourite topic, living cities. On August 31 and September 1, Medellin, Colombia will host the
Cities For Life Global Meeting
, bringing together people from around the world who specialise in cities to share their knowledge and experience. Medellin, a pioneer in socially inclusive urban intelligence, has effectively shown how to "hack technology" to support everyday life, different uses, and services; it will serve as a connection point for this urban ecosystem for life. I am delighted to be giving a keynote speech and participating in the co-creation workshops, which will provide an opportunity for us to discuss and take advantage of our different viewpoints and experiences. The Cities for the City platform will also be launched during this meeting. I am thrilled to be involved in the vast process of creating an open collaborative ecosystem which we are seeing today in Latin American and around the globe.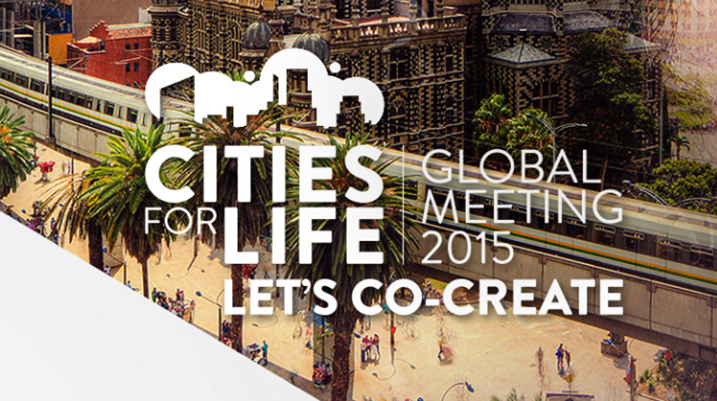 As part of this event, we are partnering with INTA to hold a special session in preparation for the major international Habitat III conference that will be held by the United Nations in Quito on October 17-20, 2016. This session is one of 10 we are holding with INTA worldwide to prepare for this major global event on urban development. We have maintained the same stance for several years now, promoting a model for future cities built on convergence between urban intelligence, social inclusion, and technological leverage.
The next event will be in Abidjan on September 10-11, where I will attend to discuss cities of the future in Africa, a continent full of promise where rampant urbanisation and population growth represent a major challenge for transforming cities and lives in a part of the world that will play a central role in the coming decade.
A few weeks later, I will also have the pleasure of attending another event in Latin America, this time in Bogota, where the Cities and Climate Change Summit will be held from September 21-23 as part of cities' strategic positioning in preparation for the COP21 in Paris.
Growing momentum
I am pleased to see the international momentum that is currently building behind this approach that aims to improve social cohesion, regional democracy, civic participation, and a shared culture of living together. The cities we want combine a strong identity with prosperous economic activity and high local appeal—all while protecting diversity and promoting the environmental transition. These aims, which have naturally come to the forefront on the international stage, are beginning to draw support from more and more stakeholders : mayors, decision-makers, institutions, non-profits, and citizens. The common thread in this approach is the living cities, cities for life; cities that make it easier for people to live harmoniously and prioritise quality of life, human beings, different uses, and services. Today, we are proud to be among the pioneers of this citizen-centric approach.
As a sponsor of the international Live in a Living City forum, I am making every effort to contribute to this growing momentum, along with all our national and international partners, through special sessions held in France in partnership with La Tribune. After Toulouse on December 16, 2014 and Bordeaux on April 3 of this year, we will be holding a session in Nantes on September 18 as part of Digital Week and then a day of discussion in Marseille on September 25, before the Forum de Paris on November 26 and 26 leading up to the COP 21.
Other parallel initiatives are flourishing, showing how important it is to foster a vast, cross-cutting ecosystem addressing these topics. On September 25 starting at 8:00 pm, the MegaCities Short Docs documentary festival will run at Paris city hall. I am a sponsor of this project, being run jointly in Paris, New York, and Shanghai, which will screen 6-minute videos about the diverse issues of urban living in these three metropolises. Initiatives like this one bring a wide variety of perspectives and sensibilities to bear on cities and how to build our urban spaces, which results in a constructive approach that contributes to collective reflection on open, living cities for all.
Indeed, as the COP 21 approaches, it is crucial to remember the importance of living cities focused on uses and services; they are radically different from "software cities", "model cities", or "algorithm cities" that reflect a sterile, techno-centric vision–after all, a city is first and foremost a socio-territorial space for people to live and share.
Serious warning signs
The heat waves we are currently experiencing, which will become even more severe if we do not take collective effort to limit the effects of global warming in urban spaces, clearly indicate the socio-territorial vulnerability of cities. It falls to us to manage that vulnerability, through an approach that combines social inclusion and urban reinvention.
Just look at the outskirts of Paris and several other cities in France, which have recently been dubbed "vertical pools". In response to the heat wave, in urban areas which completely lack lakes, ponds, or any diversity in their concrete landscape, some residents have turned on the fire hydrants in an effort to cool down. The metres-high geysers of water quickly spread millions of litres of water over the roads, turning them into a place for people of every generation to play together. In just one weekend, around July 3, more than 300 spontaneous water parks were created.
A phenomenon like this indisputably deserves our attention: how can we improve people's experience of living together in urban spaces where physical transformation is extremely slow? These public spaces, ripe for reinvention, keep the city's heart beating.
The 3rd international Future of Places conference held recently in Stockholm emphasises the current relevance of these key messages: "Public spaces open and accessible to all people; a public place is a social space with cultural and shared meaning, which are essential for development to live better together".
I encourage you to watch Saskia Sassen's talk and her debate with Richard Sennett.
Yes, public places are the heart of city life; above all they are social spaces, social forms of expression, which require special attention as cities transform and imagine their future.
These examples also help us realise that cities are not a video game playing field; they are a space we share, and a space where we live together. Tomorrow's cities will be citizen-centric, or they will not exist at all! It's up to us to continue massing support behind living cities for all.
Dentro de unas semanas tendrán lugar a América Latina dos acontecimientos importantes consagrados a la ciudad de mañana, en los cuales tendré el placer de participar. Del 28 al 30 de julio se efectuará en Bogotá, Colombia, el foro 
MES TIC 2015
dedicado a las ciudades inteligentes, inclusivas y sociales. Participaré en la conferencia de apertura y daré luego tres conferencias  sobre mi tema predileccto: la ciudad viva. El 
31 de agosto y 1 de septiembre
 se realizara en 
Medellin
, en Colombia, "Cities For Life Global Meeting" que reunirá a numerosos actores de la ciudad venidos del mundo entero para compartir experiencias y conocimientos. Medellín, ciudad pionera en la inteligencia urbana y socialmente inclusiva, que mostró con eficacia como «hacker la tecnología» en el servicio de la vida, los usos y los servicios, será el punto de encuentro de este ecosistema de la ciudad para la vida. Es un gran placer hacer un keynote y participar en los talleres de cocreación que permitirán intercambiar y valorizar nuestras visiones y experiencias. La plataforma "Ciudades para la Ciudad" será también lanzada en esta ocasión.
Me asociaré con alegría con el vasto proceso de creación de un ecosistema colaborativo abierto, que se observa hoy en América Latina y en multiples ámbitos del planeta.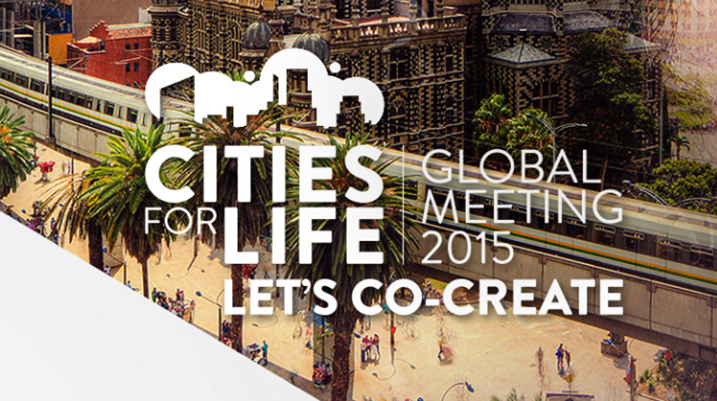 Organizaremos, en el marco de este acontecimiento en colaboración con el INTA, una sesión especial dedicada a la preparación de la gran conferencia internacional Habitat III organizada por las Naciones Unidas en Quito del 17 al 20 de próximo octubre 2016. Esta sesión cuenta entre las 10 sesiones que organizamos por todas partes del mundo con el INTA y nuestros, partners con vistas a preparar este acontecimiento mundial mayor consagrado al desarrollo urbano. El posicionamiento que es el nuestro y es el mismo desde hace varios largos años, y que defendemos incansablemente en la escena internacional: una ciudad de mañana que reposa en la convergencia entre la inteligencia urbana, la  inclusión social y el aporte de les revoluciones tecnológicas.
Más tarde, el 10 y 11 de septiembre la cita  será en Abidjan, capital de la Costa de Marfil,  donde estaré presente para evocar la ciudad de mañana en este continente de esperanza, África, que con la demografía y urbanización galopante representa un desafio mayor para la transformación de las ciudades y las vidas en este continente, que jugará un papel clave en los 20 años que vienen.
Tendré también el placer de volver un poco más tarde de nuevo a América Latina, esta vez de nuevo Bogotá, que va a acoger la Cities and Climate Change Summit del 21 al 23 de septiembre, en la continuidad de Lyon, Francia de principios de Julio sobre el posicionamiento estratégico de las ciudades en preparación de la COP21 para París. Ya volveré en estas columnas sobre este acontecimiento
Una dinámica de fondo
Me siento satisfecho de la dinámica internacional que se ha creado alrededor de esta vision de la ciudad con su inteligencia humana en el corazon, en la que nos  referimos a una mejor cohesión social, la democracia territorial, la participación ciudadana y a una cultura común de vivir juntos.
La ciudad que queremos conjuga una identidad afirmada, un desarrollo económico próspero que pasa por una atracción fuerte social y territorial – basada igualmente en el respeto de la transición energética, ecológica y de la biodiversidad. Estas temáticas que ahora se han impuesto fuertemente en la escena internacional, movilizan hoy vez a más actores: alcaldes, responsables, institucionales, asociaciones, ciudadanos. El hilo conductor es ante todo  la ciudad viva, la ciudad para la vida, la calidad de la vida en la ciudad, su resiliencia,  lo que permite vivir en buena inteligencia, dando la prioridad a los usos y en los servicios, innovando en todos los frentes. Es claro este motivo de satisfacción hoy por ser parte de los pioneros de esta  via citizen-centric.
Como animador del Foro internacional Live in a Living City, me esfuerzo por contribuir a esta dinámica de fondo, con el conjunto de nuestros partners nacionales e internacionales, a través de las sesiones especiales organizadas en Francia en colaboración con La Tribuna. y a nivel internacional, con INTA, METROPOLIS, I-AMBIENTE, para citar algunos de nuestros sólidos aliados con los que trabajamos estrechamente de manera permanente. Después de Toulouse el 16 de diciembre y Burdeos el último 3 de abril, organizamos una sesión en Nantes el proximo 18 de septiembre en el ámbito de Digital Week, luego un día de debates en Marsella el 25 de septiembre, antes del Foro de París el 26, 27 y 28 de noviembre en preámbulo de la COP 21.
Otras iniciativas que florecen en paralelo muestran que es importante federar un vasto ecosistema transverso sobre estas temáticas. El próximo 26 de septiembre se efectuará a partir de 20 h, en el Ayuntamiento de París, el festival del documental de vídeo dedicado a las grandes metrópolis, Megacities Shortdocs. Este proyecto, llevado conjuntamente en París, Nueva York y Shanghai y del que soy uno de los padrinos, permitirá conocer vídeos de 6 minutos sobre diversas problemáticas de la vida urbana en estas tres metrópolis. La ciudad y las reflexiones que se refieren a la construcción del espacio urbano, gracias a este tipo de iniciativas, están abiertas de toda las miradas y sensibilidades – en una dinámica constructiva, colectiva de reflexión sobre la  sobre la ciudad abierta, sostenible y viva, para  todos.
En vísperas de  la COP 21,  es crucial en efecto recordar la importancia de una ciudad viva totalemente orientada hacia los usos y los servicios, radicalmente distinta de la  "ciudad-software", « ciudad – modelizada », « ciudad – algoritmo » traducción de una visión tecnocéntrica,   porque la ciudad, de hecho, es ante todo un espacio socio-territorial de vida y de compartir.
Señales de alerta fuertes
Los episodios caniculares que vivimos actualmente, y que serán cada vez más fuertes si no actuamos en conjunto para limitar los efectos del recalentamiento climático a escala de espacios urbanos, rinden hoy manifiesta la gran vulnerabilidad socio-terriorial de las ciudades. Nosotros debemos continuar trabajando de manera mancomunada sobre esta visión que asocia inclusión social, reinvención urbana y los  aportes cruciales de la tecnologia.
Basta con mirar, en los barrios periféricos de París y en varias ciudades en Francia, lo que ha sido llamado recientemente las «piscinas verticales». En reacción al calor torrido, en zonas urbanas totalemente privadas de estanques y espacios de agua, con ausencia de biodiversidad sistémica, invadidas por las barras de hormigón, ciertos habitantes abrieron las bocas de incendio reservadas para los bomberos en caso de incendio con el fin de darse un ambiente de piscinas, fuentes acuaticas y  refresco. Los surtidores de varios metros de altura, como geisers, rápidamente difundieron varios millones de litros de agua por las vías, dando lugar a escenas de diversion par chicos, menos chicos y grandes,  todas las generaciones del barrio. En un solo fin de semana, el del 3 de julio, se llevaron a cabo más de 300 puntos de abertura salvaje.
Tales fenómenos, indiscutiblemente, deben interpelarnos: ¿cómo reforzar un buen vivir en espacios urbanos marcados por una cinética de transformación extremadamente lenta dada la historia urbana que se ha construido? ¡Es un imperativo reinventar los espacios públicos que dan el pulso de la vida a la ciudad!
La 3 conferencia reciente e internacional que se celebró en Stockhom «Future of Places» pone más que nunca de actualidad los mensajes clave: "Public space is open and accessible to all people; public place is a social space with cultural and shared meaning» , Si,  espacios públicos abiertos y accesibles a todos, lugares sociales con cultura y compartir que son indispensables para un desarrollo del mejor vivir juntos.
Les invito a mirar en este marco (en inglés) la intervención de Saskia Sassen y el debate que tuvo con Richard Sennet.
Sí, los espacios públicos son en el corazón de la vida de la ciudad y son ante todo unos lugares sociales, unas formas sociales de expresión, que piden una atención particular frente a las mutaciones y proyecciones hacia el futuro.
Estos ejemplos también nos permiten darnos cuenta de que la ciudad no es un «terreno de juego software», sino ante todo un espacio que hay que compartir, un espacio donde se vive cada día con grandes desafios sociales, economicos, culturales, ecologicos y de resiliencia.