United Nations World Habitat Day, devoted this year to public spaces for all, was celebrated on Monday 5 October, offering us an opportunity to take a fresh look at this key theme in the urban transition towards the living city that I have been advocating on the national and international scene.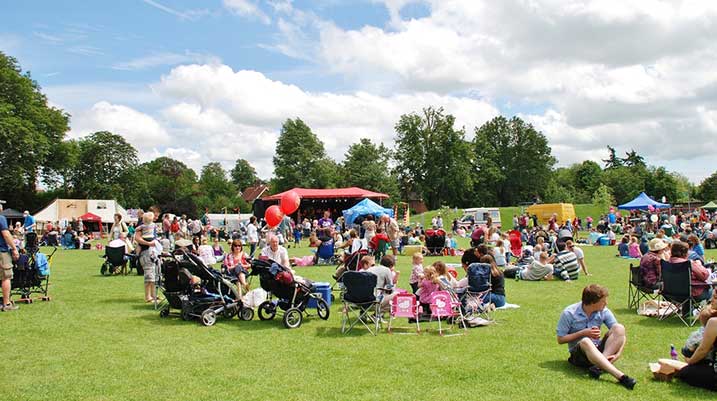 In resolution 40/202 of 17 December 1985, the United Nations General Assembly designated the first Monday in October of each year as World Habitat Day. The purpose of this day is to reflect on the state of our cities and advance the fundamental right of all persons to adequate housing. This year the theme of the day – public spaces for all – is central to my approach to the city of tomorrow. In fact, I have already devoted a series of
articles to this theme
.
It seems to me that the way we approach public spaces is decisive in making a successful transition to tomorrow's freely flowing, smart and inclusive living cities. Indeed, all the constituent elements of urban renewal are crystallised in public spaces. How large central squares are laid out reveals the choices made by the authorities concerning mobility, for example: enlargement of pedestrian zones, narrowing of lanes for passenger cars and the creation of dedicated lanes for soft forms of mobility and public transport. Tram lines, urban cableways and various other measures that are able to connect (and thus integrate) urban neighbourhoods previously cut off from the town centre, represent a new way of organizing and arranging roadways in a free-flowing manner with a light footprint. The way a city comes to terms with nature is also reflected in its public spaces (by creating green corridors, allocating ever larger parcels of land to parks and gardens, developing river banks and so on), thus playing a crucial role at a time when climate change and ecological problems are posing major challenges. It is not simply a question of planting a few more trees, but of actually reintroducing nature into the city by enhancing its natural heritage, by promoting urban biodiversity and by restoring to its residents this oecumene, so elegantly evoked by Augustin Berque through the simple phrase: "between me and myself, the earth". It is also an essential component in man's search for harmony and coherence as an integral part of the urban landscape. By capitalising on this heritage, one can reshape the face of a city (by building promenades along the water, enhancing a historic riverfront heritage, restoring its fauna and flora, building true urban canopies, replanting public spaces, organising festivals and so on.). Public spaces can also be filled with art, including street art, permanent or temporary exhibitions, concerts, outdoor cinemas and other events – or can serve as open-air sports venues, as is the case in Latin America, where children take over any available space for their games. The urban heritage can also be enhanced in these spaces, and this can be a way of reinforcing collective memory and of transforming it into an established culture to strengthen residents' feeling of belonging. Through all these aspects, public spaces help create a strong socio-territorial identity and help strengthen the ties between residents and their territory on the one hand, but also between people themselves.
We are seeing new spaces of sharing emerge within cities that are modifying the way we relate to public spaces. And these spaces themselves give rise to new social relations and new ways of interacting! These public spaces are often diverted from their original use. They should never be considered finished since it is their very incompleteness that gives rise to the often surprising and always creative new ways of using them.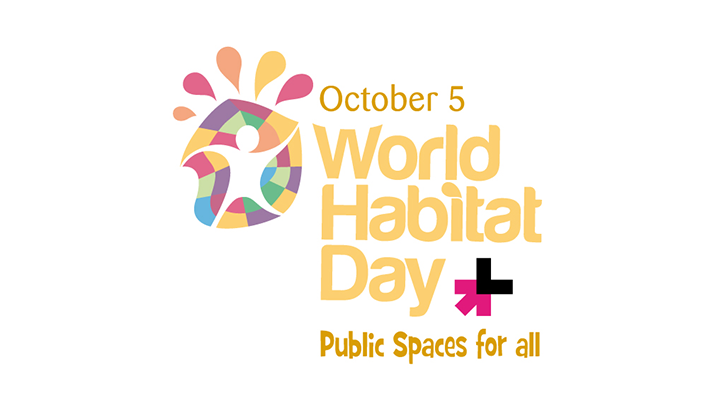 Today's recognition of the crucial role of public spaces is accompanied by a strong resolve to win them back. We are emerging from decades dominated by the mobility paradigm of private transportation: since the post-war era, cities' public spaces were primarily given over to roadways for two- and four-wheeled vehicles. But we are now witnessing a profound transformation: public spaces are being rediscovered by the public, in fact by various urban publics that "hack" them and take possession of them to remodel them in their image. They are becoming places of life where people can gather, intermingle, connect with each other and share. Urban acupuncture, a topic to which I also devoted an article in these columns, is also a part of this trend. The term refers to local initiatives conducted by civil society to assimilate and transform their neighbourhood on a smart, agile, and frugal scale to complement the major development projects conducted by municipalities.
Numerous cities across the world are now undertaking to win back and repossess their public spaces. In fact, there is a European prize for urban public spaces, which is awarded to the best initiatives in European countries, and numerous articles and scientific works are currently devoted to the topic. We could mention several outstanding examples in France: Paris, which made some strong choices in this regard with its development plan for the banks of the Seine, for which it sought input from the Parisians themselves in a participatory way; Nantes, an exemplary city in this regard, considers its public spaces as places of interaction and "creative friction" in the words of deputy mayor Francky Trichet – a true hybridisation can also be seen between the city of Nantes and Les Machines, which have become living modern symbols of the city; also Marseille, which was awarded the 2014 European prize for an urban public space for the refurbishment of its old port, now open to pedestrians and cyclists. Initiatives are also flourishing internationally: Bristol, Sydney and, Montreal for example, cities to which I devoted several articles, are highly dynamic in this regard. In contrast, public areas can be monopolised by activities that keep residents from appropriating them: this is the case in Barcelona, where the impact of tourism on public spaces and on "Las Ramblas" in particular was a divisive political issue during the last elections.
I would also refer you to the very noteworthy Project for Public Spaces, which lists examples of best practices across the world: in Saragossa, Spain, for example, empty or disused urban spaces have been turned into appealing public spaces for residents as part of the experimental "estonoesunsolar" project. More than 60 community organizations have already lent their support to bring 33 sites back to life – that's the equivalent of more than 42,000 sq.m. Another example is the Campus Martius Park in Detroit which has become one of the most dynamic public spaces in the United States over the last decade. Throughout the year, these green spaces at the heart of the city bring together residents from neighbouring communities to take part in such activities as yoga, ice-skating, dance courses, etc. The park has significantly helped to revive the economy of the surrounding blocks.
We can see that public spaces are the heart and pulse of a city, which vibrates to the rhythm of the life that unfolds there. All the key issues of the city intersect in these spaces: governance, flow management, social exclusion, local democracy, environment, accessibility, etc. To wager on the renewal of its public spaces is a great way for a municipality to accompany the transition towards the new economic and social models of the twenty-first century, prciesly because it is also in these places of encounter, friction and diversity that tomorrow's uses and services are developing.
En su resolución 40/202 del 17 de diciembre de 1985, la Asamblea General de las Naciones Unidas designó el primer lunes de octubre de cada año como el Día Mundial del Hábitat. El objetivo de esta jornada es reflexionar sobre el estado de nuestras ciudades y avanzar en el derecho fundamental que todos tenemos a una vivienda adecuada. Este año el tema de la jornada es un tema fundamental de mi enfoque sobre la ciudad del futuro: los espacios públicos para todos. De hecho, he dedicado una serie de
artículos a este tema
.
Efectivamente, me parece que nuestra manera de abordar los espacios públicos es decisiva para que la transición hacia la ciudad viva, fluida, sagaz e inclusiva del futuro sea un éxito. Y es que en los espacios públicos se materializan todos los aspectos que constituyen la renovación urbana. Por ejemplo, la manera como se acondicionan las grandes plazas centrales pone de manifiesto las decisiones que han tomado los gobiernos en términos de movilidad: ampliación de las zonas peatonales, estrechamiento de los carriles destinados a los coches, creación de vías dedicadas para la circulación no motorizada y los transportes colectivos. El tranvía, los teleféricos urbanos y el conjunto de dispositivos que tienen la capacidad de comunicar e integrar zonas urbanas hasta ahora aisladas del centro de la ciudad marcan una nueva forma de organizar y disponer de unas redes viarias a la vez fluidas y ligeras. La manera como una ciudad se integra con la naturaleza también se pone de relieve en sus espacios públicos y desempeña un papel esencial para hacer frente a los grandes retos climáticos y ecológicos: recorridos verdes, más espacio para parques y jardines, acondicionamiento de las orillas de los ríos, etc. No se trata simplemente de plantar algunos árboles más, sino directamente de reintroducir la naturaleza en la ciudad reforzando su patrimonio natural, revalorizar la biodiversidad urbana y proporcionar a los habitantes este ecúmeno que Augustin Berque nos recuerda con su frase "entre yo y yo, la tierra". También es un componente primordial en la búsqueda de la armonía y la coherencia del hombre como parte integral del paisaje urbano. Si aprovechamos este patrimonio, podemos remodelar el aspecto de una ciudad (paseo por el río, valorización del patrimonio fluvial histórico, rehabilitación de su flora y su fauna, construcción de auténticos doseles arbóreos urbanos, vegetalización de los espacios, organización de festivales, etc.). Los espacios públicos también pueden dedicarse al arte, street art, exposiciones perennes o efímeras, conciertos, cine al aire libre, espectáculos; o al deporte, como es el caso en América Latina, donde los niños se apropian de todos los espacios que tienen a su disposición para jugar. El patrimonio urbano también se puede poner de relieve en estos espacios, y es una manera de reforzar la memoria colectiva, erigirla en cultura para reforzar el sentimiento de pertenencia de los habitantes. Debido a todos estos aspectos, los espacios públicos contribuyen a crear una identidad socioterritorial fuerte y a estrechar los vínculos entre los habitantes y su territorio, por un lado, así como entre los propios habitantes.
Asistimos al nacimiento de nuevos espacios de intercambio dentro de las ciudades que modifican nuestras relaciones con los espacios públicos. Y estos mismos espacios hacen que nazcan nuevas relaciones sociales y nuevas maneras de interaccionar. A menudo estos espacios públicos se desvían de su uso inicial. No debemos considerarlos nunca como acabados, ya que su incompletitud origina nuevas maneras de utilizarlos, a menudo sorprendentes y siempre creativas.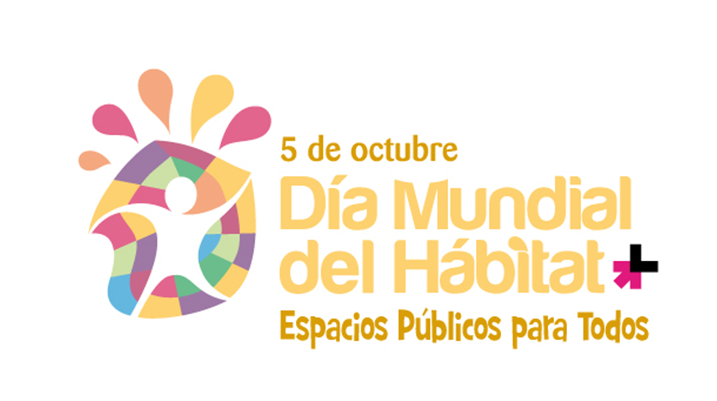 El reconocimiento actual del papel crucial de los espacios públicos va acompañado de una voluntad de reconquista. Salimos de varias décadas dominadas por el paradigma del coche individual: desde la posguerra, los espacios públicos de las ciudades eran ante todo vías dedicadas a los vehículos de dos y cuatro ruedas. Así pues, asistimos a un cambio profundo: los espacios públicos son redescubiertos por el público, el público urbano, que los "hackea" y se adueña de ellos para remodelarlos a su imagen. Se convierten en lugares de encuentro, de mezcla, de vida, de intercambio. La acupuntura urbana, tema al que también he dedicado un artículo en estas columnas, responde igualmente a esta tendencia. Se refiere a las acciones locales llevadas a cabo por la sociedad civil para apropiarse y transformar su barrio en un modelo austero, sagaz, ágil, que complemente los grandes ejes de planificación urbana emprendidos por los municipios.
Numerosas ciudades de todo el mundo quieren reconquistar sus espacios públicos. Existe un premio europeo al espacio público urbano, que recompensa las mejores iniciativas en los países europeos, y actualmente se dedican múltiples artículos y trabajos científicos al tema. Podemos mencionar algunos buenos ejemplos en Francia: París, que ha apostado fuerte en este sentido con el acondicionamiento de las vías a orillas del río, para lo cual ha pedido la opinión de los propios parisinos en un modelo participativo; Nantes, ciudad ejemplar en este sentido, considera sus espacios públicos como lugares de interacción, de "fricción creativa" por citar las palabras de Francky Trichet, teniente de alcalde; de hecho, se observa una verdadera hibridación entre el territorio nantés y Las Máquinas, que se han convertido en los símbolos vivos, actuales; Marsella, que en 2014 recibió el premio europeo al espacio público urbano por la remodelación de su puerto viejo, abierto ahora a los peatones y los ciclistas. En el extranjero, las iniciativas se multiplican: Bristol, Sydney, Montreal… por ejemplo, ciudades a las que ya he dedicado algunos artículos, se muestran muy dinámicas en este aspecto. A la inversa, los espacios públicos pueden verse acaparados por actividades que impiden que los habitantes se apropien de ellos: es el caso de Barcelona, donde el impacto del turismo en los espacios públicos, en particular en Las Ramblas, ha sido objeto de un importante reto político en las últimas elecciones.
Les remito al interesantísimo Project for Public Spaces, que recoge ejemplos de buenas prácticas de todo el mundo: en Zaragoza (España), por ejemplo, el proyecto experimental "estonoesunsolar" ha permitido reconvertir espacios urbanos vacíos o sin utilizar en atractivos espacios públicos para los habitantes. Ya se han movilizado más de 60 asociaciones de barrio, que han permitido dar una nueva vida a 33 espacios, es decir, una superficie superior a 42.000 m2. Otro ejemplo es el Campus Martius Park de Detroit, convertido en la última década en uno de los espacios públicos más dinámicos de Estados Unidos. A lo largo de todo el año, estos espacios verdes en el corazón de la ciudad congregan a los habitantes de los barrios vecinos para realizar actividades diversas (yoga, patinaje, clases de baile, etc). De hecho, el parque ha contribuido enormemente a la revitalización económica de los blocks de alrededor.
Queda claro que los espacios públicos son el corazón y el pulso de una ciudad, que vibra al ritmo de la vida que se desarrolla en ellos. En estos espacios convergen todos los retos de la ciudad: gobernanza, gestión de los flujos, exclusión, democracia local, entorno, accesibilidad. Apostar por la renovación de los espacios urbanos es una manera excelente para un municipio de acompañar la transformación hacia los nuevos modelos económicos y sociales de nuestro siglo XXI. Ya que es también en estos lugares de encuentro, de fricción, de mezcla, donde se desarrollan los usos y servicios del futuro.
Dans sa résolution 40/202 du 17 décembre 1985, l'Assemblée générale des Nations Unies a désigné le premier lundi d'octobre de chaque année comme Journée mondiale de l'habitat. L'objectif de cette journée est de réfléchir à l'état de nos villes et de faire avancer le droit fondamental de tous à un logement adéquat. Cette année le thème de la journée est un sujet central de la ville de demain : les espaces publics pour tous.
En effet, la manière dont on aborde les espaces publics est déterminante pour réussir la transition vers la ville vivante, fluide, futée et inclusive de demain. Car dans les espaces publics viennent se cristalliser tous les sujets constitutifs du renouveau urbain. La manière dont sont aménagées les grandes places centrales révèle par exemple les choix qui ont été faits par la gouvernance en termes de mobilité : élargissement des zones piétonnes, rétrécissement des voies dédiées à la voiture, création de voies dédiées pour les circulations douces et les transports en commun. Le tramway, les téléphériques urbains et cet ensemble des dispositifs qui ont la capacité de relier et donc d'intégrer des quartiers urbains jusque-là coupés du centre-ville, marquent ainsi une nouvelle manière d'organiser et disposer des voiries de leur empreinte à la fois fluide et légère.
Mise en valeur du patrimoine
La façon dont une ville compose avec la nature apparaît également dans ses espaces publics  et joue un rôle essentiel à l'heure des grands défis climatiques et écologiques : coulées vertes, large place accordée aux parcs et jardins,  aménagement des berges le long d'un fleuve ou d'une rivière… Il ne s'agit pas simplement de planter quelques arbres supplémentaires, mais bel et bien de réintroduire la nature dans la ville en mettant en valeur son patrimoine naturel, de revaloriser la bio diversité urbaine et de donner aux habitants, cet écoumène que Augustin Berque nous rappelle avec sa phrase « entre moi et moi, la terre ».
C'est aussi une composante primordiale dans la recherche de l'harmonie et la cohérence de l'homme comme partie intégrante du paysage urbain. En capitalisant sur ce patrimoine, on peut refaçonner le visage d'une ville (promenade au fil de l'eau, mise en valeur du patrimoine fluvial historique, réhabilitation de sa flore et sa faune, construction des véritables canopées urbaines, végétalisation des espaces, organisation de festivals etc.). Les espaces publics peuvent également être investis par l'art, street art, expositions pérennes ou éphémères, concerts, cinéma en plein air, spectacles – ou par le sport, comme c'est le cas notamment en Amérique Latine, où les enfants s'emparent de tous les espaces à disposition pour jouer. Le patrimoine urbain peut aussi être mis en valeur dans ces espaces, et c'est là une façon de renforcer la mémoire collective, de l'ériger en culture afin de renforcer le sentiment d'appartenance des habitants. Par tous ces aspects, les espaces publics contribuent donc à créer une identité socio-territoriale forte et à resserrer les liens entre les habitants et leur territoire d'une part, mais aussi entre les habitants eux-mêmes.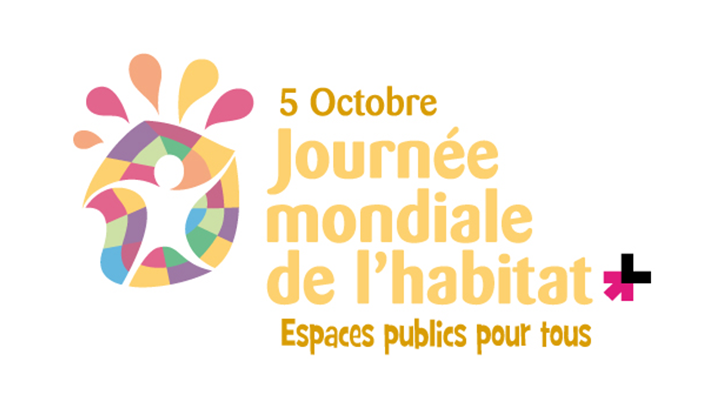 Des espaces détournés de leur usage initial
Nous voyons naître de nouveaux espaces de partage au sein des villes  qui modifient nos relations avec les espaces publics. Mais ces espaces font eux-mêmes naître de nouvelles relations sociales et de nouvelles façons d'interagir ! Ces espaces publics sont souvent détournés de leur usage initial. On ne doit jamais les considérer comme finies car c'est leur incomplétude qui est source des nouvelles manière de les utiliser, souvent surprenant et toujours créative.
La reconnaissance actuelle du rôle crucial des espaces publics s'accompagne d'une volonté de reconquête. Nous sortons de plusieurs décennies dominées par le paradigme de la voiture individuelle : les espaces publics des villes étaient avant tout, depuis l'après-guerre, des voiries dédiées aux quatre et deux-roues. C'est une profonde transformation à laquelle nous sommes donc en train d'assister : les espaces publics sont redécouverts par le public, les publics urbains, qui les « hackent » et s'en emparent pour les remodeler à leur image. Ils deviennent des lieux de rencontre, de brassage, de vie, de partage. L'acupuncture urbaine, sujet auquel j'ai également consacré un article dans ces colonnes, relève également de cette tendance. Il désigne les actions locales menées par la société civile pour s'approprier et transformer leur quartier sur un mode frugal, futé, agile, en complément des grands axes d'aménagement menés par les municipalités.
A la reconquête de l'espace public
De nombreuses villes de par le monde partent donc aujourd'hui à la reconquête de leurs espaces publics. Il existe d'ailleurs unprix européen de l'espace public urbain, qui récompense les meilleures initiatives dans les pays européens, et de multiples articles et travaux scientifiques sont actuellement consacrés au sujet. On peut citer quelques beaux exemples en France : Paris, qui a fait des choix forts en ce sens avec l'aménagement des voies sur berge, pour lequel il a sollicité, sur un mode participatif, les Parisiens eux-mêmes ; Nantes, ville exemplaire à ce titre, considère ses espaces publics comme des lieux d'interaction, de « friction créative » pour reprendre le mot de Francky Trichet, adjoint au Maire – on constate d'ailleurs une véritable hybridation entre le territoire nantais et Les Machines, qui en sont devenues les symboles vivants, actuels ; Marseille, également, qui a reçu en 2014 le prix européen de l'espace public urbain  pour le réaménagement de son vieux port, désormais ouvert aux piétons et aux cyclistes.
À l'étranger, les initiatives fleurissent : Bristol, Sydney,Montréal… par exemple, villes auxquelles j'ai déjà consacré des articles, sont très dynamiques sur ce thème. À l'inverse, les espaces publics peuvent être accaparés par des activités qui empêchent les habitants de se les approprier : c'est le cas de Barcelone notamment, où l'impact du tourisme sur les espaces publics, « les ramblas » en particulier a fait l'objet d'un enjeu politique fort lors des dernières élections.
Les espaces publics, le coeur des villes
Pour exemple, le très beau Project for Public Spaces, répertorie les bonnes pratiques à travers le monde : à Saragosse, en Espagne, par exemple, le projet expérimental« estonoesunsolar » a permis de reconvertir des espaces urbains vides ou inutilisés en espaces publics attractifs pour les habitants. Plus de 60 associations de quartier se sont déjà mobilisées, permettant à 33 sites de renaître à la vie, soit une superficie de plus de 42 000 m2. Autre exemple : le Campus Martius Park de Détroit devenu au cours de la dernière décennie, l'un des espaces publics les plus dynamiques des Etats-Unis. Toute l'année, ces espaces verts au cœur de la ville réunissent les habitants des quartiers voisins pour des activités variées (yoga, patinoire, cours de danse etc). Le parc a d'ailleurs considérablement contribué à la revitalisation économique des blocks environnants.
On le voit : les espaces publics sont le cœur et le pouls d'une ville, qui vibre au rythme de la vie qui s'y déploie. Dans ces espaces se croisent tous les enjeux-clés de la ville : gouvernance, gestion des flux, exclusion, démocratie locale, environnement, accessibilité. Faire le pari d'un renouveau de ses espaces publics est un excellent moyen, pour une municipalité, d'accompagner la mutation vers les nouveaux modèles économiques et sociétaux de notre XXIème. Car c'est aussi en ces lieux de rencontre, de frottement, de mixité que se développent les usages et services de demain.